Taylor Lautner Engaged to Tay Dome
Taylor Lautner and Fiancée Tay Dome Will Have the Same Exact Name When They Get Married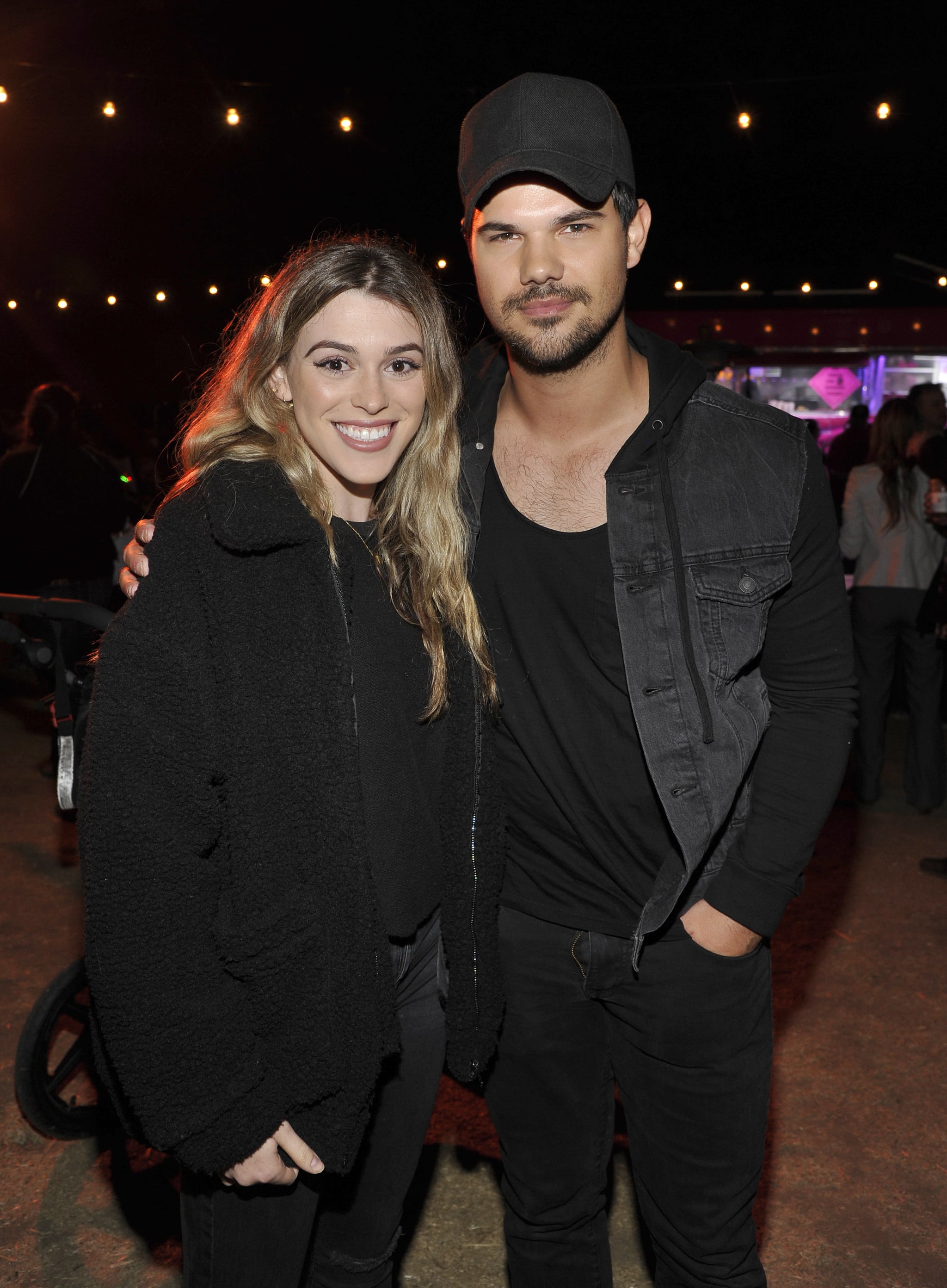 Taylor Lautner is engaged to longtime girlfriend Tay Dome, and in a Feb. 1 interview on The Kelly Clarkson Show, he addressed the fact that she'll take his name when they get married — meaning both of their names will be Taylor Lautner. "[It was] like, are you into this last name?" the star joked. "'Cause we already share one name. So it's gonna be extra complicated. We're literally going to be the same person."
The "Twilight" star announced the engagement on Nov. 13, 2021, with a celebratory Instagram post. "11.11.2021. And just like that, all of my wishes came true," the actor captioned a photo of himself down on bended knee as he popped the question to Dome. In the photo, the newly engaged couple are surrounded by rose petals and candles, while a neon "Lautner" sign serves as the backdrop. A romantic proposal indeed! Tay also shared the photo to her Instagram account. "My absolute best friend," she wrote. "I CANNOT WAIT TO SPEND FOREVER WITH YOU." But wait, there's more! Taylor replied to his soon-to-be wife's comment, writing, "Got news for you, the feeling is mutual."
The couple were first romantically linked in September 2018 after they were spotted attending a wedding ceremony together. A month later, they made it Instagram official when Lautner shared a photo of him and Dome dressed as Tunes Squad members from "Space Jam" for Halloween. Congrats to the couple on their impending nuptials!