Here's Taylor Swift Dancing Her Way Through the Grammys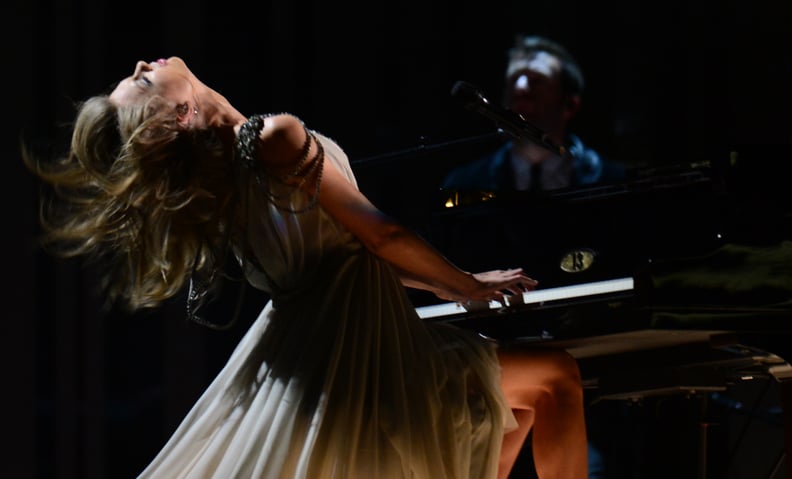 Taylor Swift is the queen of audience dancing, and the 2014 Grammy Awards were another good excuse for her to get down. This time, Taylor delighted us not just with her seat grooving, but also with her totally unexpected headbanging when she took over the stage to perform "All Too Well." Keep reading to see Taylor's Grammys dance moves and, remember, no one is having more fun at award shows than Taylor.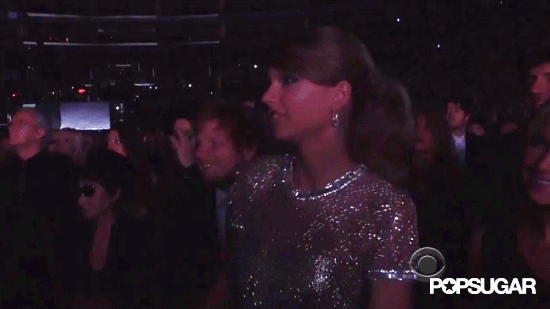 First, She Shoulder Danced to Beyoncé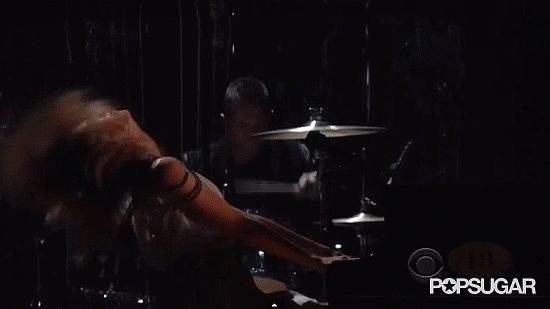 Seriously, It Was Glorious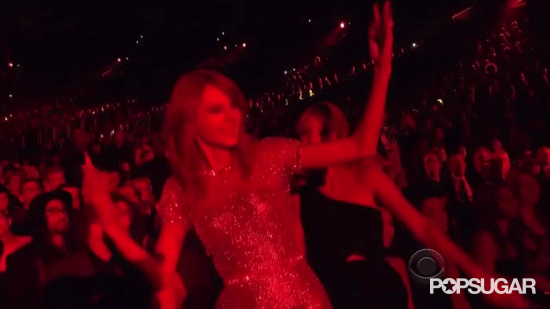 Then She Really Got Into Kendrick Lamar and Imagine Dragons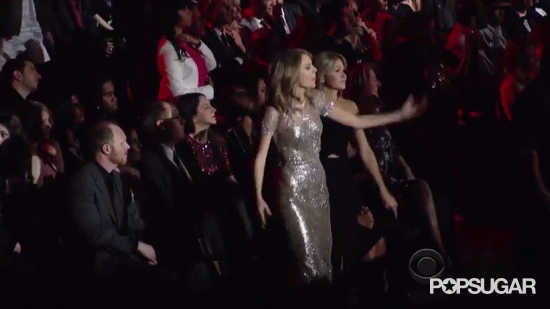 And She Broke Out Her Hip Hop Moves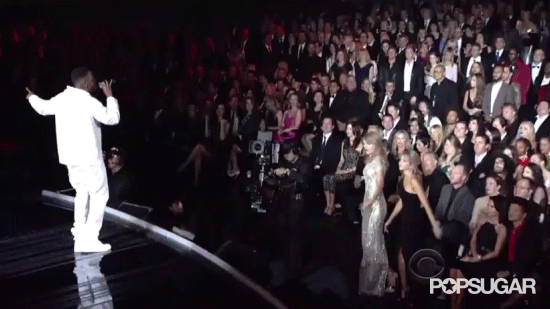 Who Cares If She's Dancing Alone? She's Loving It.