Thomas Doherty Talks About Relationship With Dove Cameron
Thomas Doherty Dishes on His Rock-Solid Romance With Dove Cameron: "She's Amazing"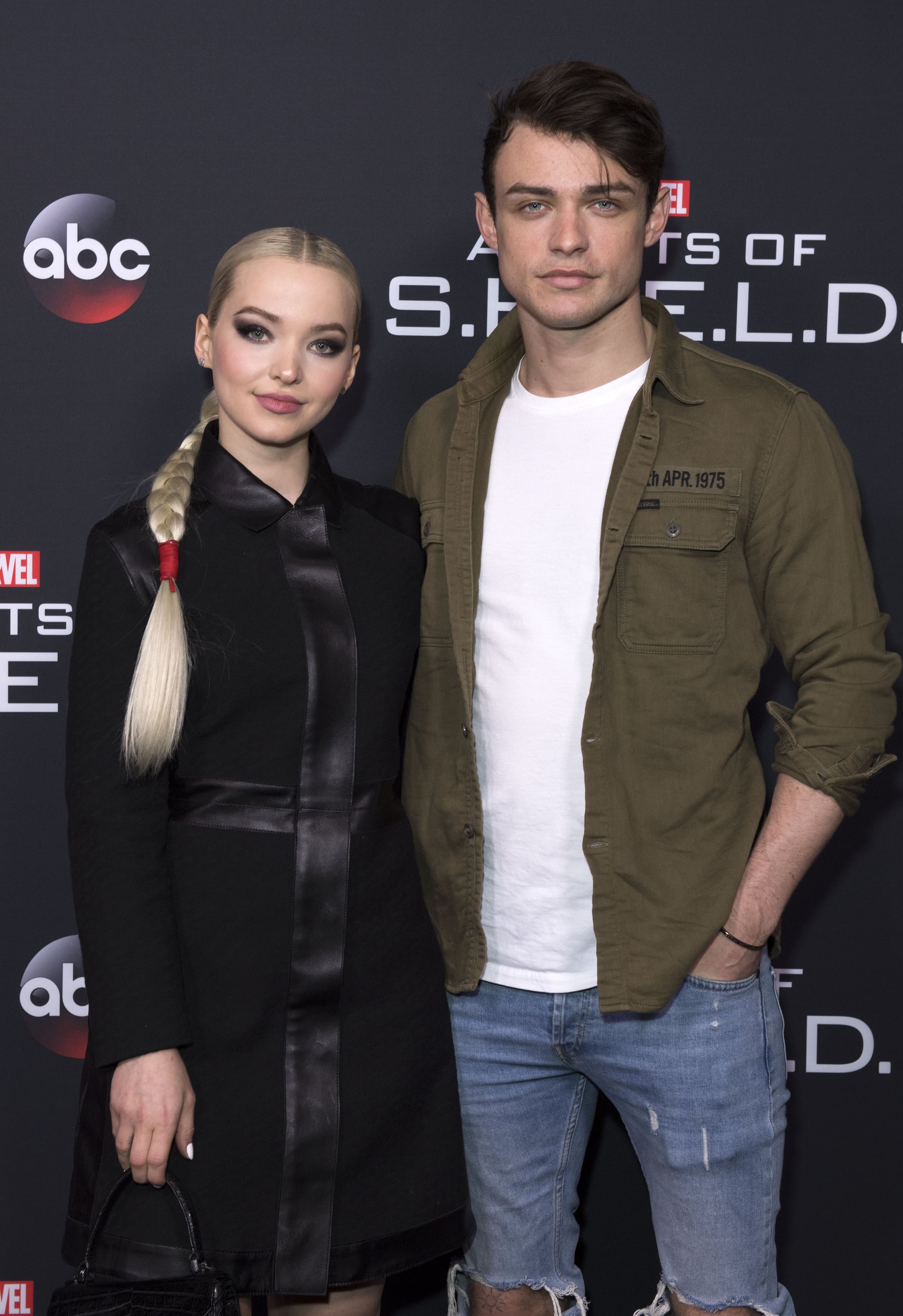 Thomas Doherty is opening up about his love for Dove Cameron. In an interview with Entertainment Tonight, the 24-year-old actor didn't shy away from singing the praises of his girlfriend as he spoke about their special bond. "She is just the most incredible person I've ever met," he said. "I think people see her as so talented — because obviously that's her job, to perform and all the rest of it — but she's the most compassionate and the most patient and the most genuine, loving person I've ever met. And so kind and so generous. She's amazing. She really is."
Thomas continued attesting to Dove's kindhearted nature, adding, "She's so lovely. She doesn't have a bad bone in her body." He then revealed that they'll soon celebrate their third anniversary with "loads and loads of donuts and pizza."
The adorable couple first met on the set of 2017's Descendants 2, shortly after Dove broke off her engagement to former Liv & Maddie cast member Ryan McCartan. Thomas told ET that he hopes to continue acting alongside Dove, mentioning the 24-year-old singer's possible role in the upcoming Wicked movie. "There's talk about Wicked for Dove for Glinda, but no one's been mentioning Fiyero, so . . . I'm just saying. I gotta start pushing it," he said, tossing his hat into the ring for the male lead. He even revealed they have some of the songs down pat, adding, "She's always singing 'Wizard and I' [and] I know 'Popular' by heart."
Thomas and Dove's sweet relationship seems to be rock-solid on both sides. In a recent interview with Seventeen, Dove told the magazine that their connection is unlike any other she's had. "He told me he loved me within a week of meeting me, and has never taken a step back from that statement," she said. "He's a pure soul. A well-intended, completely innocent source of care and generosity, humility, and never-ending patience. I've never experienced an equality like we have, a real admission of who and what we are together and the guttural knowing that this is right."
Image Source: Getty / Valerie Macon