Tom Hanks and Rita Wilson Return to US After Quarantine
Tom Hanks and Rita Wilson Give Update on US Return After Coronavirus Quarantine in Australia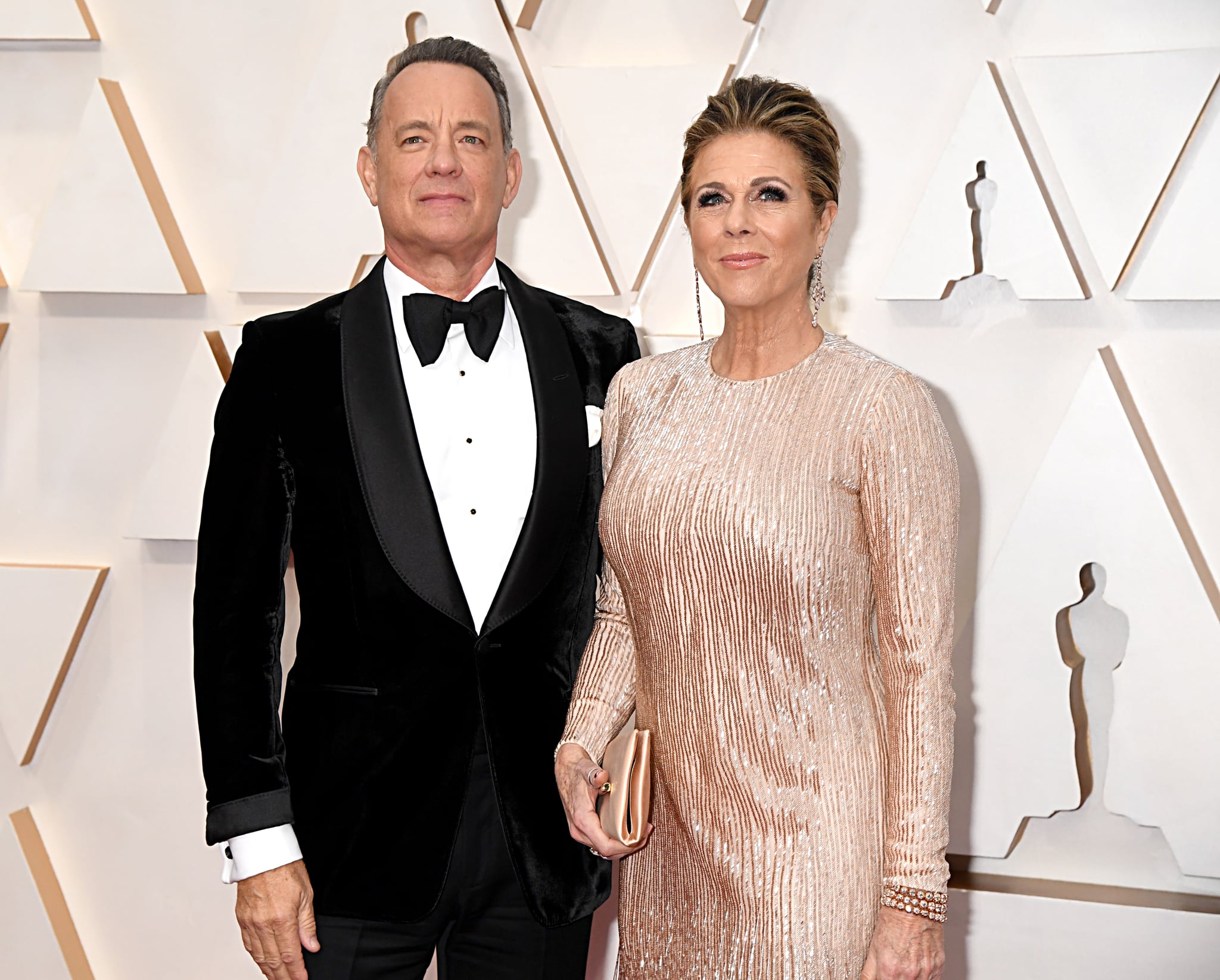 Tom Hanks and Rita Wilson are back in the US after their two-week coronavirus (COVID-19) quarantine in Australia. On March 28, Tom gave fans an update on Twitter, writing, "Hey, Folks . . . We're home now and, like the rest of America, we carry on with sheltering in place and social distancing. Many, many thanks to everyone in Australia who looked after us. Their care and guidance made possible our return to the USA. And many thanks to all of you who reached out with well wishes. Rita and I so appreciate it. Hanx." On Friday, the 63-year-old stars were also photographed in Los Angeles, shortly after returning from Down Under.
March 28, 2020
On March 11, Tom and Rita first revealed they tested positive for coronavirus after experiencing notable symptoms. "Rita and I are down here in Australia. We felt a bit tired, like we had colds, and some body aches," Tom wrote on Instagram. "Rita had some chills that came and went. Slight fevers too. To play things right, as is needed in the world right now, we were tested for the Coronavirus, and were found to be positive."
He continued, "Well, now. What to do next? The Medical Officials have protocols that must be followed. We Hanks' will be tested, observed, and isolated for as long as public health and safety requires. Not much more to it than a one-day-at-a-time approach, no? We'll keep the world posted and updated. Take care of yourselves!"
Tom's 42-year-old son, Colin, later assured fans on Twitter that he and Rita were OK, writing, "My parents are receiving excellent care in Australia and are doing well (and in good spirits) given the circumstances." In the following days, Tom and Rita remained optimistic about their recovery and kept fans updated about their time in self-isolation. Rita even shared how Naughty by Nature's "Hip Hop Hooray" helped her get through the quarantine with an impressive karaoke session.