Tommy Dorfman Reveals Engagement on Rachel Bilson's Podcast
Tommy Dorfman Is Engaged to a Mystery Woman: "Being in Love Is So Scary"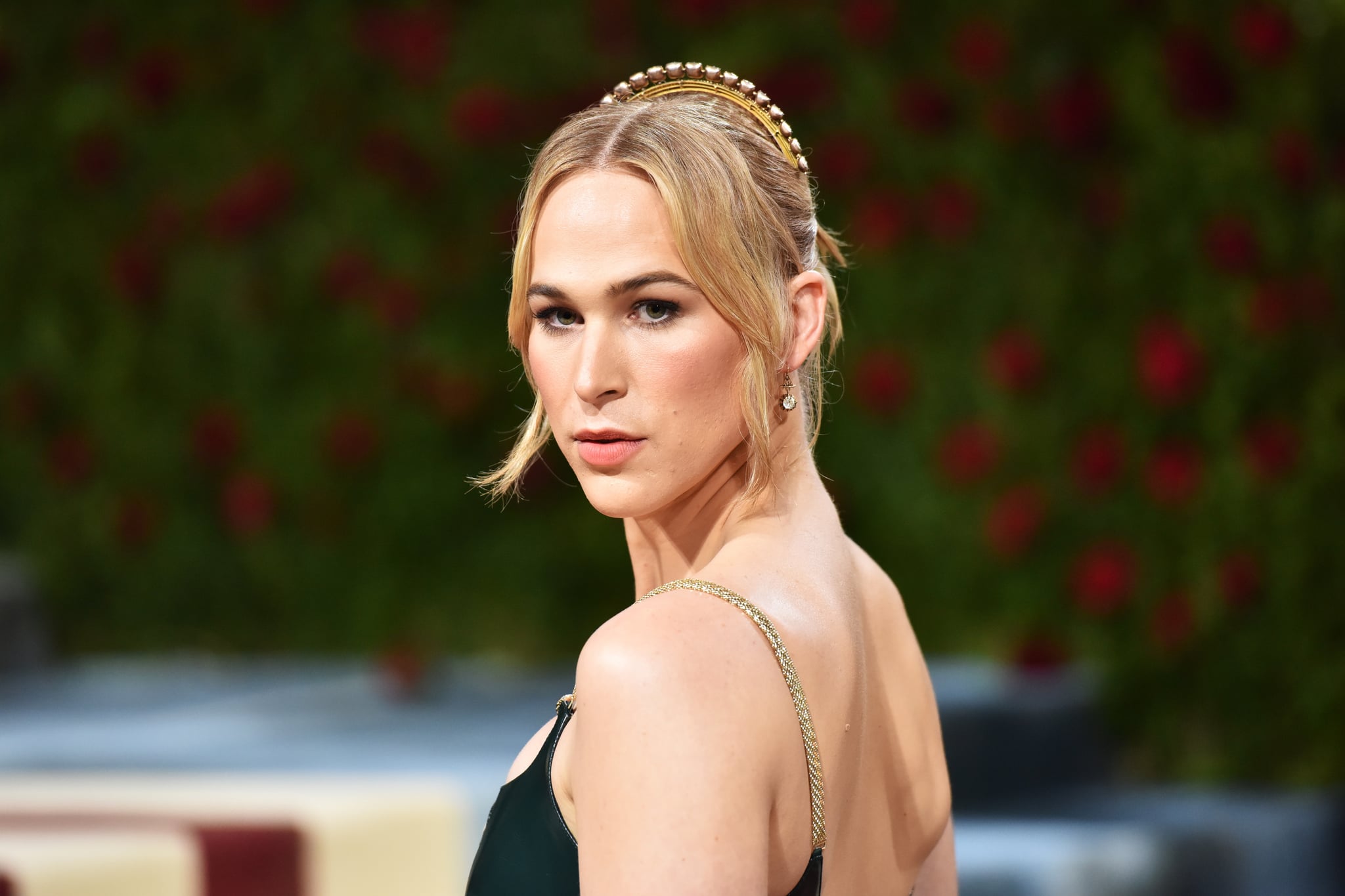 Image Source: Getty / Sean Zanni / Patrick McMullan
Tommy Dorfman is a fiancée! The "13 Reasons Why" actor broke the news of her engagement on Rachel Bilson's "Broad Ideas" podcast released on Aug. 15, in which she also talked about how booking the aforementioned Netflix series delayed her transition. While speaking about administering estrogen shots, Dorfman casually mentioned her "fiancée" helped her at first and walked her through the process. Though she didn't reveal her partner's identity, she referred to her as the person she wants to spend the rest of her life with.
"It's affirming, it's safe. But also not safe because being in love is so scary."
Dorfman, who recently celebrated her 30th birthday, shared her partner was the "first woman that [she's] been with in a very long time." "It's affirming, it's safe," she said of her relationship. "But also not safe because being in love is so scary. So uncomfortable and so painful. All the universal feelings of being in love I feel that are probably the same." She explained that while she knew she was interested in women since high school, she hadn't really explored those feelings. Prior to meeting her current partner, she told herself, "This is the year that I'm gonna go on some dates with girls and feel that out again and not feel ashamed about it."
The actor also revealed she was initially "really scared to admit" she was attracted to women because she had what she described as safe, strong relationships with all the women in her life who previously saw her as a gay man. "When I fell in love — straight cis women make up my closest friends, and those were the people I was most worried about, and those were the people who cared the least."
Dorfman was previously married to Peter Zurkuhlen for five years until they filed for divorce in February 2022. The two reportedly first met in 2005 through a mutual friend, and 11 years later, they tied the knot in Portland, ME. She spoke about her marriage on the podcast, explaining that prior to reintroducing herself as a woman, she "made decisions that were just not aligned with who [she] really was." She said, "I probably got married for the first time, now that I'm reflecting on it, for safety because it felt just like a safe, secure space that I could carve out for myself in a world that was ever-changing."