Travis Barker Updates Fans After Hospitalization
Travis Barker and Kourtney Kardashian Share Statements About Barker's Hospitalization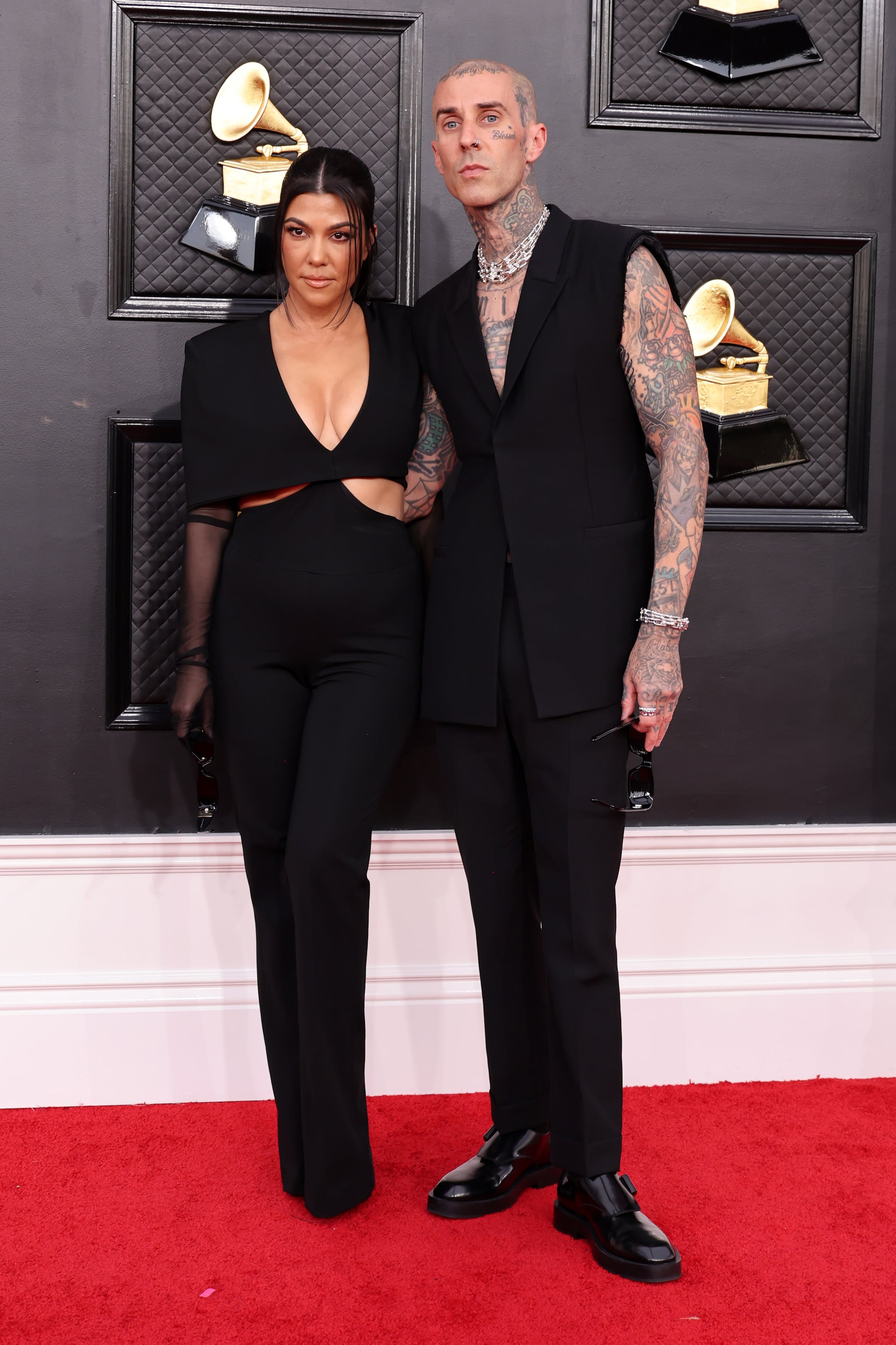 Four days after Travis Barker was hospitalized for pancreatitis, the Blink-182 drummer and his wife, Kourtney Kardashian, are opening up about his health crisis. On Saturday, both Barker and Kardashian updated their followers on Instagram about Barker's condition. While Barker revealed that his pancreatitis could have been "life-threatening," he's feeling much better after his scare earlier in the week.
"I went in for an endoscopy Monday feeling great," Barker wrote on his Instagram Story. "But after dinner, I developed excruciating pain and have been hospitalized ever since. During the endoscopy, I had a very small polyp removed right in a very sensitive area, usually handled by specialists, which unfortunately damaged a critical pancreatic drainage tube. This resulted in severe life-threatening pancreatitis."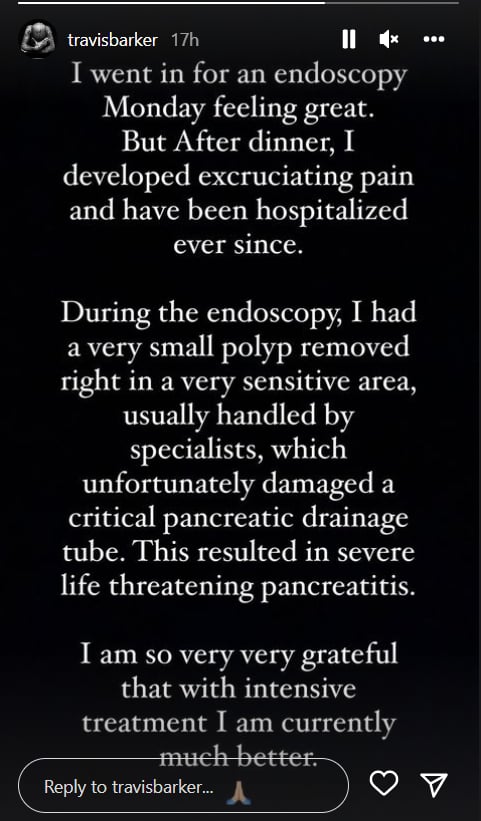 According to Barker, he's already feeling better. "I am so very very grateful that with intensive treatment, I am currently much better," he wrote.
Kardashian shared her own statement about her husband's health scare, writing that it has been a "scary and emotional week" for her family. "Our health is everything and sometimes we take for granted how quickly it can change," she wrote in her own Instagram Story. "Travis and I went in for a routine endoscopy together and he ended up with severe, life-threatening pancreatitis."
The Poosh founder went on to thank fans for their support during this difficult time as well as the doctors who have been taking care of Barker. "I am so grateful to God for healing my husband, for all of your prayers for him and for us, for the overwhelming outpouring of love and support," she wrote. "I am so touched and appreciative. I am so so thankful to our specialists, doctors, and nurses at Cedars Sinai for taking such wonderful care of my husband and me during our stay."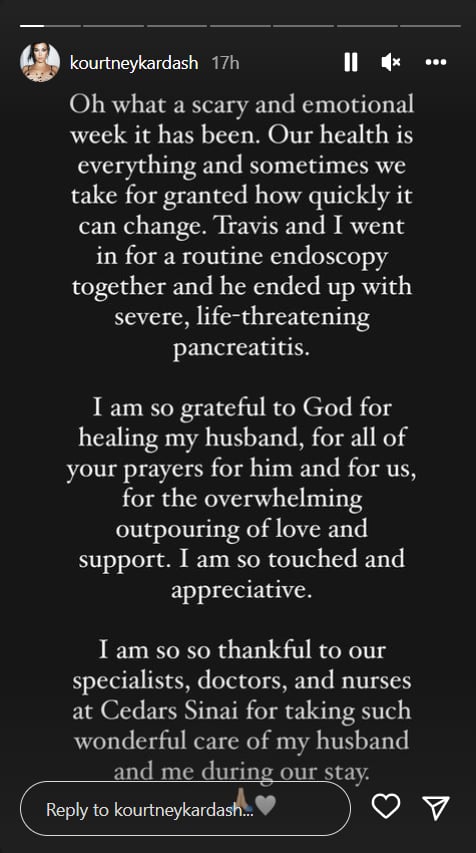 In addition to expressing her gratitude to everyone who has supported her and Barker during his time in the hospital, Kardashian also had strong words for the paparazzi, who she claims sold old pictures of her "out and about" while she was by her husband's side. "A new level of low monetizing off of our nightmare," she wrote. "Really savagely uncool when I actually didn't leave his side. . . shame on you."
Entertainment Tonight confirmed via sources on Wednesday that Barker was hospitalized for pancreatitis. As first reported by TMZ on June 28, the Blink-182 drummer was photographed getting wheeled into Cedars-Sinai Medical Center in Los Angeles by paramedics, alongside Kardashian.
The hospitalization news comes just a month after Barker and Kardashian celebrated their third wedding in a lavish ceremony in Portofino, Italy, on May 22, shortly following their official marriage at a courthouse in Southern California.
— Additional reporting by Sabienna Bowman.