What Happens When Globe Winners Are Completely Unprepared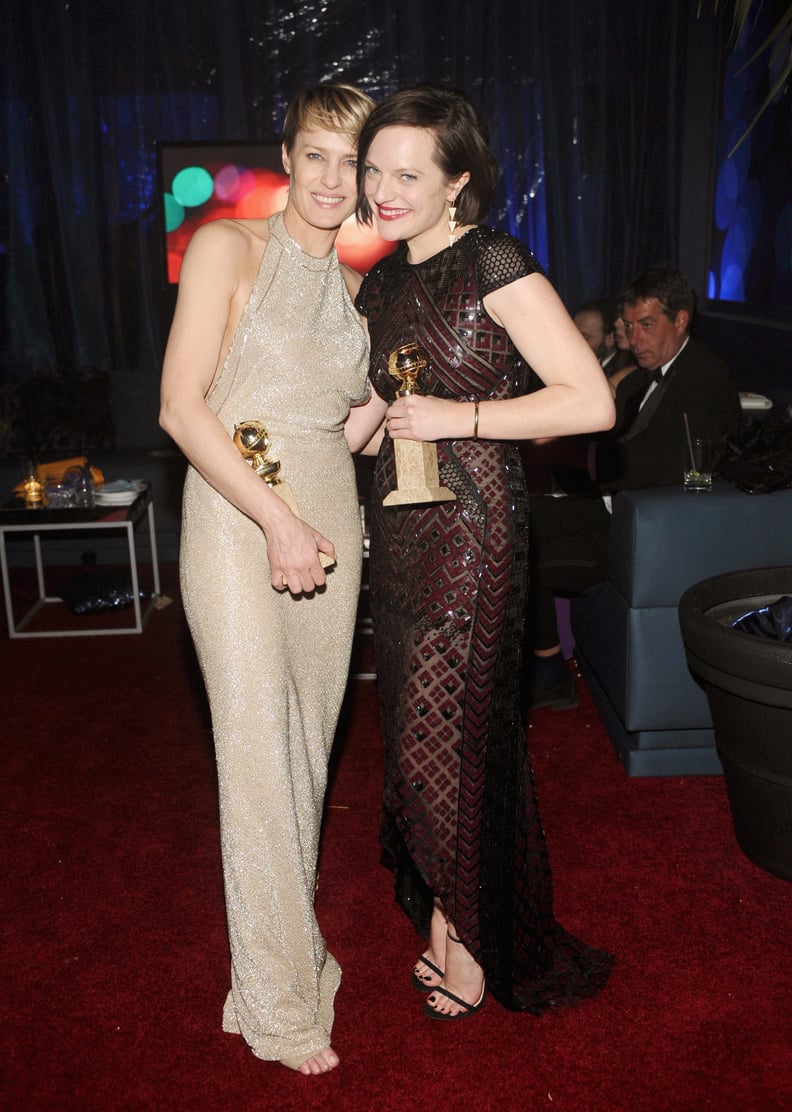 When stars are surprised to win an award, there are two roads they can go down when they take the stage: handle it with grace or completely fumble through a speech. Both are endearing, but the latter tends to be the most entertaining. In the case of the 2014 Golden Globes on Sunday in LA, five celebrities' wins were completely unexpected, and each of them handled the situation in varying ways. From Amy Poehler's excited win for Parks and Recreation to Jacqueline Bisset's puzzling ramble, the Globes had it all. Keep reading to watch all the surprised stars' speeches, and then check out all the winners and their award-clutching poses.
After British actress Jacqueline Basset won for best supporting actress in a series, miniseries, or TV movie, she was understandably emotional due to her unexpected win. Then crying, speechless. Then censored by NBC when she said "sh*t." Then self-deprecating. Then unfazed by not one but two bouts of playoff music. It was the second speech of the night and by far the weirdest — she was Dancing on the Edge of uncomfortable.
Golden Globes cohost Amy Poehler didn't think she was going to win, but for the first time in three nominations, she did for best actress in a TV musical or comedy for Parks and Recreation. After making out with Bono to celebrate, she ran to the stage and immediately screamed, "Wow, I was unprepared for this. Wow, Parks! Woo! I've never won anything like this. Oh my gosh, I didn't have a speech." From there, she rapid-fire thanked everyone and reiterated her disbelief adorably.
Elisabeth Moss was taken completely by surprise when she won best actress in a miniseries or TV movie for Top of the Lake, and she was overwhelmed as she tried to put together a speech. "I am totally shaking like Jennifer Lawrence said. OK, I better start thinking, people!" she exclaimed before going through her thank yous, then gave shout-outs to her family as she got played off.
Andy Samberg was just as shocked as audiences to win best actor in a TV musical or comedy for his work on Brooklyn Nine-Nine. First, he screamed, and then he rambled his thank yous, had everyone cracking up, and ended with sending love to his wife, Joanna Newsom. If only he and Amy had accepted their awards simultaneously — it could have been a makeshift SNL skit.