Walker Scobell on The Adam Project and Marvel Fandom
Walker Scobell on "The Adam Project" and Acting Alongside His Marvel Icons
Image Source: Getty / Monica Schipper
"The Adam Project" star Walker Scobell is not only a great younger version of Ryan Reynolds (Adam) in the movie — he's a standout performer. In the Netflix film, Scobell plays younger Adam, who meets an older Adam who came from the future to try to connect with his late father (Mark Ruffalo) to change the course of history. Scobell's young Adam is struggling to cope with the loss of his father and generally takes it out on his mother (Jennifer Garner). POPSUGAR spoke to Scobell about taking on his first major role, acting alongside several Marvel stars in the futuristic film, and the heartwarming way "The Adam Project" brought him closer to his own mother.
Scobell insists the star of the film is undoubtedly Reynolds. But when you watch "The Adam Project," you'll see his star power matches Reynolds. The 13-year-old says he's a big fan of the "Deadpool" actor, which made his casting a bonus. When it came down to his final rounds of the audition process, Scobell got to talk to Reynolds for the first time. "I just stared at him during the whole interview until I talked. I was very nervous, but I was mostly excited," he shares.
"Every time I turned around [on set], there's another superhero behind me. It was like a dream come true."
Once they met in person, the two quickly bonded. "He is probably one of the nicest people I've ever met," Scobell says. "He's like a dad to me." He jokingly adds, "And he offered to adopt me for $40 one time." Hopefully, Blake Lively is in on this!
Scobell wasn't just in awe of Reynolds. "The Adam Project" introduced him to several Marvel actors including Reynolds (Deadpool), Ruffalo (Hulk), Garner (Elektra), and Zoe Saldana (Gamora). "My dream job is to act as an Avenger," Scobell shares. "Every time I turned around [on set], there's another superhero behind me. It was like a dream come true . . . They were so nice to me and treated me like I wasn't just a kid." The 13-year-old definitely has some action-packed scenes in the upcoming Netflix movie that qualify as an MCU audition.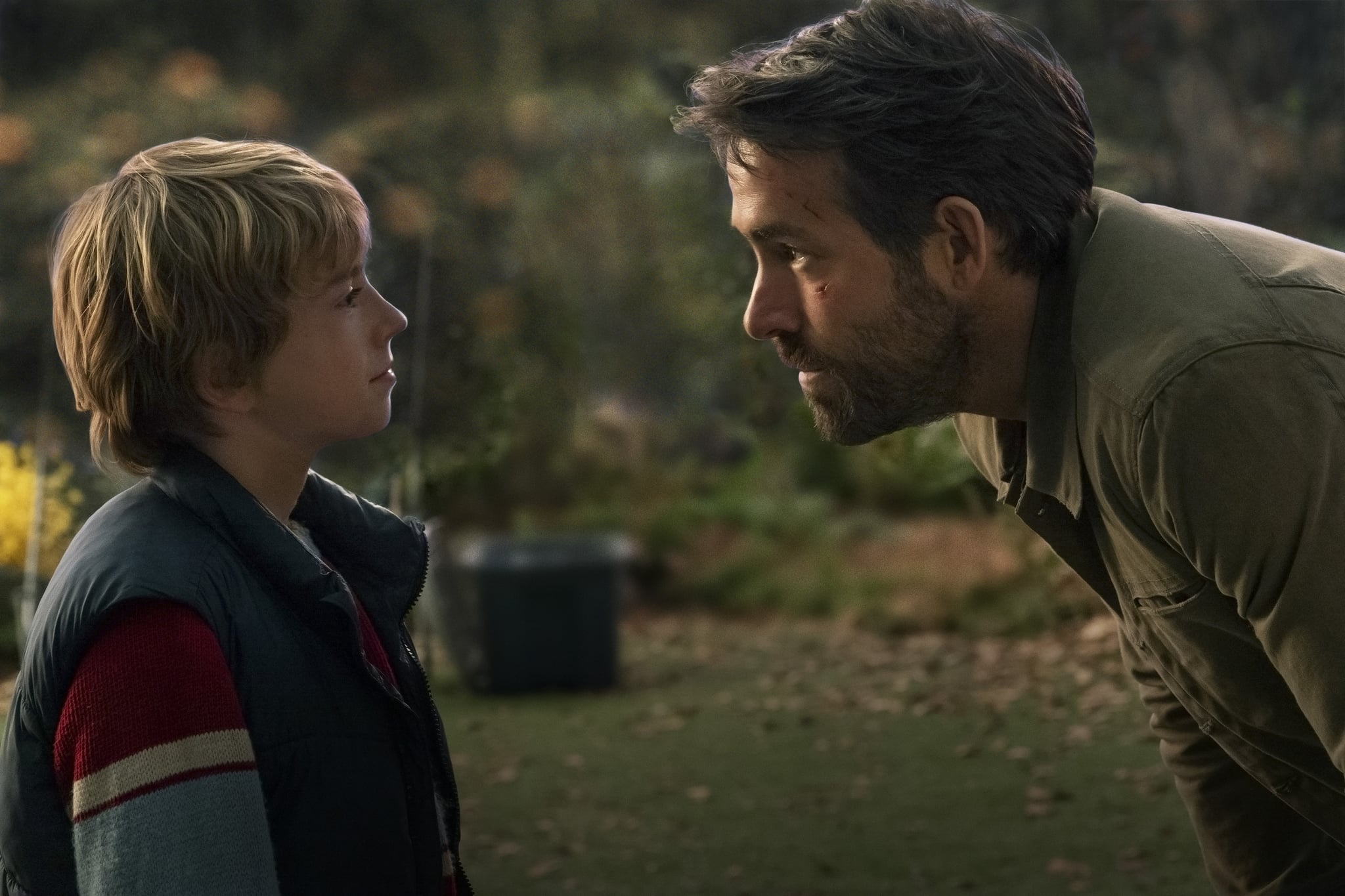 Image Source: Netflix
Scobell's character weaves in a reference to the multiverse in the film as a nod to time travel and all the superhero stars. When it comes to time travel, Scobell shares that he thinks "it's almost impossible, but maybe one day it could happen." Reynolds's character is set in 2050, which the teen predicts will look similar to the floating cities in space like Cloud City in Star Wars. Action scenes and time travel aside, "The Adam Project" tells a special story about family. The film actually helped Scobell connect with his mother in a way he hopes viewers do. "I think I took my mom for granted a little bit, and that's what Adam's doing. I guess in this movie I got a chance to redeem myself to my mom," he shares. "I hope children get out of the movie that it takes a lot. Their parents are doing a lot for them. They don't realize it, and they take it for granted a lot, and they [should] respect their parents more and understand how much they do for them." For adults, Scobell said he hopes parents learn "that it's OK to be sad in front of your kid" and be vulnerable in tough situations.
Garner similarly tells POPSUGAR that she had many people tell her after seeing early screenings of the film that it made them want to call their parents and other loved ones. Ruffalo adds, "I think what it does for people is it reminds them how important these relationships are that we sometimes take for granted as we're making careers. Even people dying and taking for granted that people leave us."
"The Adam Project" debuts on Netflix on March 11. Watch the trailer here.