3 Costars Emily VanCamp Dated Before Settling Down With Husband Josh Bowman
Emily VanCamp has been with her longtime beau and Revenge costar Josh Bowman for well over a decade now, but before him, she was romantically linked to a few other megawatt celebrities — Chris Pratt was hearing wedding bells at one point! Mixing business with pleasure may seem like a recipe for disaster to some, yet VanCamp has managed to find love only with those she's worked alongside on screen. Talk about forming a deep connection, right? Looking back at The Falcon and the Winter Soldier star's romantic history, she's come out of the Hollywood dating pool with a lot of happy memories and relatively unscathed. Here are the costars who've been lucky enough to have been connected to VanCamp throughout her impressive career.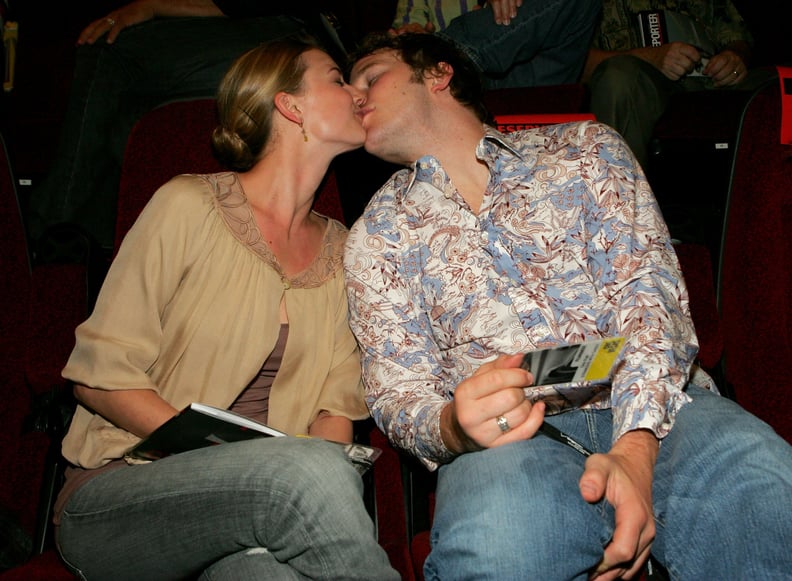 Chris Pratt
Costars VanCamp and Chris Pratt started dating in 2004 while playing opposite of each other as sister and brother for WB's drama series Everwood. And if you think that had to have been a bit awkward, so did Pratt at first. "We thought it was weird for [the first] six months, but it had more to do with just trying to hide our relationship from the set. I don't know why, and looking back on it, it was foolish," he told TV Guide at the time. "It never really weirded us out that we played brother and sister, because, you know, it's all fiction." The couple dated for nearly three years before calling it quits in 2006.
Dave Annable
E! News reported sources were speculating that onscreen siblings (again with the siblings!) Dave Annable and VanCamp could be a legit pairing after being spotted looking cozy together in April 2007. The secret was out when the producers of ABC's Brothers and Sisters had to reorganize the script because their attraction was too obvious to ignore, even on screen. After a year of bliss, they split, and VanCamp eventually left B&S in 2010. In a weird turn of events, Odette Yustman was cast as Annable's new love interest, whom he ended up marrying in real life in October 2010.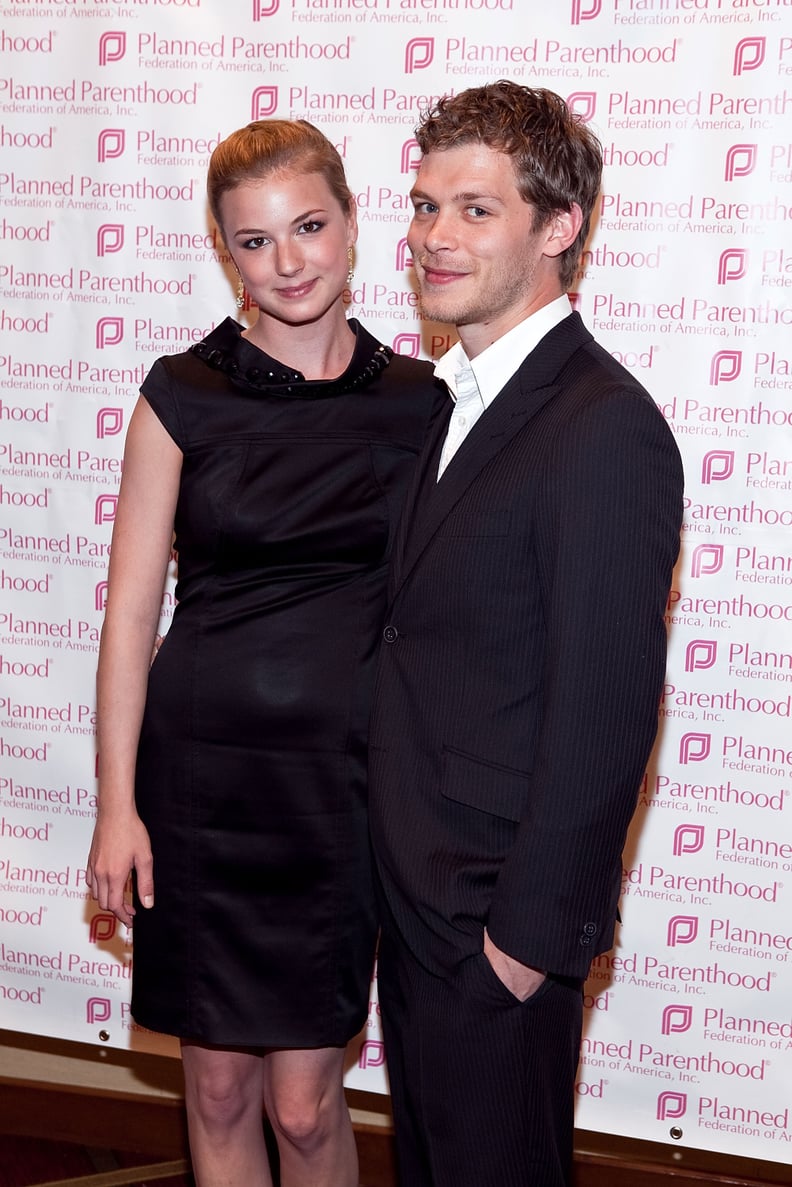 Joseph Morgan
VanCamp and Joseph Morgan, aka Klaus from The CW's Vampire Diaries, met in 2010 while on set of the drama series Ben Hur. The start and end dates of their romance are murky, but VanCamp did set the record straight as to why it didn't work out. In a 2012 interview with Flare, she blamed the breakup on long distance: "I'm working non-stop in L.A., he's working in Atlanta. It kind of makes it impossible. It doesn't take away from the love that two people have and I think he's extraordinary." VanCamp followed up stating she wants someone with "a strong sense of integrity" and "humility."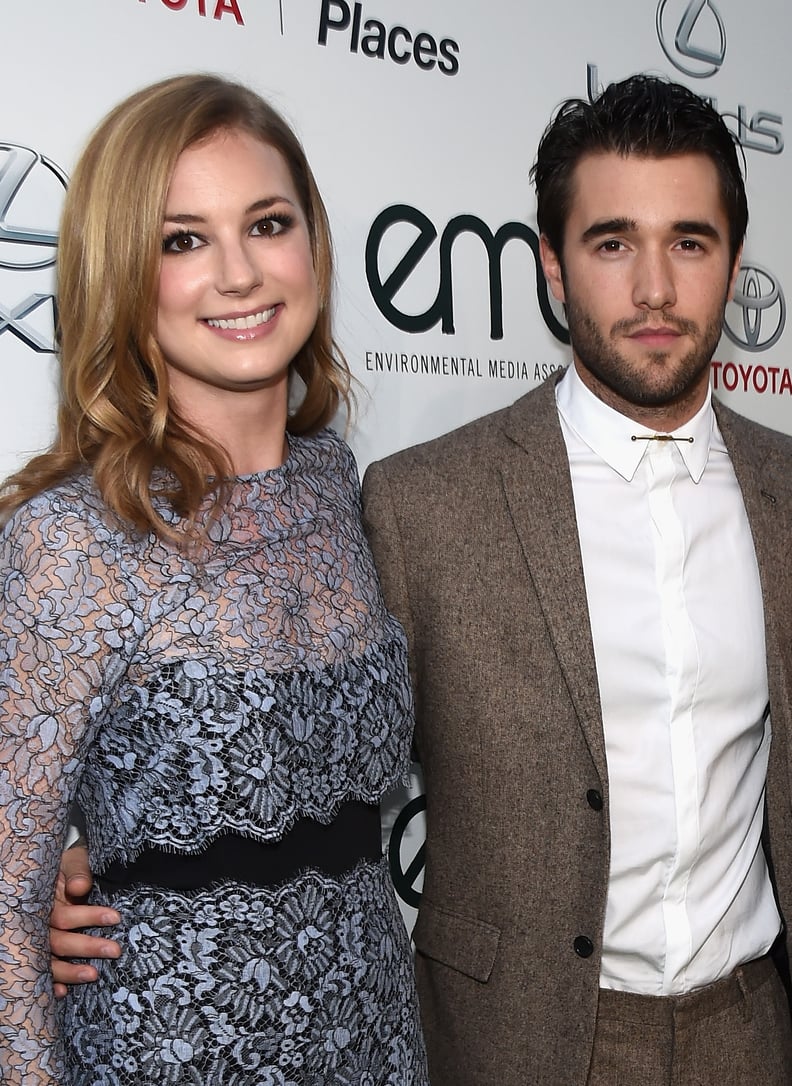 Josh Bowman
While some actors may vow to never involve themselves in on-set romances, it seems to have worked just fine for VanCamp and Josh Bowman. The couple met while playing love interests on ABC's Revenge in 2011 and just celebrated two years of marriage in December 2020! Speaking with People, VanCamps recalled she's "very lucky to have such a positive person around all the time," especially during the pandemic.
"I don't think we'd ever spent that much time together ever in 10 years we've been together. We definitely discovered what it's like to just be together all the time, good and bad," she told the magazine. "I think it put a lot of relationships to the test and I think we're very lucky, we like each other a lot."