Everyone Macaulay Culkin Has Dated, From Mila Kunis to Fiancée Brenda Song
Macaulay Culkin has been famous since "Home Alone" came out in 1990, when he was just 10 years old. In the years immediately after, he became perhaps the biggest child star on the 1990s, appearing in movies like "My Girl, "The Pagemaster," and "Richie Rich." But by 1995, he had decided to take a break from acting, and he's tried to keep his life pretty private since. That includes his relationship with fellow actor Brenda Song; the pair reportedly got engaged in January 2022, though they never confirmed that news publicly. And back in 2021, he and Song welcomed their first child, Dakota, named after Culkin's sister who died in 2008. Their second child, Carson, followed shortly after, and the pair have strived to keep their kids out of the spotlight, too.
Even before he met Song, Culkin has tended to keep his romances low-key, which is pretty understandable, given his lifelong experiences in the spotlight. If you're curious to at least find out who Culkin dated over the years before he connected with Song, we've got answers. His dating history includes a handful of fellow actors, including at least one name you'll absolutely recognize. Keep reading for a quick rundown of what Culkin has publicly shared about his personal life.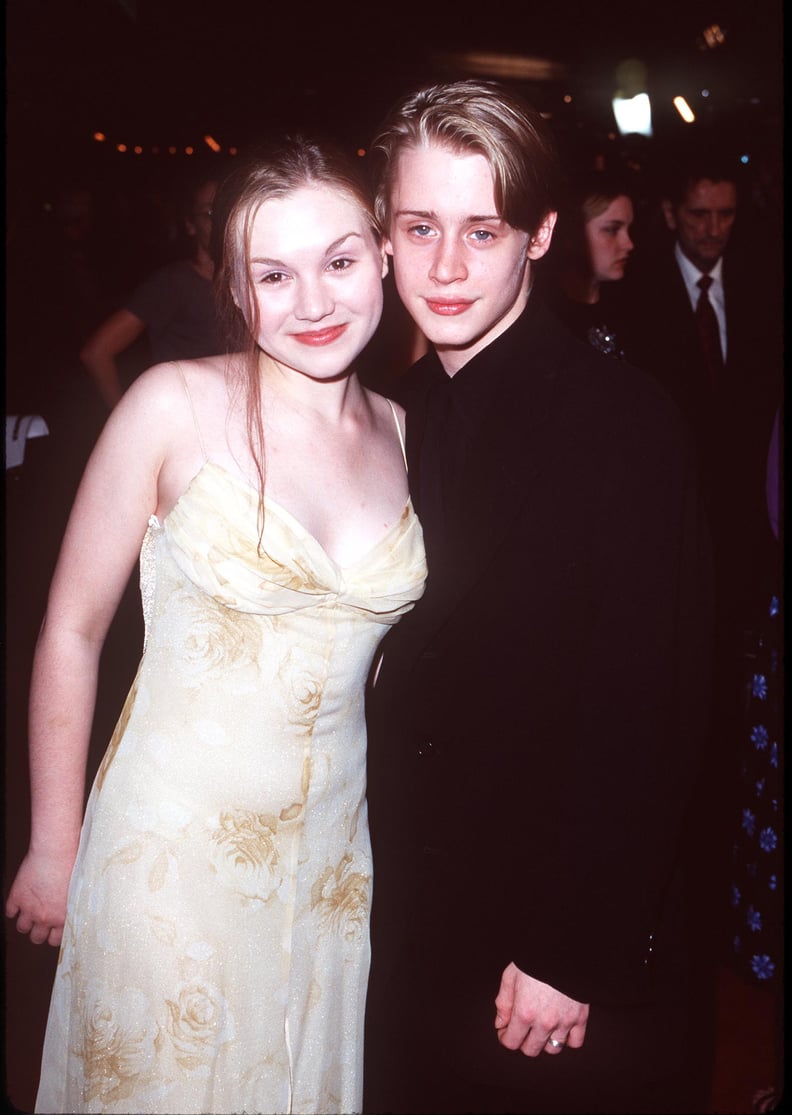 Rachel Miner
In 1998, Macaulay married Rachel Miner, an actor from the soap opera "Guiding Light," when they were both 18 years old. A Newsweek article, from when they were just 17 and announcing their plans to marry, featured a joint statement from them in which they said they were "thrilled to have found each other as soul mates at such a tender age."
Two years later, the couple separated, and they went on to divorce in 2002. "It is very amicable and they remain [the] best of friends," their spokesperson said, according to ABC News. Miner has continued acting and is probably best known for her recurring role as Meg on "Supernatural."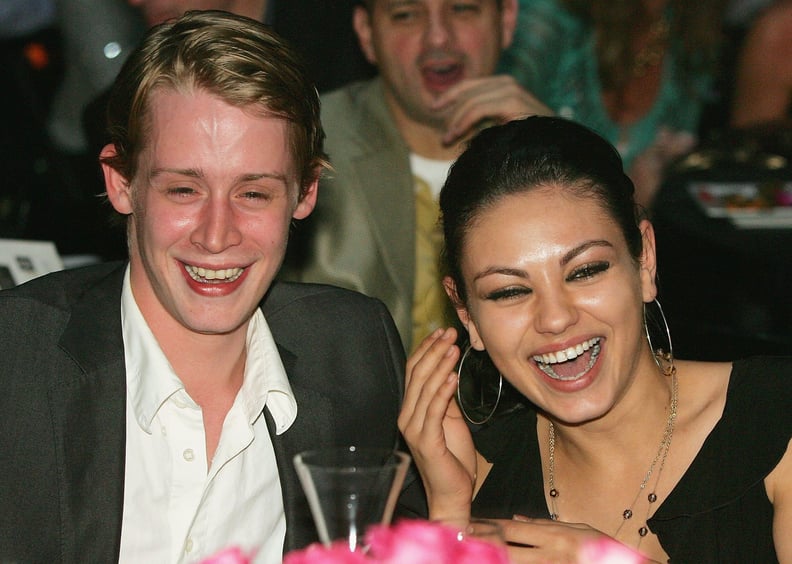 Mila Kunis
Culkin's longest-lasting relationship in the spotlight was definitely with Mila Kunis, whom he dated from 2002 to 2010. Despite being together for nearly a decade, they remained pretty low-key about it all. Kunis was 18 and Culkin was 21 when they first began dating, and they stayed together through their 20s.
"We grew up together. You find a steady rock in your life and that's all you need. We have our ups and downs, but work through them," Kunis told Women's Health in 2009, as reported by People. "I don't know if I met him at 27 if it would have been a different relationship."
In January 2011, news broke that the couple had split some months before. "The split was amicable, and they remain close friends," Kunis's rep told Page Six at the time. Seven years later, however, Kunis admitted that she "f*cked up" the relationship and its ending.
"[It was] a horrible, horrible breakup . . . I f*cked up. I was an ass in my 20s and I'll be the first to admit it," she revealed on Dax Shepard's Armchair Expert podcast in 2018.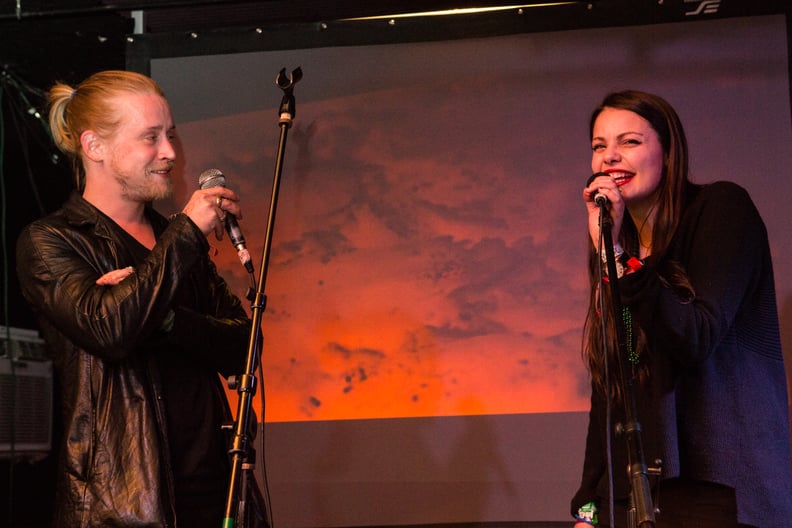 Jordan Lane Price
Following his breakup with Kunis, Culkin began dating again in 2013, when he went public with singer and actor Jordan Lane Price. People reported that they spent Thanksgiving together in Paris in 2013 and were spotted out together on dates and with friends. Neither commented much on their relationship or on when it ended, but it was apparently over by 2017.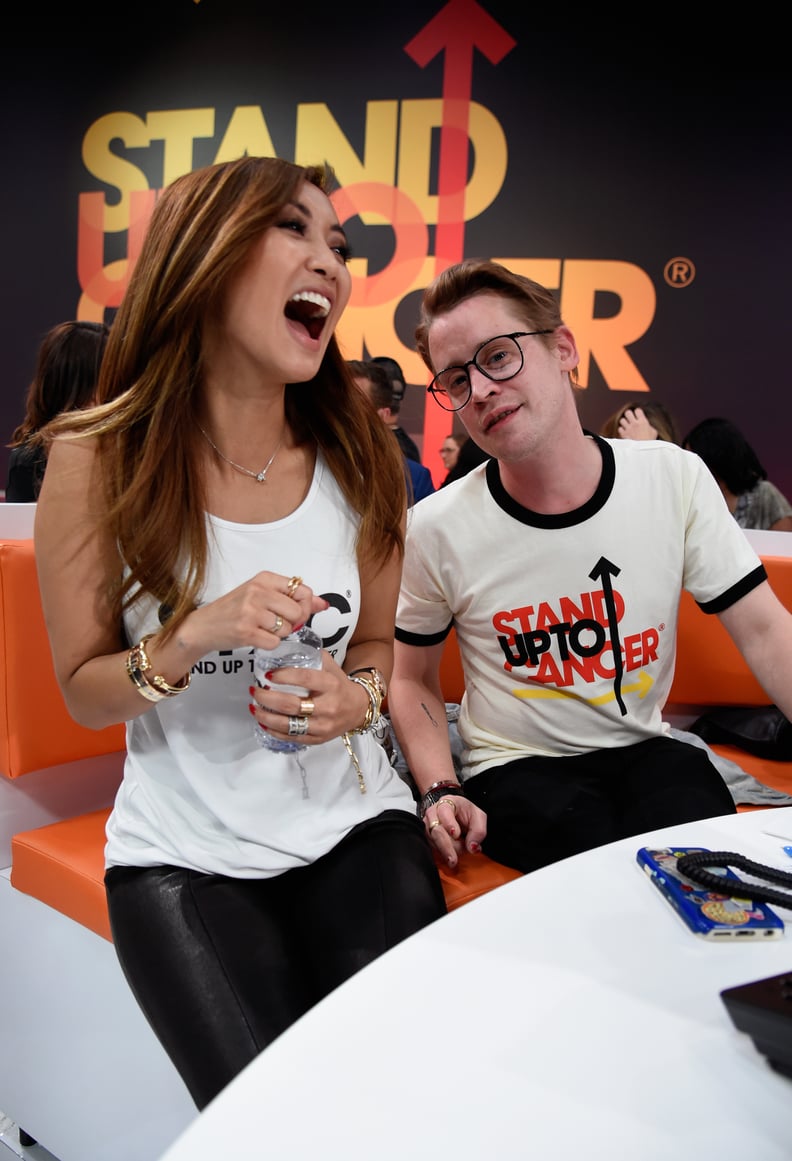 Brenda Song
In 2017, Macaulay filmed the movie "Changeland" and began dating his costar, Disney Channel star Brenda Song. Entertainment Tonight reported that the new couple were spotted on a double date with "Changeland" director Seth Green and his wife, Clare Grant.
They've stayed pretty private about their relationship for the most part, although they did both speak to Esquire about their bond in 2020. "People don't realize how incredibly kind and loyal and sweet and smart he is," Song said, as reported by People. "Truly what makes Mack so special is that he is so unapologetically Mack . . . He knows who he is, and he's 100 percent okay with that. And that to me is an incredibly sexy quality."
In April 2021, they announced the birth of their son, Dakota, and in 2022 it was reported that they had gotten engaged. News broke in March 2023 that they had also welcomed a second child, Carson, sometime in 2022.