Sam Heughan Said He Was "Open" to Romance in 2022 — What We Know About His Love Life
As one half of the fantasy couple that plays Jamie and Claire on "Outlander," Sam Heughan's chemistry with costar Caitriona Balfe is so hot that fans have speculated for years that they're an item. Alas, it's not true (but what they are is really cute BFFs).
Heughan's relationship status has remained a relative mystery over the years, though he was linked to one actor for a while. He's also been open about the challenges of balancing romance with his demanding career. "Certainly, relationships are hard when you're working in Scotland 10 months a year," he told the Philippine Daily Inquirer in January 2020. "I travel a lot and any downtime I have, I'm trying to do other projects, so very much, my career comes first. Maybe I will find someone eventually."
In March 2022, Heughan pointedly dodged questions about his love life in an interview with Extra, instead referencing a recent appearance on "The Drew Barrymore Show" in response to an inquiry about whether he was seeing anyone. "Me and Drew, yeah. Well, I mean . . . we shared a bagel and it was delightful . . . I'm still [waiting] for Drew to get in contact," he told a reporter.
During his actual "Drew Barrymore Show" interview, he also avoided saying anything concrete about his relationship status, though he hinted at being single. When Barrymore asked if he prioritized his work over his love life, he said, "I never said that, I don't think," adding that "the job is so all-encompassing and we spend so much time on set and at work. But I'm open to something. I'm not sure what I'm saying I'm open for, but I'm open."
The star certainly has a lot on his plate. "Outlander" is set to end after eight seasons, but the first half of season seven premieres this summer, meaning that there's still a fair amount of that story left to tell. Heughan is also starring alongside Priyanka Chopra and Celine Dion in the romantic comedy "Love Again," which hits theaters May 5.
Ahead, check out the little we know about Heughan's love life.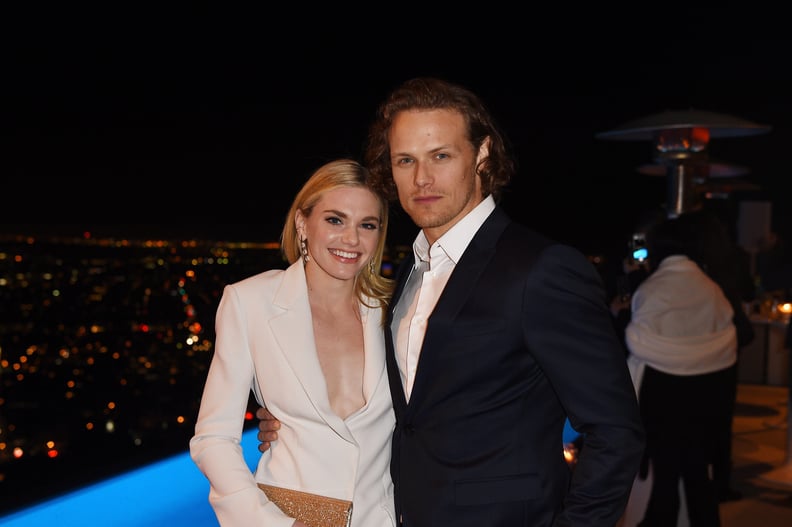 MacKenzie Mauzy
Heughan was first linked to "Into the Woods" actor MacKenzie Mauzy in 2016. The pair seemed to confirm their relationship when they attended a 2017 Oscars afterparty together, and went on to frequently share photos of each other on their Instagram accounts. In 2017, Heughan also did perhaps the most romantic thing a famous person can do for their girlfriend in this modern age: he asked for fans on social media to stop bullying her after people began leaving mean-spirited comments on her Instagram pictures after news of their romance came out.
However, the last photos they shared of each other were posted in 2017, and the pair's relationship definitely ended at some point, as Mauzy tied the knot with lacrosse player Scott Ratliff in 2022.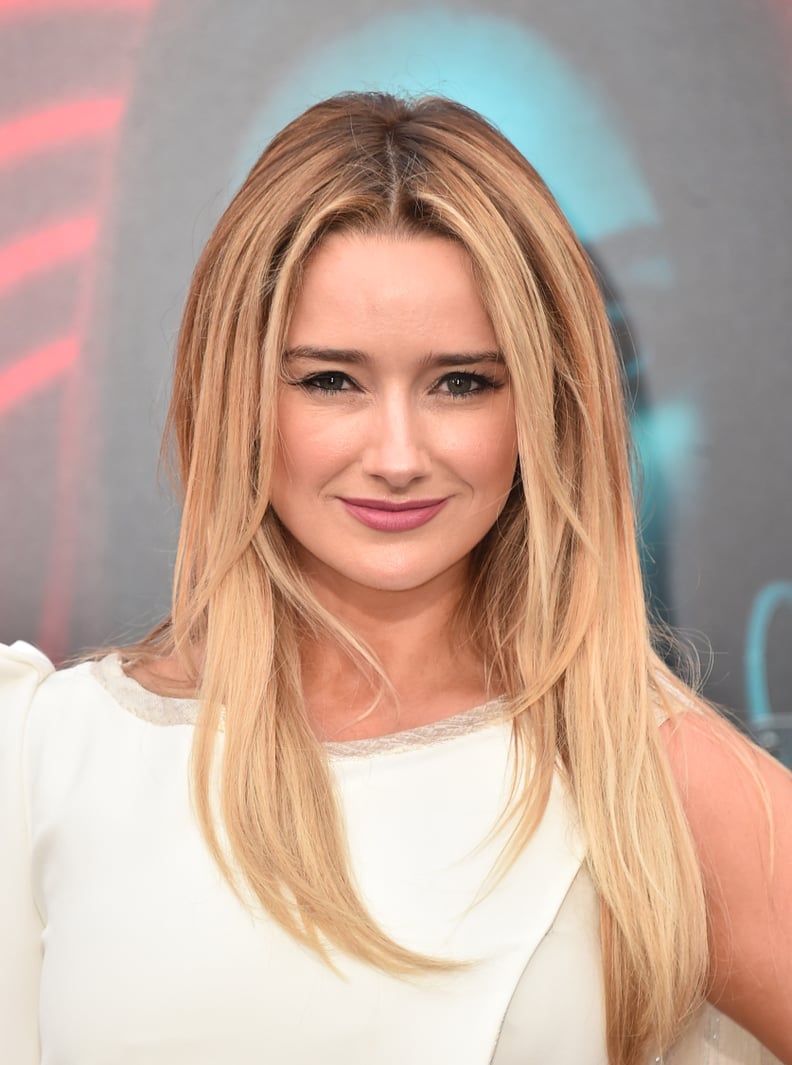 Amy Shiels
In 2018, sources told Us Weekly Heughan was dating "Twin Peaks" actor Amy Shiels. Rumors about the duo had swirled for a while, and Shiels added fuel to the fire when she liked a since-deleted tweet hinting that the pair were a "beautiful couple," per the outlet. She also tweeted that Heughan would be the "obvious choice" to play James Bond.
In July 2018, Shiels showed up at the premiere of Heughan's movie "The Spy Who Dumped Me," and shortly after, the pair were reportedly spotted together at the Chateau Marmont in Los Angeles. However, sources said they didn't show PDA that night, and no further information has emerged about their possible fling.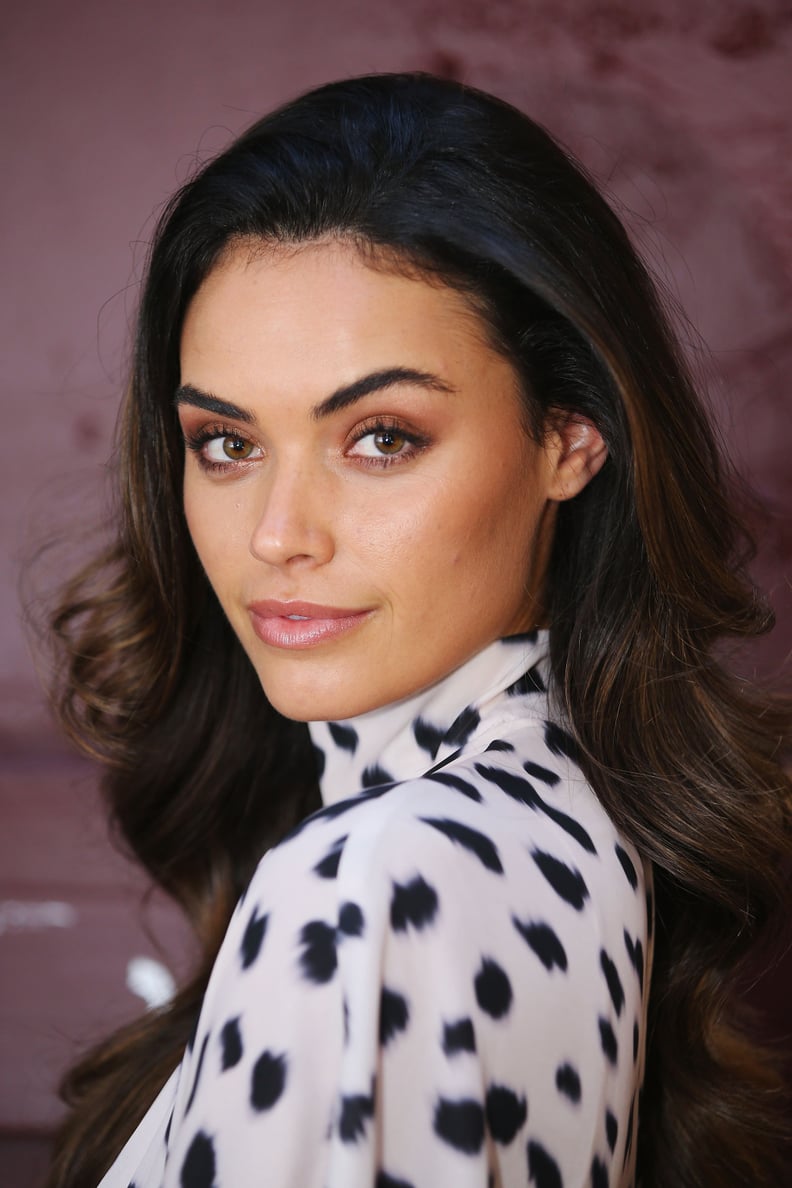 Monika Clarke
In March 2022, Heughan was photographed cozying up with model Monika Clarke in NYC on a date documented by E! News. However, that month Heughan skirted questions about his relationship status and also hinted at being "open" to "something" in his interview with Barrymore. Neither has addressed the rumors about their relationship, though, meaning that Heughan's relationship status is ultimately, at the moment, a mystery.