Suni Lee's Boyfriend, Jaylin Smith, Is a Star in His Own Right
People are buzzing about Suni Lee's new relationship, but inquiring minds really want to know more about her boyfriend, Jaylin Smith. The Olympic gymnast made her new relationship Instagram official in December after she posted a few photos of the two together, but drew criticism shortly after from the Hmong American community for dating a Black man.
"I've received so much hate," she commented under a TikTok video, which was posted in support of her interracial relationship. She also noted that her community seems to only "support me when it's beneficial for them, never when it comes to my happiness." Jaylin is currently a freshman at the University of Southern California — keep reading to get to know him better.
01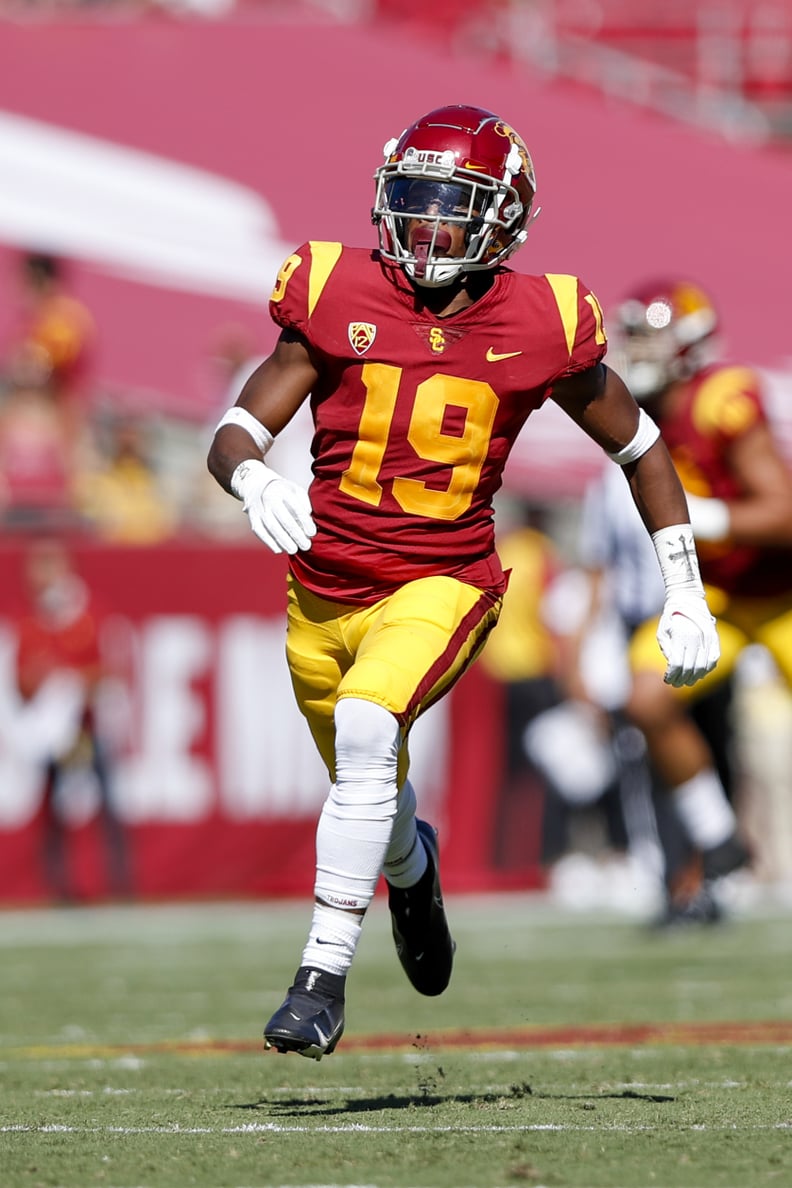 He's a Freshman Safety For the USC Trojans
Jaylin committed to the University of Southern California's football program in 2020 after enrolling as a freshman last summer. He got nine total offers from colleges across the country, dating back to 2019. Prior to his college football career, he played as a junior cornerback, wide receiver, and running back at Bishop Alemany High in Mission Hills, CA.
02
He Made His Relationship With Suni Lee Instagram Official
On Dec. 26, he and Suni went public with their relationship and posted a few sweet photos of them posed together on Instagram. Suni shared their photos on her page with a simple white heart emoji as the caption.
03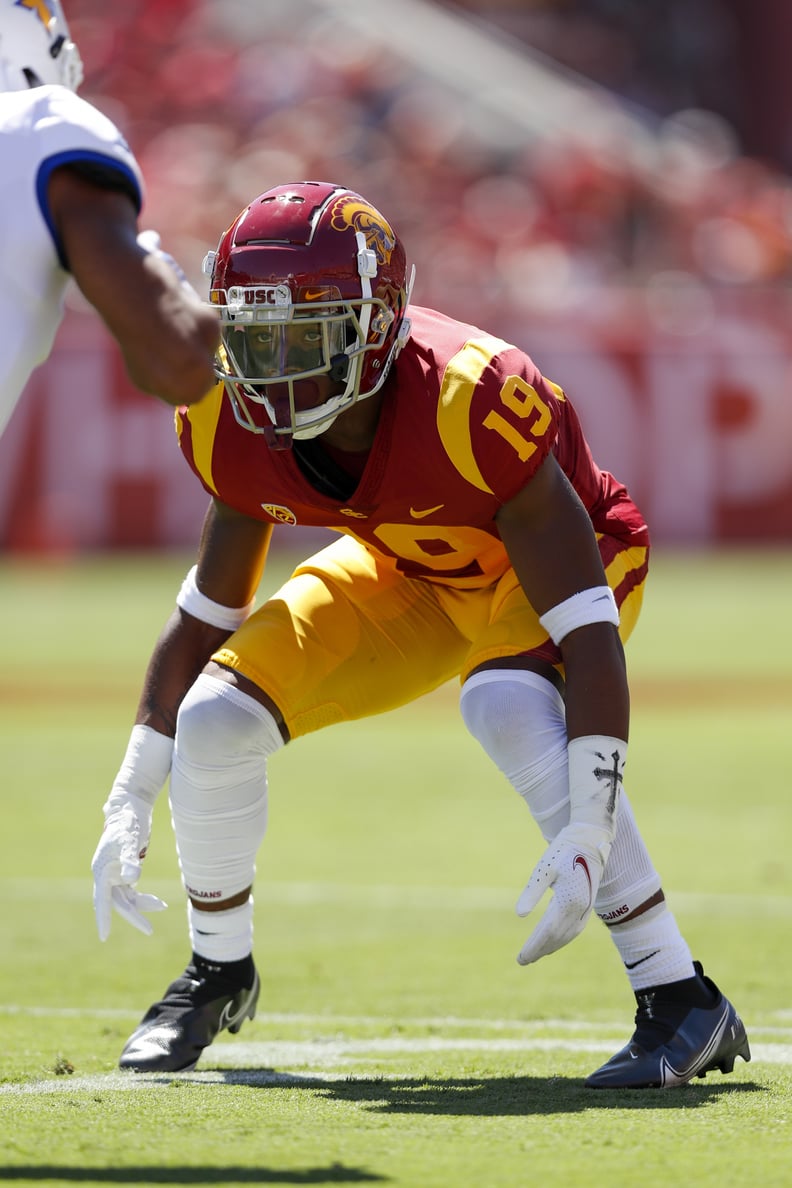 Before College Football, He Starred on Snoop Dogg's Netflix Docuseries
Before he played college football and began dating Suni, Jaylin starred on Snoop Dogg's Netflix docuseries, Coach Snoop. The show followed the rapper's youth football league, which Jaylin says "was a blessing" to him as a young athlete. "A young kid from where I'm from, you never really get that opportunity to play at a high level and go travel around the world with a young team that's the same age as you," he told CBS Sports. "Being exposed to that good stuff helped me out tremendously."
On the show, Jaylin deals with the loss of his mother and balances his performance on the field with his teammates. By the end of the series, he helps his team win a title and emerges as a national prospect with multiple college offers.
04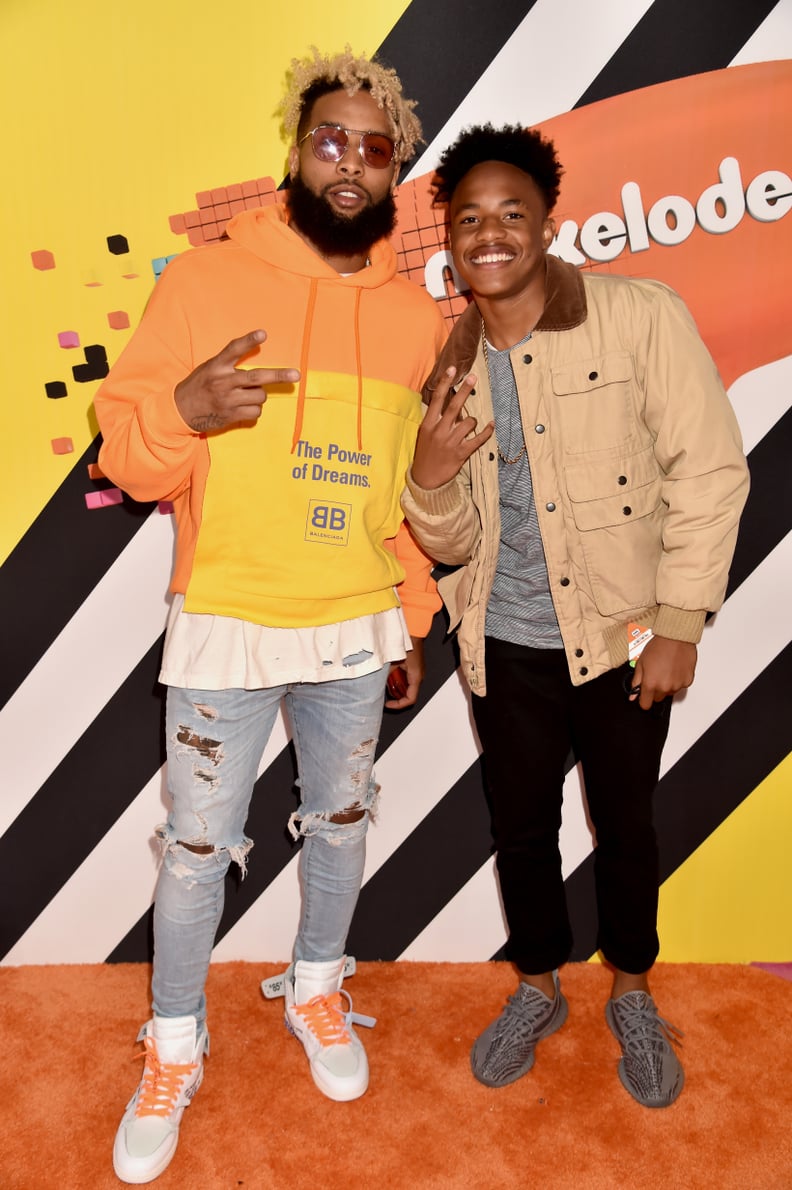 He Once Walked the Orange Carpet With Odell Beckham Jr. at the Kids' Choice Awards
Jaylin attended the 2018 Kids' Choice Awards shortly after Coach Snoop debuted on Netflix that same year. The former reality TV star even got a chance to pose with the Los Angeles Rams' Odell Beckham Jr. on the orange carpet.
05
His Mother Died in a Hit-and-Run Accident
According to 247Sports, Jaylin's mother was killed in a hit-and-run accident a few years before Coach Snoop aired. His Instagram page still has a few posts up in honor of his mom, including one he posted in 2019 for her birthday. "You forever live through me," he wrote in the caption with a red heart emoji. "I gotchu forever.....HAPPY BIRTHDAY #LLSMW10/31."