Who Is Styn? Keke Palmer's Boyfriend Is a Man of Many Talents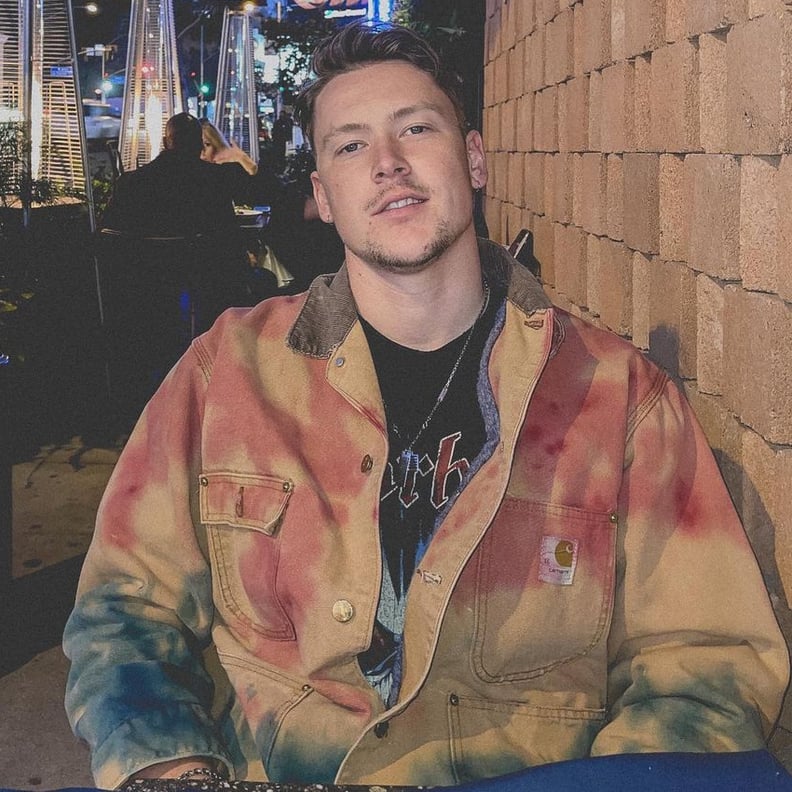 01
He's in a Band With His Brother
Styn is one-half of the hip-hop and R&B duo Mae Seven alongside his older brother, Wouter Derksen (who goes by the alias Winter). During a June 2019 interview with the Dutch publication De Gelderlander, Winter said he and Styn were encouraged by their family to pursue music. "We come from a musical family," he said. "Our parents have always supported us, too." In 2016, the brothers self-released their first single, "Who to Believe," and in 2018, they debuted their first self-produced music video for "Stay." Mae Seven's latest single, "Hunnid," was released in 2021.
02
He Grew Up in the Netherlands
Styn was born and raised in 's-Heerenberg in the Netherlands, where he and Winter lived until moving to America. During their interview with De Gelderlander, Styn's brother said that — even though they moved to pursue new opportunities — they would never forget their roots. "'s-Heerenberg will always feel like home to us," Winter said. "Until now, we have always tried to integrate the region into our work. We recorded our first real video clip at Peeskesbult. And we also used the silhouette of Huis Bergh in the merch. We are proud of our roots. We will never deny them."
03
He Worked With the Same Vocal Coach as Drake
In their duo, Winter plays the keyboard, while Styn provides the melodies and vocals. When the brothers first moved to America, they settled in Atlanta, where Styn crossed paths with vocal coach Dionne Osborne, who has also worked with Drake. "Our first months we lived in Atlanta," Winter explained to De Gelderlander. "It turned out that Osborne lived there, too. We just called. She thought it was funny, those brothers from Amsterdam. Of course they have never heard of 's-Heerenberg here. Come along, was the message. And she has been helping us ever since."
In March 2018, Styn posted a heartfelt Instagram post where he thanked Dionne for helping him hone his talent. "The wonderful woman who I first met about 3.5 years ago in a studio somewhere near Peachtree Street in Atlanta, Georgia," he captioned a selfie of himself and Dionne. "She gave me my first vocal lessons and till the day of today helps me to get better at my craft and pursue my dreams. @dionne.osborne, it was great catching up with you again and thank you for being a source of inspiration and motivation."
04
He Moved to NYC in Summer 2018
During the summer of 2018, Styn and Winter officially moved to Brooklyn, NY, and they've lived there ever since. As Winter explained to De Gelderlander, the two of them stand out as "tall Dutch people," but Brooklyn feels like the perfect place for them to make music together. "Hip-hop is in the air here," Winter said. "You come across it everywhere. Do you know what's cool? From our apartment we have a view of the old house of JAY-Z, one of our musical heroes. This is where success started for him."
05
He and Keke Have Already Collaborated