In January it was announced that Australian actress, model, and DJ Ruby Rose joined the cast of Orange Is the New Black as a potential love interest for two of the main characters. Her name quickly spread across the Internet, and many people — like us — were instantly struck by how beautiful she is. Turns out, Ruby is as gorgeous on the inside as she is outside; not only is she a generous supporter of campaigns for animal welfare, anti-bullying, and youth mental health, but she also wrote and produced a short film about gender roles called Break Free, which has garnered over 2 million views. We're helping you get to know this stunning star a bit better — keep reading for 10 interesting facts about Ruby Rose, then check out pictures from OITNB season three.
01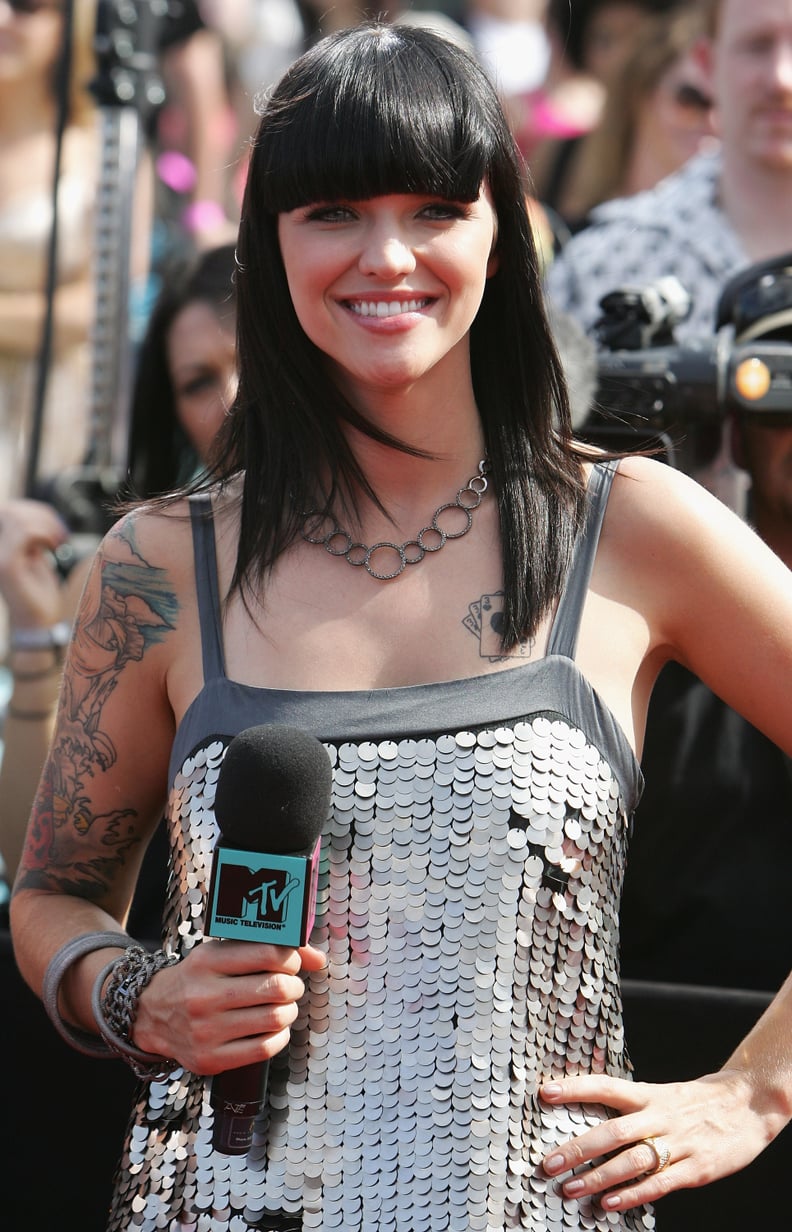 She got her start as an MTV VJ.
Ruby landed a gig as a VJ for MTV Australia back in 2007; the job won her the ASTRA Award for favorite female personality two years later. Since then, she's appeared as a guest judge on Australia's Next Top Model and cohosted Aussie talk show The 7pm Project, and will be making her American TV debut as new inmate Stella Carlin in season three of Orange Is the New Black.
02 She's out and proud.
Ruby came out when she was just 12 years old. Of her sexuality, she has said that she's been "very fortunate" to have not faced discrimination in her line of work, adding, "I know others in more conservative lines of work struggle more than I have to. As a younger person, I definitely felt less at ease with people's reaction to my sexuality."
03
Yep, Ruby Rose is her real name.
She was born Ruby Rose Langenheim in 1986 to single mother and artist Katia Langenheim. Ruby is the goddaughter of famed boxer Lionel Rose and the great-granddaughter of Alec Campbell, the last surviving soldier of the Australian Battle of Gallipoli during World War I.
04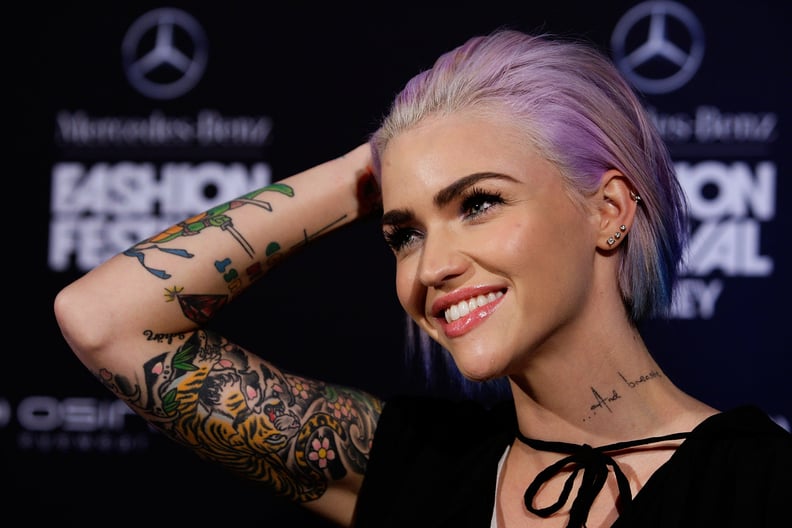 She's the face of Maybelline in Australia.
Among her various other campaigns and editorials in Marie Claire, Vogue, and Nylon, Ruby is also the current face of Maybelline New York in her native Australia. The brand even has a range of "color tattoo" makeup to help customers channel the star's famous ink.
05 She's taken.
Ruby is engaged to fashion designer and stylist Phoebe Dahl, granddaughter of author Roald Dahl and cousin of model Sophie Dahl. They are supercute together and share lots of lovey-dovey photos and messages through social media.
06 She loves animals — including her own.
Ruby and Phoebe have a dog named Ru and a cat named Cricket. Ruby has been a longtime supporter of PETA and various other animal rights organizations.
07 She's hilarious.
08
She identifies as gender fluid.
In July 2014, Ruby wrote, produced, and starred in a short film titled Break Free, where she transforms herself from appearing as a woman to a man. Shortly after releasing the video, Ruby came out as gender fluid, a term she described by saying, "I feel more like I wake up every day sort of gender neutral. I cop a fair bit of flack for going from 'such a babe to such a boy'. I wanted to share (that) story."
09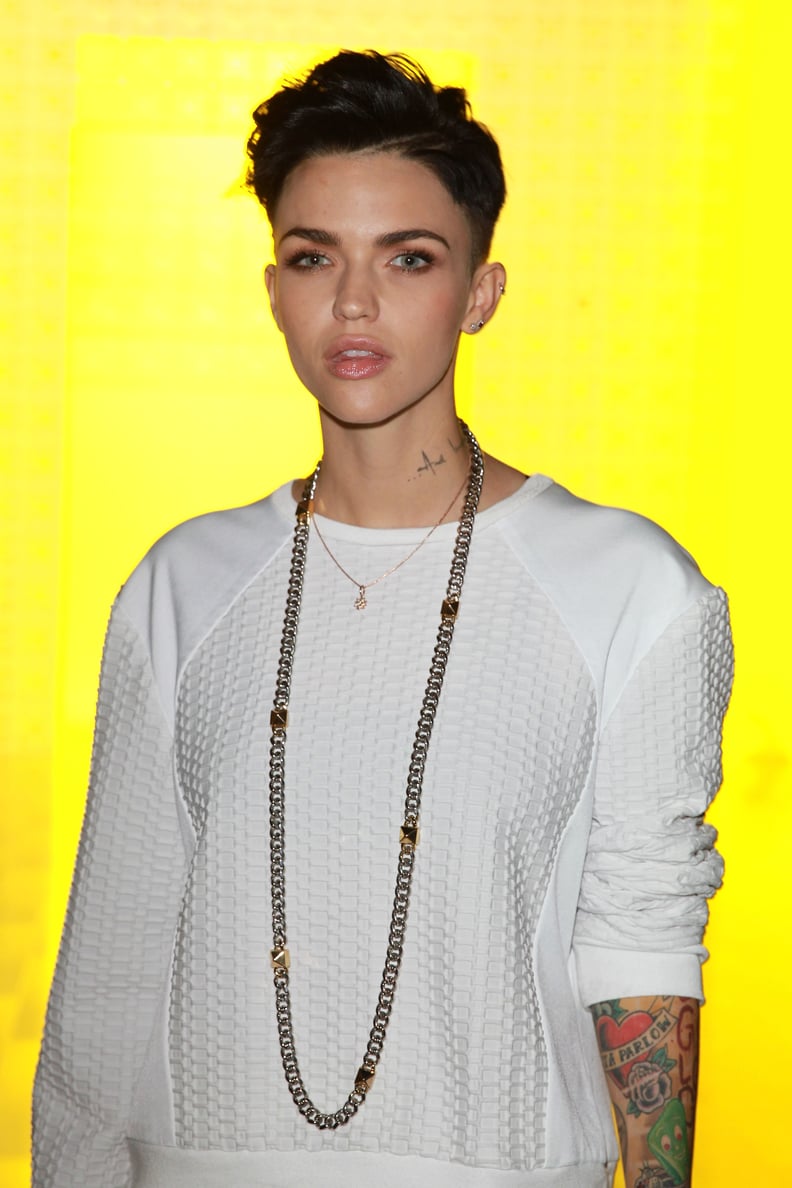 As a kid, she was bullied so badly that she ended up hospitalized.
In a 2009 interview, Ruby opened up about being tormented in school; she was bullied so severely that she wound up in the hospital with injuries and became "scarily depressed." Of the horrifying incident — she was 16 at the time — Ruby said, "There were five girls and one boy who picked on me badly . . . sometimes they would just come up and punch me in the head, but there was a lot of intimidation." She explained that the group "started by just being rude to me and yelling the usual high-school stuff," before one of the girls hit her in the head with a metal chair, and added, "She was just smashing it against the back of my head. My mates tried to stop her but she kept going until management ran over and said 'Enough!' Security arrived and the police. It was a big deal. My head was bleeding. I had to go to hospital."
During her acceptance speech at the 2009 ASTRA Awards, Ruby called out her former attackers, saying, "To all those girls who bullied me in high school, where are you now?" She currently lends her time to anti-bullying initiatives and the Australian youth mental health organization Headspace.
10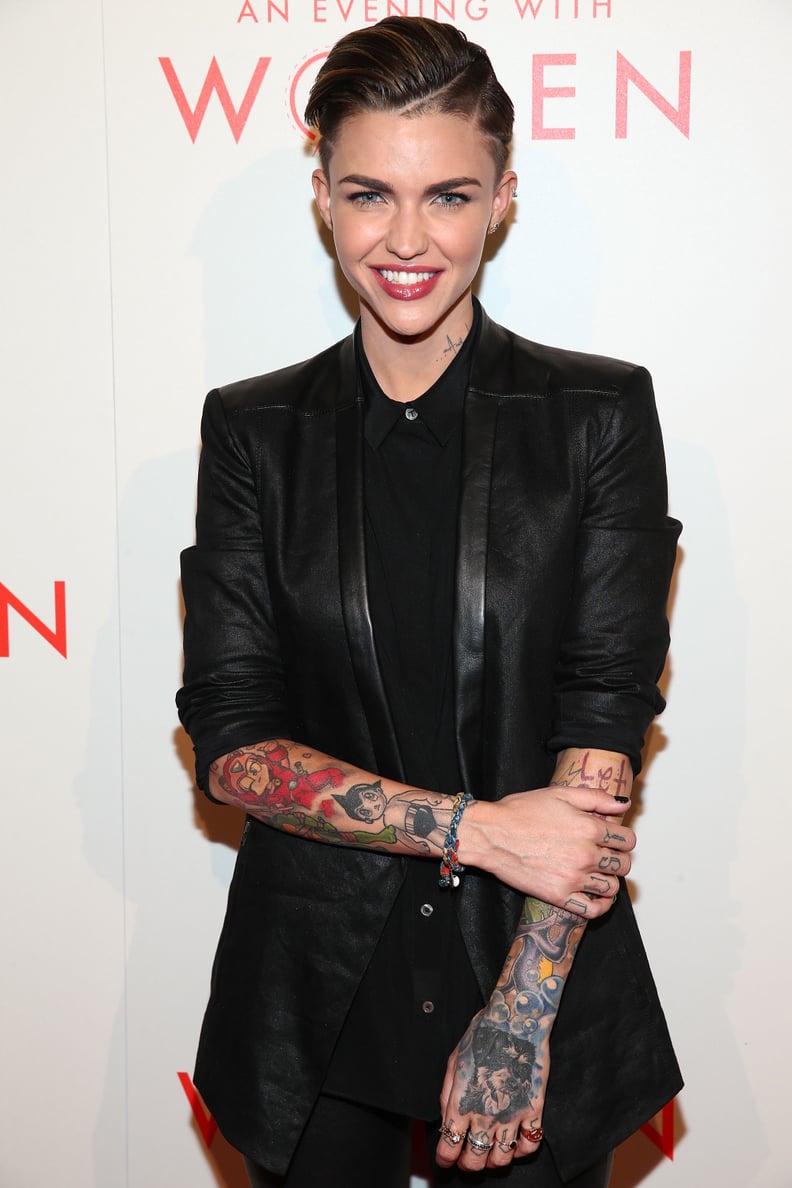 She does it all.
In addition to acting, modeling, and DJing, Ruby also has her hands in fashion. In 2010, she collaborated with the Australian label Milk and Honey to design a capsule collection of jeans, t-shirts, and leather jackets called Milk and Honey Designed by Ruby Rose. She also released a line with the footwear brand Gallaz. Last year, Ruby began collaborating with her fiancée, Phoebe Dahl, on ethically produced clothing for her line, Faircloth & Supply.