Who Was Dwayne "The Rock" Johnson's Father, Rocky?
What to Know About Rocky Johnson, the Man Who Inspired Dwayne "The Rock" Johnson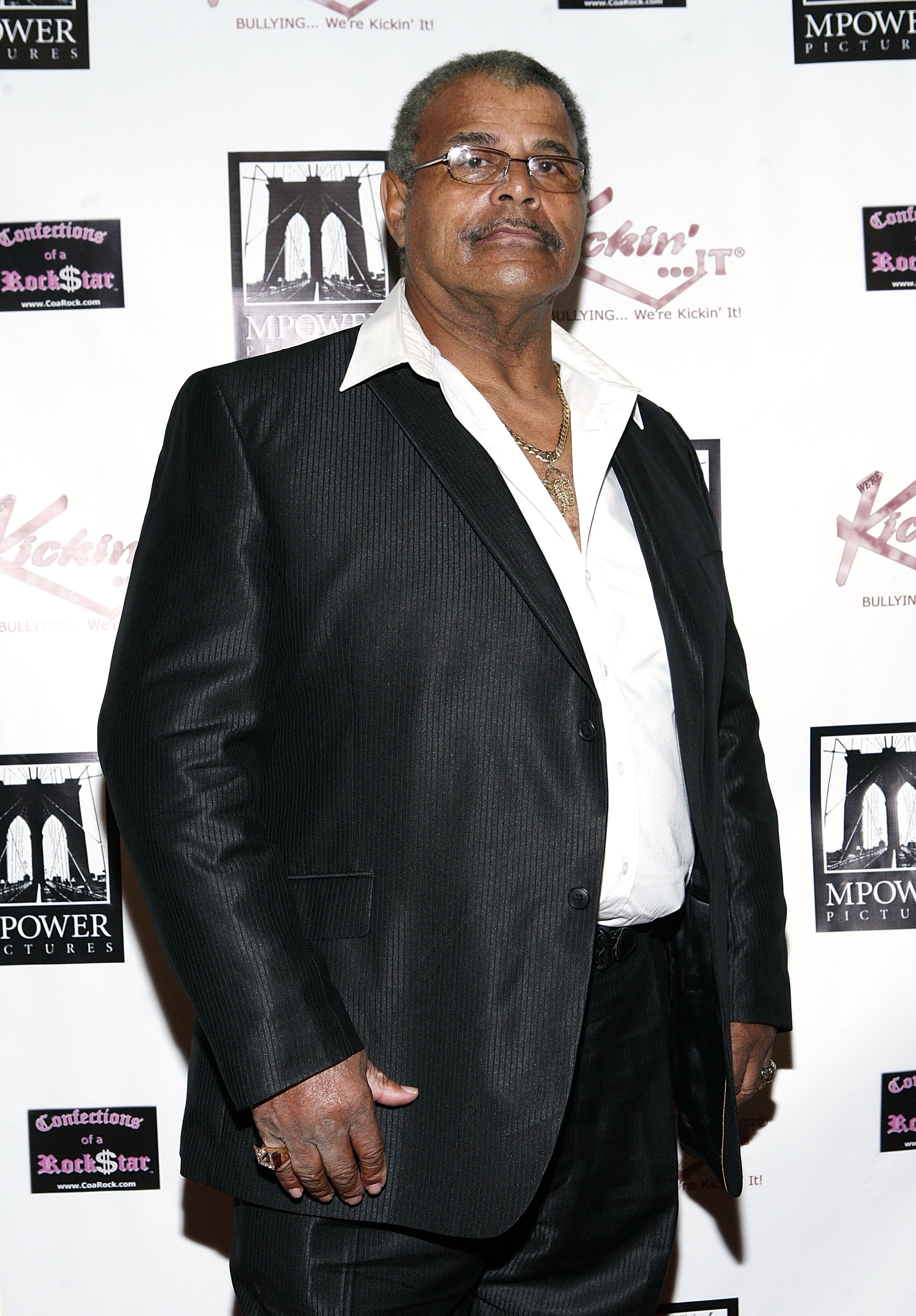 We're already hooked on CBS's Young Rock, a sitcom based on Dwayne "The Rock" Johnson's adolescence. Johnson's show is a hilarious look at his eccentric upbringing, and his experiences growing up with his wrestling icon dad Rocky Johnson (plus all his famous wrestling pals). It's clear from watching the premiere that Rocky served as a major inspiration for Dwayne, both as a father and an athlete. While Rocky sadly passed away in 2020, there's still so much to learn about the man, the myth, and the legend who helped raise The Rock.
Rocky Johnson, otherwise known as Soul Man, was a Canadian-American WWE hall-of-famer on the scene in the 1980s. He teamed up with fellow wrestler Tony Atlas to form "The Soul Patrol," together becoming the first African-American World Tag Team Champions in WWE history. He's famous to this day as being "the king of the drop-kick."
Born Wayde Douglas Bowles, Rocky's life was marred by tragedy when his father, a coal miner, died of lung cancer when Rocky was only 12. Upon moving to Toronto, he changed his name to Rocky Johnson, inspired by his favorite boxing greats Rocky Marciano and Jack Johnson. While he worked odd jobs, he boxed at a nearby community center, becoming good enough to even fight against Muhammad Ali.
He soon found himself in Jack Wentworth's wrestling school, where he rapidly developed into a fantastic wrestler. Drop-kicking his way into notoriety, Johnson got his big break from world heavyweight champ "Whipper" Billy Watson, who made him his protégé. Although Johnson wrote in his memoir that he believes Watson chose him to further his political career, as he "may have been the only black wrestler from Canada," either way, the wrestling newcomer soared into notoriety.
By the 1980s, Rocky Johnson was a well-known WWE wrestler, using his fights with Ali and George Foreman to build his reputation as a top-notch fighter. Soon enough, he fell in love with Samoan pro wrestler Peter Maivia's daughter, Ata, who would one day become Dwayne Johnson's mother. The couple took Dwayne on the road with them, giving the future wrestler and actor an inside-look at the business. Once Rocky retired from the ring in 1991, he focused on helping his son enter the wrestling arena himself, taking him from college footballer to legendary WWE smackdown superstar.
About his father, The Rock posted to Instagram in 2018, "Little boys by nature, look up to and idolize their old man. They want to be just like em, do whatever they do and are always looking for their approval." He continued his caption speaking about how his father's tough love made him who he is today, closing with, "grateful to the original Rock." When Rocky passed away in 2020, The Rock once again took to social media, but this time to share his heartbreak: "You broke color barriers, became a ring legend and trail blazed your way thru this world." Letting followers into his grief, the star wrote, "You lived a very full, very hard, barrier breaking life and left it all in the ring. I love you dad and I'll always be your proud and grateful son."