Winston Duke Mourns Chadwick Boseman in Heartfelt Instagram
Winston Duke Reflects on Chadwick Boseman's Everlasting Legacy: "Your Heroism Is Now Legend"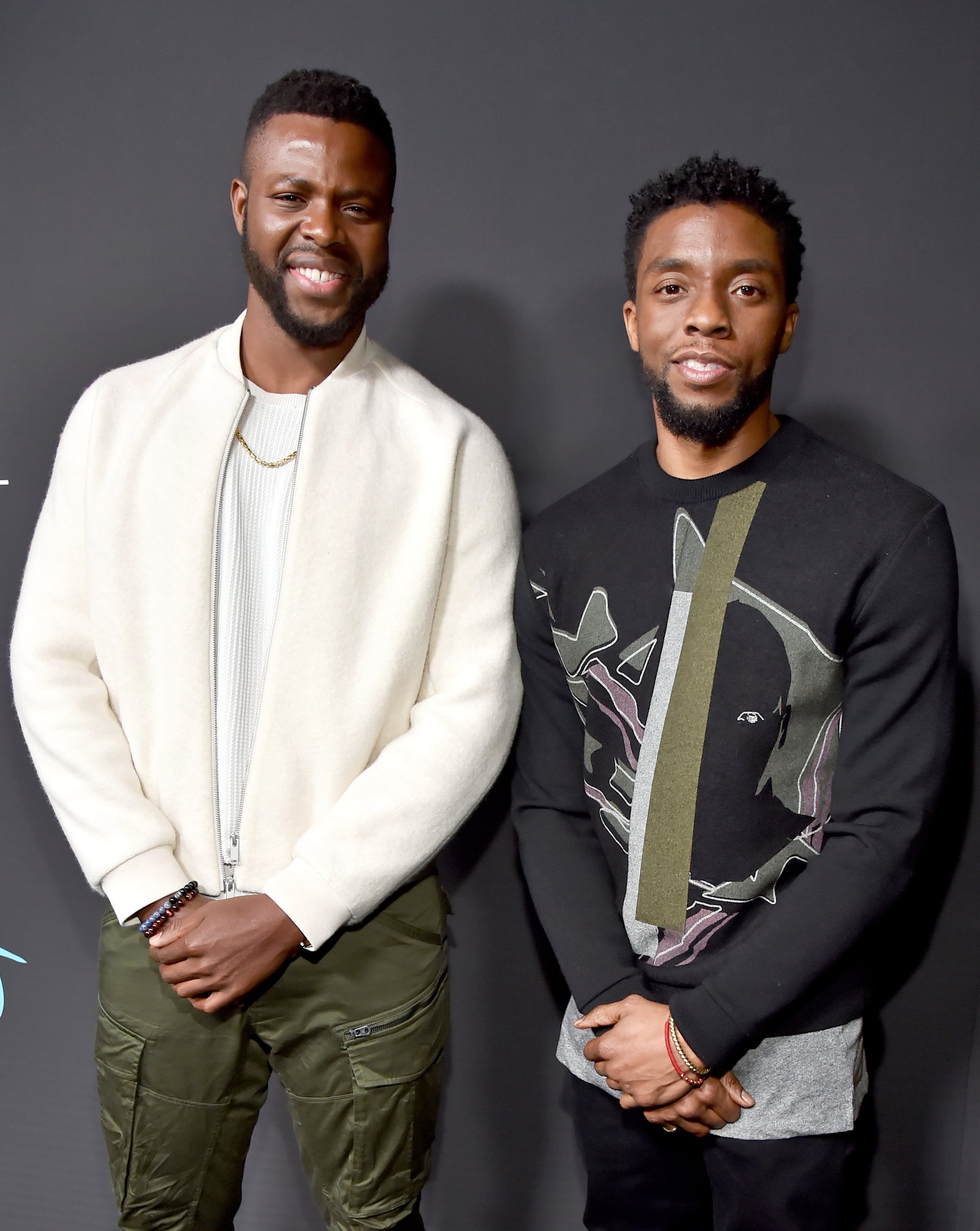 Image Source: Getty / Kevin Mazur
Chadwick Boseman was a dedicated actor who made a powerful impact through his many roles as Jackie Robinson in 42, Thurgood Marshall in Marshall, T'Challa in Black Panther, and more. But those closest to him remember his true heroism off the silver screen. In a post shared to Instagram on Aug. 31 — just days after Chadwick died at age 43 after a four-year battle with colon cancer — Winston Duke honored his Black Panther costar with a heartfelt letter detailing his impact as an actor and friend.
"How do I start to honor a man who I saw as a giant in many ways; with whom I thought I had so much more time . . . I am absolutely devastated by the loss of my friend and hero, Chadwick Boseman," Winston captioned the post. "I feel sick . . . I'm in pain and I can't [believe] he's gone."
"I knew I belonged because I could see myself in you . . . that's what heroes do."
As fans, we remember Chadwick as a talented actor, but Winston recalled the lasting personal influence Chadwick had on his career from the day they first met. "Chadwick was a lightning rod for me . . . he gave me direction . . . when I saw 42, I said, I could be like THIS guy," Winston wrote, adding that Chadwick set aside time to work with him one-on-one during filming. "I knew I belonged because I could see myself in you . . . that's what heroes do . . . they seem familiar because they make it possible for us to see our potential best selves demonstrated through them . . . Your words that day made me feel like my dream was finally real!"
Winston added that, beyond his onscreen roles, Chadwick's legacy lives on in the memory of those who had the pleasure of knowing him in real life. "Chadwick, Thank you! Chadwick, you are the best . . . you are me and I'm you and we are all one!" Winston wrote. "Thanks for being someone I could look up to on and off screen . . . your calm confidence was inspiring and exemplary. Thanks for sharing with me . . . you go ahead . . . you did your job and did it well! You will NEVER be forgotten. Your heroism is now legend. We'll carry the load and honor your legacy, the rest of the way! Bless King!"