Zelda Williams Shared Her Father's Acting Advice, and It's So Quintessentially Robin
As her own acting career gets underway, Zelda Williams is relying on the advice of her late father, Robin Williams. The 29-year-old actress recently spoke about Robin's words of wisdom in an interview with ET while promoting her upcoming movie Shrimp during the Tribeca TV Festival. "It was always, you know, be kind, work very hard," Zelda said.
Zelda also expressed a gripe about competing personalities in the industry, and how ego can often get in the way of a project. "I think the concept of ego has kind of taken over for a lot of people in our industry," she said. "Truthfully, you're not your audience so all that self-consciousness and all that — it gets in the way of you actually just being the best thing in whatever thing that you're doing."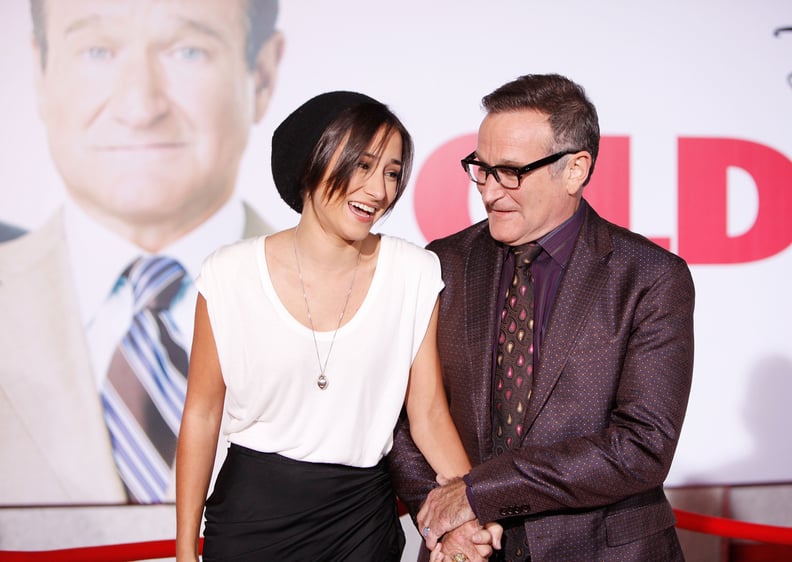 This year will mark the 30th anniversary of Dead Poets Society and the 20th anniversary of Patch Adams, both of which are revered by fans of Robin. Reflecting on the lasting influence of his roles, Zelda said, "I'm really happy. You know, I'm part of film [too] and you hope that the things you make make people happy for as long as they can."
Zelda recently paid tribute to Robin on what would have been his 67th birthday on July 21, 2018. "Thank you for loving him. Thank you for supporting him and his life's work. Thank you for missing him. I do too," she wrote in a touching post on Instagram.