How Many Kids Does Zooey Deschanel Have?
Zooey Deschanel's Kids Have Themed Middle Names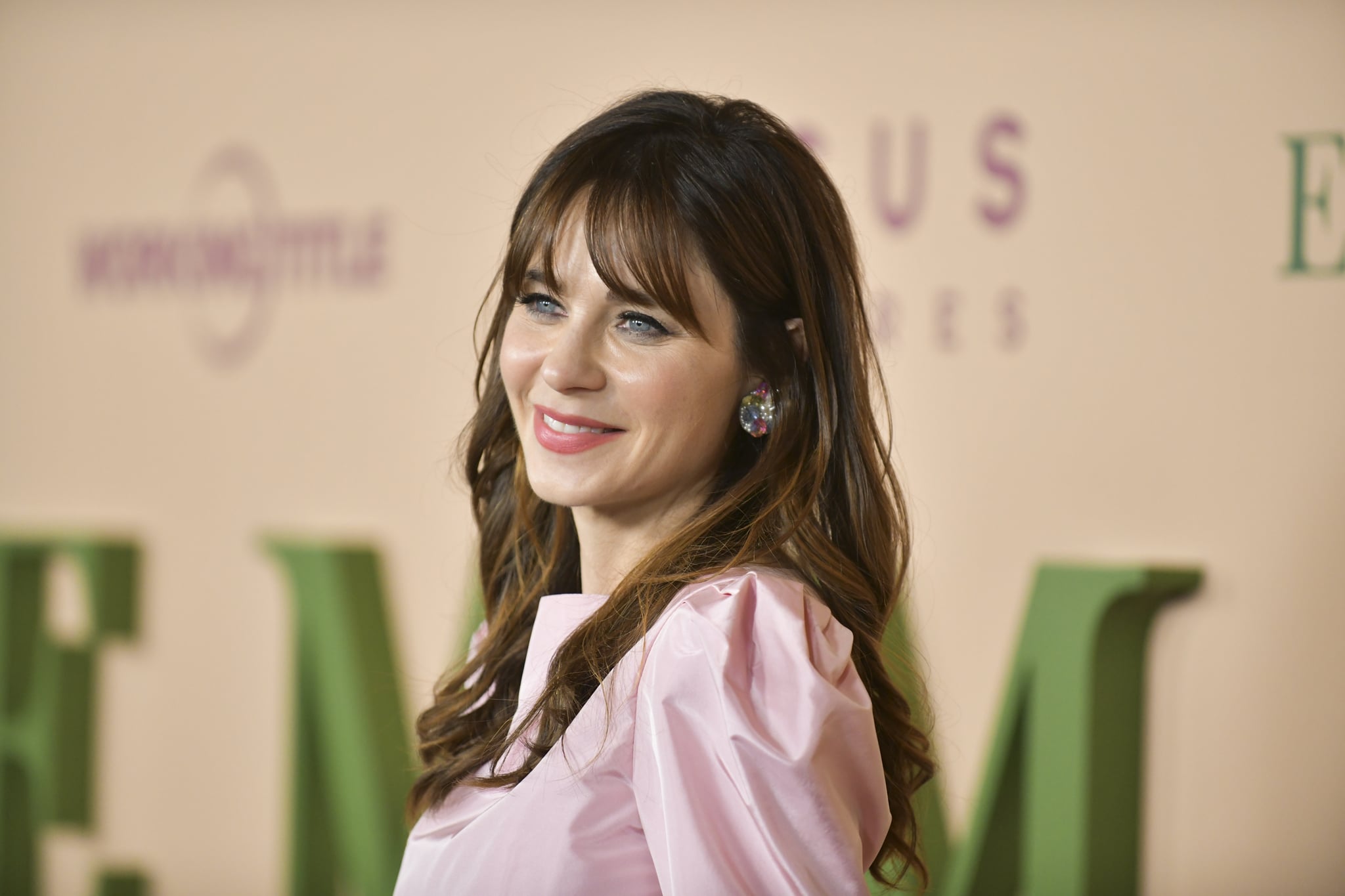 Zooey Deschanel almost never shares pictures of her daughter, Elsie, and her son, Charlie, and we can definitely understand why. Growing up in a famous family can't be easy, and it's clear that Deschanel is prioritizing her children's privacy and safety above any social media points gained by posting cute kid pics! Both of Deschanel's children are from her second marriage to film producer Jacob Pechenik; they were married from 2015 to 2020. Here's what we do know about their kids based on what they've chosen to share over the years.
Elsie Otter Pechenik
Born in July 2015, Elsie Otter Pechenik is the older of Deschanel and Pechenik's two children. In an interview with Today a few months after Elsie's birth, Deschanel elaborated on the unusual choice of name. "We just really liked the name Elsie and then we both love otters — they're very sweet and they're also smart. They use tools . . . they hold hands while they sleep, there's so many amazing things about otters. They're wonderful animals," she said. Since her birth, Elsie has pretty much been kept out of the spotlight as her parents don't really share images of her on social media. Her personality, though, is another story: like many parents, Deschanel seems to enjoy sharing adorable details about her daughter in interviews. In a 2019 People interview, for instance, Deschanel revealed that Elsie has already developed her own — sometimes stubborn — sense of fashion.
"She likes to put together outfits and she has very distinct opinions on what she will or will not wear. It's very sweet to see her say, 'I like this,' or, 'I don't like that,' and express herself in that way." The one thing Elsie apparently hates wearing? Outerwear! "She doesn't ever want to wear jackets. So that's hard in the rain and when it gets cold . . . she just will not wear a jacket. Or a sweater, she won't wear a sweater even."
Charlie Wolf Pechenik
Charlie Wolf Pechenik, born in May 2017, is Deschanel and Pechenik's younger child and only son. Charlie's parents kept up the naming trend, giving him a typical first name and an animal-themed middle name just like his big sister!
Not much is known about Charlie, although he was tangentially involved in a minor scandal that technically had nothing to do with him. In 2019, "The Hills" star Lauren Conrad named her newborn son Charlie Wolf, leading to accusations of copying Deschanel, since it's not exactly the most common name. Deschanel, for her part, chalked it up to coincidence.
"That was so weird, right? I don't think she knew it," Deschanel commented to Us Weekly, although she did add that Charlie Wolf "is a really specific name." Other than that blip, Charlie's young life has been pretty low-key, just like his sister's, and will presumably stay that way until he's old enough to decide if he wants a public persona for himself!