13 Reasons Why: Holy Sh*t, I Think Google Maps Caught Dylan Minnette in Front of Clay's House
I just uncovered a treasure that would make Indiana Jones himself envious. While researching an article about 13 Reasons Why was filmed in 2017, I googled the address for Clay's house — and what I saw almost made food literally fall out of my mouth. His face is blurred, but I'm 99 percent sure Dylan freakin' Minnette is posing in front of his character's house. Look at this beautiful fool: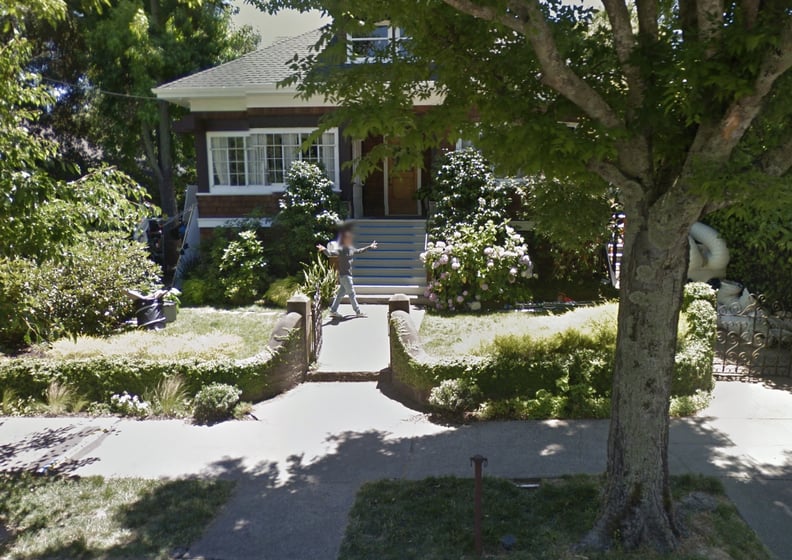 Not sure it's him? LOOK CLOSER.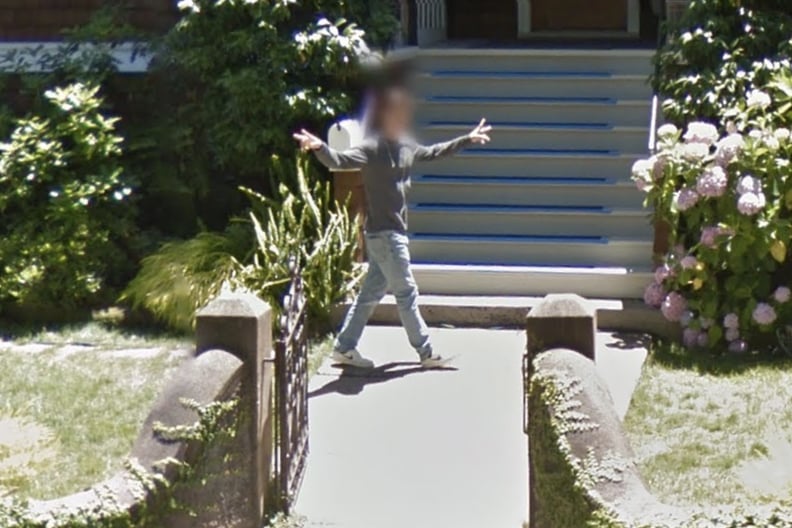 Hoodie: CHECK.
Jeans: CHECK.
Headphones: CHECK.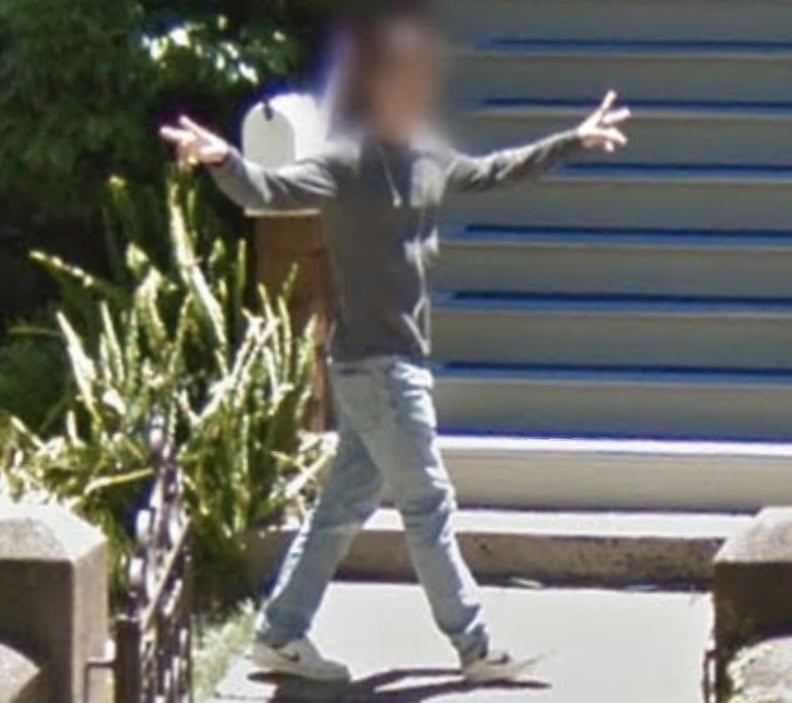 If you pan to the left, the whole production crew is there.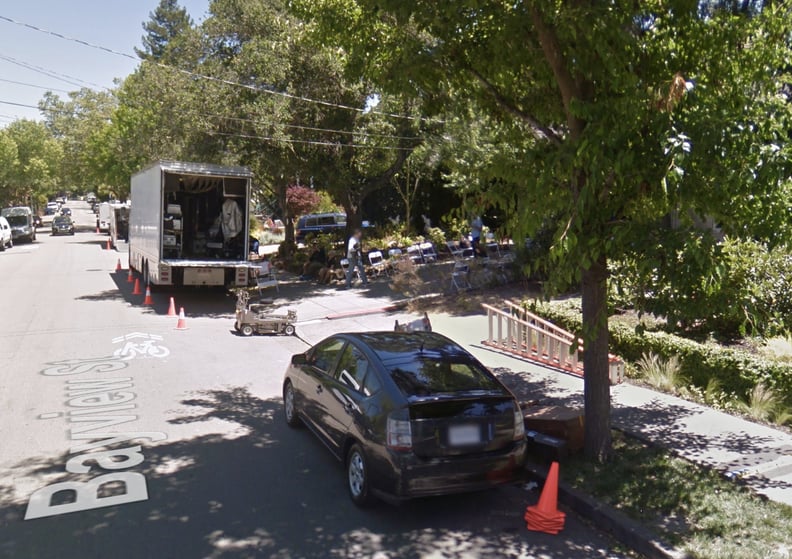 Pan to the right, and there's more.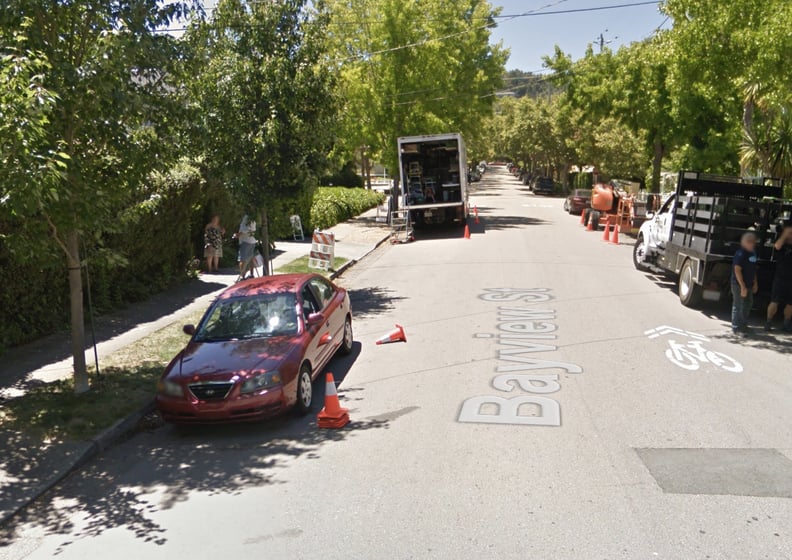 This is maybe the greatest thing I've ever witnessed. The only thing that gives me pause is that in this picture he's wearing Apple earbuds, but in the series, Clay uses over-the-ear headphones. Still, I'm living in the world where this is definitely Dylan Minnette.