American Horror Story Cult's Connection to Freak Show
This Week's American Horror Story: Cult Included a Subtle Freak Show Easter Egg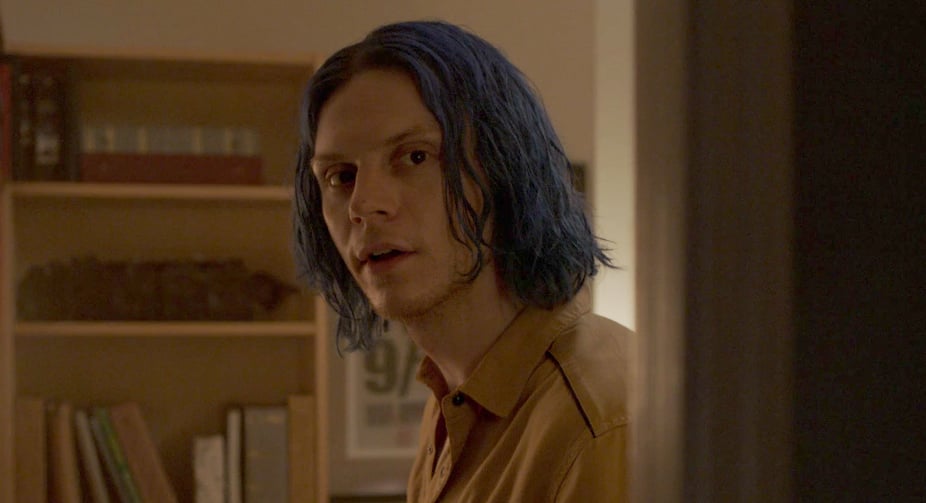 Image Source: FX
So much goes down in the eighth episode of American Horror Story: Cult that no one could blame you if you missed Ryan Murphy's latest sneaky Easter egg. In between those wild twists and one seriously disturbing threesome, "Winter of Our Discontent" features a very subtle nod to the Freak Show season.
As Kai sneaks into Detective Samuels' home, he walks by a boom box that's blasting metal music. Before the camera follows Kai's creepy journey into the house — where he spies on Samuels having a pretty awful hookup with a woman — here's a quick shot of the side table the speakers are on, which is also holding a few bottles of wine. Coincidentally, it looks like Samuels is (sorry, was) (too soon?) a fan of Cabernet. Specifically? Michael David Winery's Freakshow Cabernet.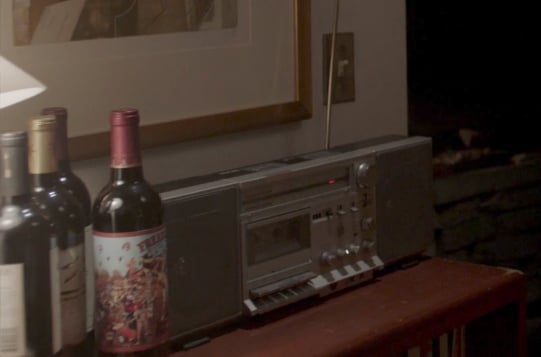 Image Source: FX
The red wine, which you can purchase in real life, is known for its outlandish packaging. A strong man lifts weights in front of a circus tent and an eclectic cast of characters on the label, which is a scene that could be straight out of American Horror Story's fourth season.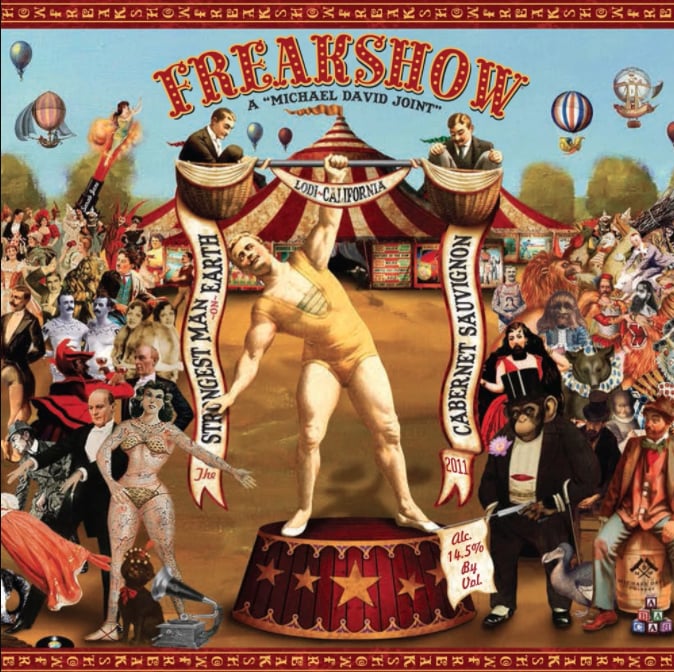 Image Source: Wine.com
Clearly Twisty the Clown isn't the only tie to Freak Show in Cult!