American Horror Story Season 7 News
What the Actual Hell Is Going On With American Horror Story Season 7?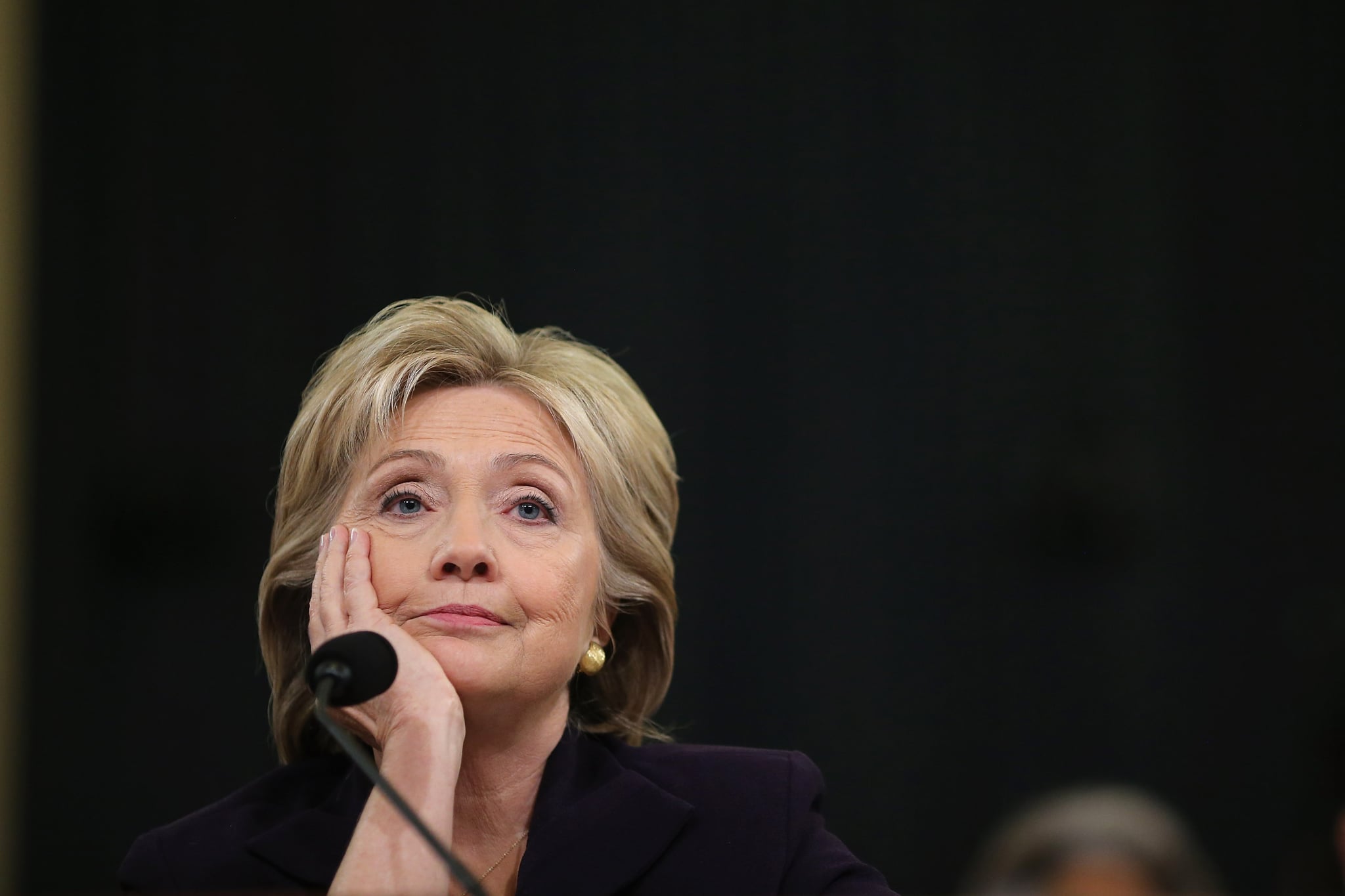 Sigh. Here we go again, friends. As we gear up for another season of American Horror Story, it's time — yet again — to sort through news about the upcoming theme. Unfortunately, we already know that when it comes to AHS news, it's not always factual. Season six introduced a whole slew of teasers, only for FX to reveal later that only a couple of them actually hinted at the new season. We still don't know which ones they were referring to. This time around, Ryan Murphy has proceeded to make a bold claim about season seven, only to take it back, then to restate his previous claim. So, uh, what's going on? Here's the timeline.
Ryan Murphy Says Season 7 Is About the 2016 Election
On Feb. 15, Murphy appeared on Watch What Happens Live! and revealed season seven's theme to host Andy Cohen: "I don't have a title, but the season that we begin shooting in June is going to be about the election that we just went through. I think that will be interesting for a lot of people." When asked if someone would play Donald Trump, Murphy slyly replied, "Maybe." Obviously, we immediately cast our dream version of this season.
Murphy Says He Didn't Mean It LITERALLY
On Feb. 24, Murphy appeared at the Publicists Guild Awards Luncheon and blamed an onslaught of martinis for divulging the election theme. "The themes of American Horror Story have always been allegories. You will not see [Donald] Trump and [Hillary] Clinton as characters on the show." Later in the show, he joked that, "Now as I look over at Sarah Paulson, I think of Kellyanne Conway. I don't know! I might be rewriting!" OK.
Murphy Claims That the Show Begins on Election Night
On March 2, E! News posted an interview with Murphy in which he dropped some very confusing comments. "I think people literally think Sarah Paulson is playing Hillary Clinton, and I wanted to clarify that that is not true. Horror Story is always about allegory, so the election is allegory. It's our jumping off point. It is about the election we just went through and what happened on that night and the fallout of that night, which to many people, from all sides of the camps is a horror story. And you know, that show is always so fun when it's about the zeitgeist and what we're doing now."
He went on to say that he has not cast Clinton and Trump: "No, not yet. We're halfway through the writing and not yet. But it's really, really fun. It starts on election night is all I'll say . . . It's very scary that night for many people. It's fun, you will like it. It's really a season that will have a lot of people interested and I think there's something for everybody in that season."
So, it does begin on election night, but the candidates have not "yet" been cast. While we had a handful of theories for the setting of season seven, it sounds like the election is going to play into the season more than we thought (at least, more than we thought after the second time Murphy talked about it). At this point, I'm leaning more toward the theory that season seven will take a microcosmic view of the election. Rather than focus on the candidates, perhaps it will zoom in on a family and show how they are affected by the outcome. This would allow for the show to begin on election night (like Murphy said) but not be directly about the politicians.