The Americans Season 2 Spoilers
3 Things We Know About The Americans Season 2
FX's hot drama series The Americans returns for season two on Feb. 26, and if season one had you talking, this season will give you even more to chew on. For one, expect the show-runners to push the envelope with the sex scenes right off the bat, and on a less salacious note, there will be more of a focus on the faux/real family headed up by the Russian double agents played by Keri Russell and Matthew Rhys. The cast and crew stopped by the Winter TCA to reveal a few tidbits about season two, so check them out below.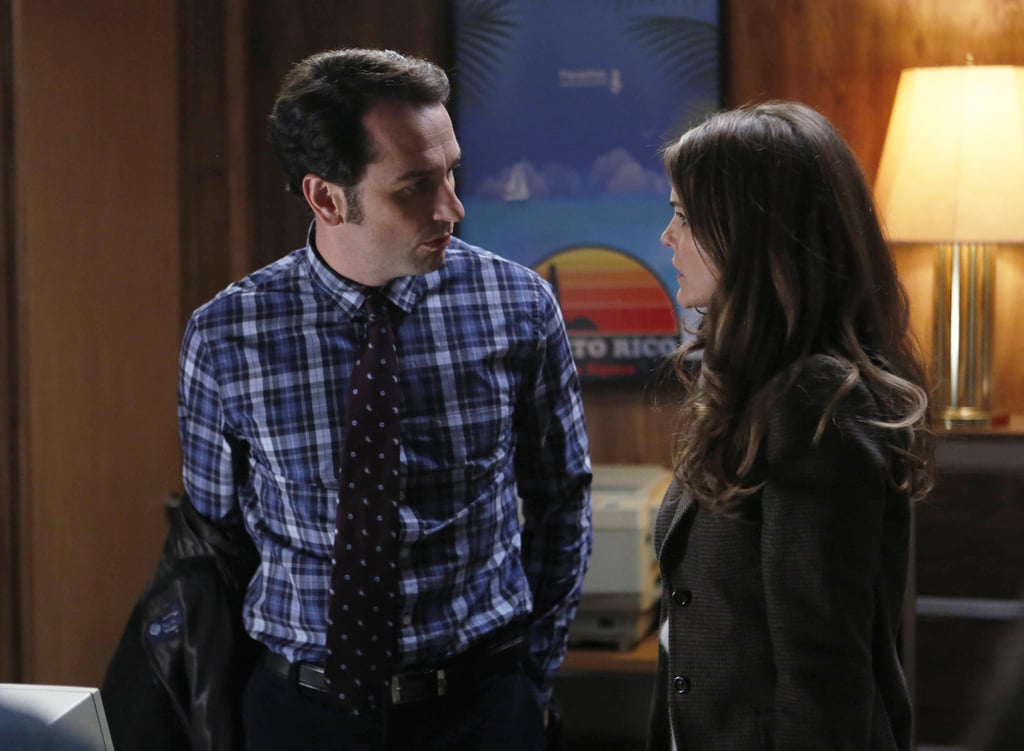 Season Two Opens With a Sex Act Not Often Seen on TV
Season one of The Americans has lots of racy scenes, but season two will top itself by opening with a sex act you don't often see on TV: 69. Executive producer Joel Fields explained why: "We wanted to depict the most powerful, shocking, and mildly humorous moment," and he added that network FX didn't complain or have any comments about the scene. Rhys was more than happy to joke about the scene, first piping up that "it was a tough day for me as well, you know!" and then cracking that "no children were harmed in the filming of that scene."
The Jennings Kids Will Be a Big Focus
Speaking of children, the season-two preview shows Elizabeth (Russell) and Phillip (Rhys) worrying about the safety of their children, Paige and Henry. The producers mentioned that since season one is about Elizabeth and Phillip's fake marriage giving way to a real relationship, "there's a sense that they're going to be more solid," according to producer Joe Weisberg. But now that that's out of the way, "we'll see how this family struggles," Weisberg added.
Margo Martindale Will Be Back
Despite Margo Martindale's commitment to the CBS sitcom We're the Millers, producer Fields assured us that her character Claudia will be back in several episodes of season two. When asked if they'd like her to be featured on a more regular basis, Fields replied, "It's hard to argue with Margo Martindale. We love her."