The Bachelor Winner 2018
Arie Luyendyk Jr. Hands Out His Final Rose on The Bachelor, but There's a Twist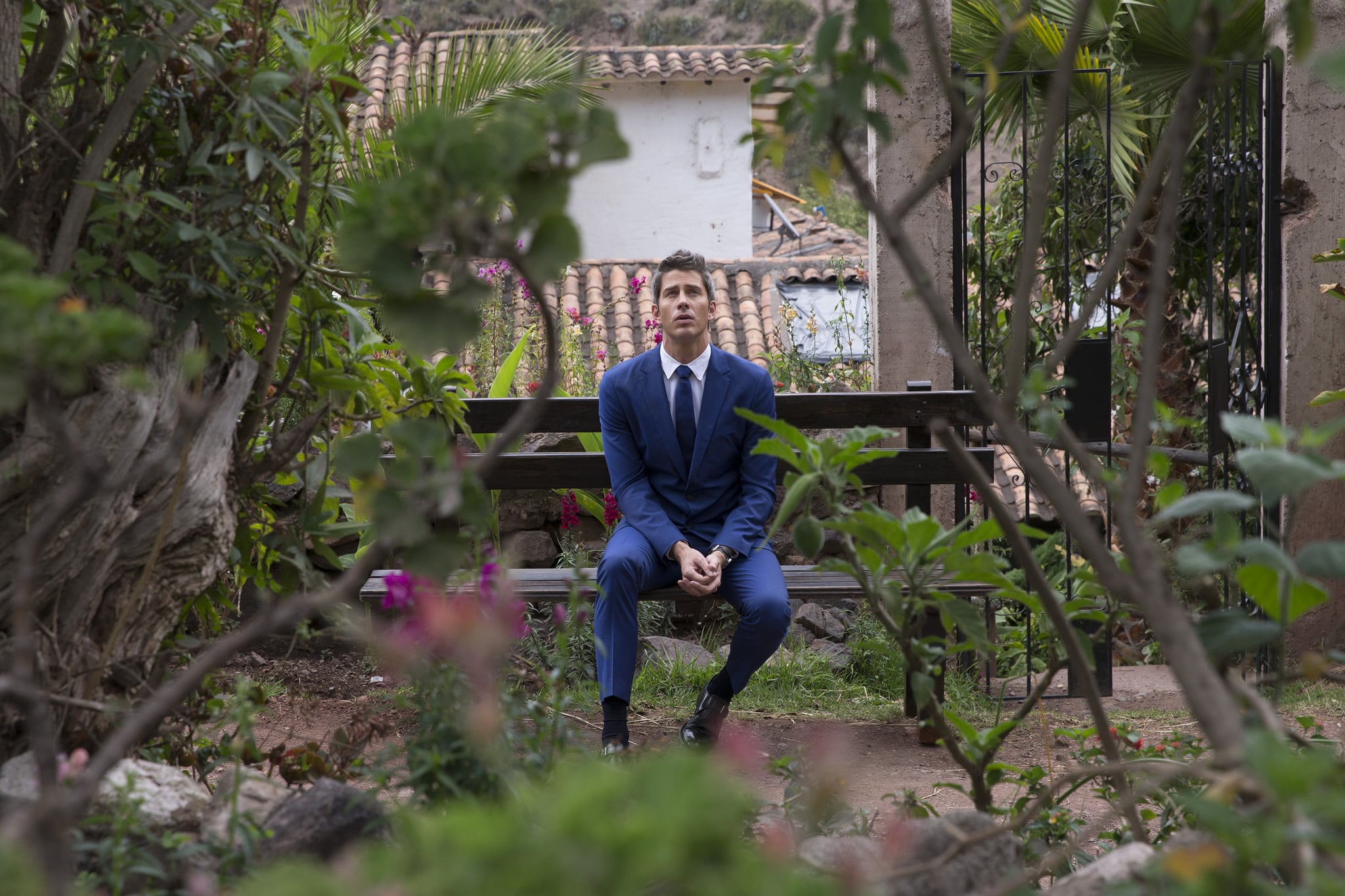 Well, we've finally reached the end, Bachelor Nation. After a three-hour season finale that seemed to go on for an eternity, The Bachelor's Arie Luyendyk Jr. handed out his last rose during the season 22 finale. Even though he fell for both girls this season, he ends up sending a heartbroken Lauren B. home and proposing to Becca. While the couple looked like they were about to ride off into the sunset after the proposal, that wasn't exactly the case.

During a pretaped recording, Arie admits that he is having doubts about his relationship with Becca. Even though he loves her, he is still thinking about Lauren . . . a lot. So much so that he tells Chris Harrison that he has decided to call off his engagement with Becca in hopes of reconciling with Lauren. Seriously, it's Jason Mesnick all over again.
As if that wasn't awful enough, The Bachelor decided it would be a great idea to have Becca and Arie's breakup recorded for all of America to see. In raw, unedited footage, we see every single awkward moment unfold as Arie tells his fiancée he wants to be with someone else. For once, Chris Harrison wasn't kidding when he said this would be one of the most emotional moments in Bachelor history.
The drama continues on Tuesday night, when The Bachelor returns for part two of the finale. Yes, Arie, Becca, and Lauren will come face to face during the "After the Final Rose" special.