Batman Movies Returning to Theaters May 2019
Holy Quadruple Feature! 4 Classic Batman Films Are Coming Back to Theaters This May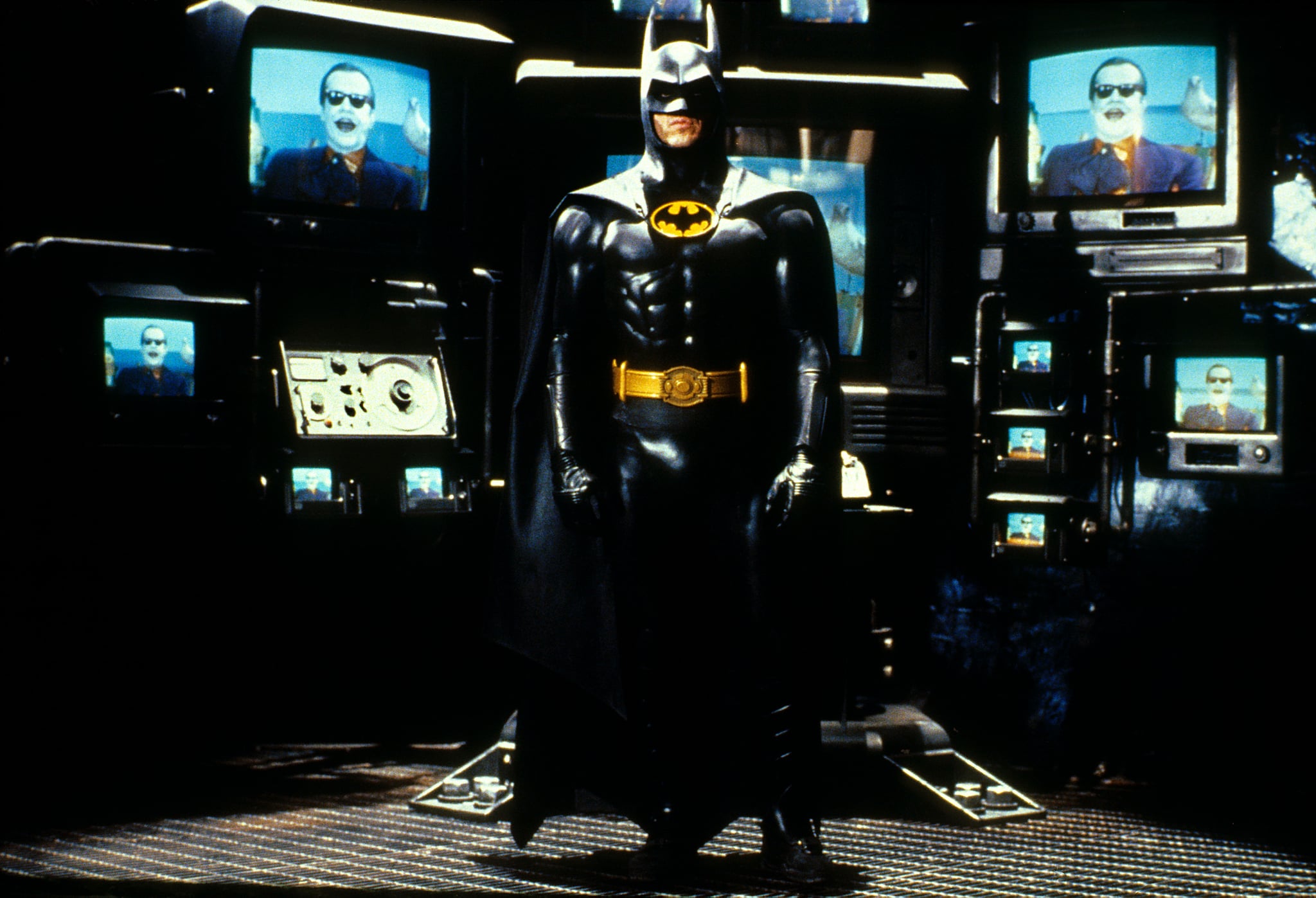 Calling all classic Bat fans — this is your time! In honor of the 80th birthday of the man who is vengeance, who is the night, who is the g*ddamn Batman, Warner Bros. and Fathom have decided to mark the special occasion with a DC cinematic extravaganza. Beginning on May 4, four iconic Batman movies will return to the big screen for one day each, starting with Tim Burton's 1989 Batman starring Michael Keaton and Jack Nicholson.
On May 6, fans will be able to watch the sequel, Batman Returns, which stars Michael Keaton as the titular hero, Michelle Pfeiffer as the sultry Catwoman, and Danny DeVito as the diabolical Penguin (a role that was truly meant for him). On May 12, Val Kilmer takes over the cowl of the Caped Crusader in Batman Forever, along with his trusty new sidekick Robin (Chris O'Donnell), going head to head with Jim Carrey as the Riddler and Tommy Lee Jones's Two-Face. And last but not least, May 14 will cap off the celebration with showings of Batman & Robin, the fourth installment of the Batman Saga that features George Clooney and Chris O'Donnell as the titular characters and is still the only live-action film appearance of Batgirl (played by Alicia Silverstone) to date!
Whew. That's a lot for one Batman fan to take in, but it's totally worth it. Relive the days of Carrey's twisted Riddler laugh, Nicholson's iconic Joker depiction, and the unforgettable nipple suit Clooney puts on! You can score tickets for the nostalgic experience on the Fathom Events website, so mark your calendars, and grab your batarangs. We're going to Gotham!