Battle of the Sexes Movie True Story
Why the Battle of the Sexes Was a Big Deal in More Ways Than One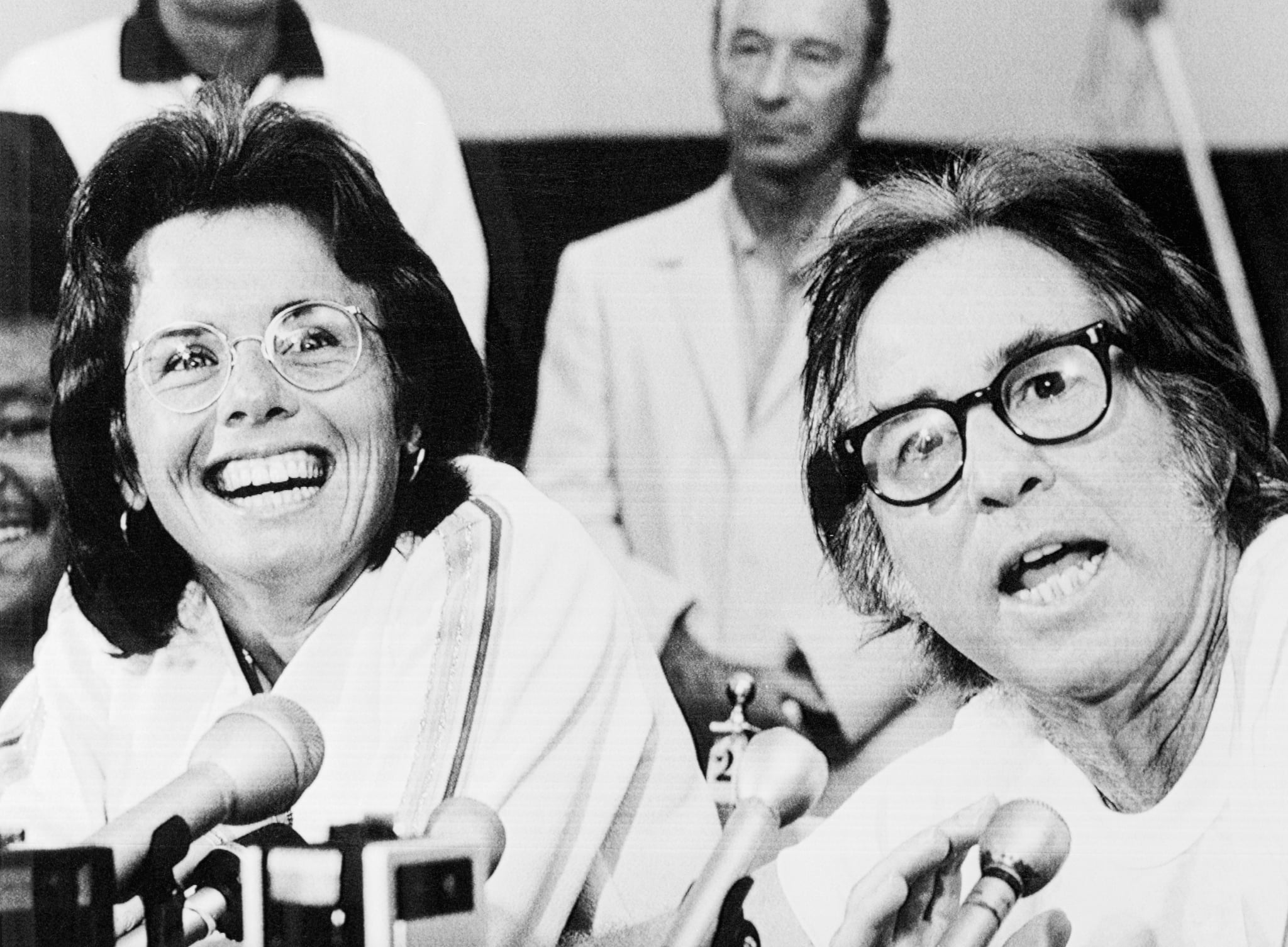 File the Battle of the Sexes backstory under "you can't make this sh*t up." Starring Emma Stone and Steve Carell, the movie, which came out Sept. 22, tells the true story of the 1973 tennis match between Billie Jean King and Bobby Riggs — a national spectacle dubbed "the Battle of the Sexes" — that took place 44 years ago.
As a feminist and a tennis player who was raised by a feminist tennis player, I have always been fascinated with this piece of history, and the wild story definitely deserved to be made into a movie. The match was significant not only because — spoiler alert — King demolished Riggs as 90 million people watched on TV, but it also transformed women's tennis and women's sports in general.
The Impetus
Riggs, a 55-year-old former Wimbledon champion who had been off the circuit for years, put the entire event in motion. He was a proud male chauvinist who asserted that he could still beat any woman tennis player and that women belonged "in the bedroom and the kitchen."
I asked my mom what she remembered about Riggs and that moment in history. "He was just an assh*le," she said. "He did win some major tournaments back in his day, but he had a reputation for being a hustler. His time was definitely over by the time he did all that."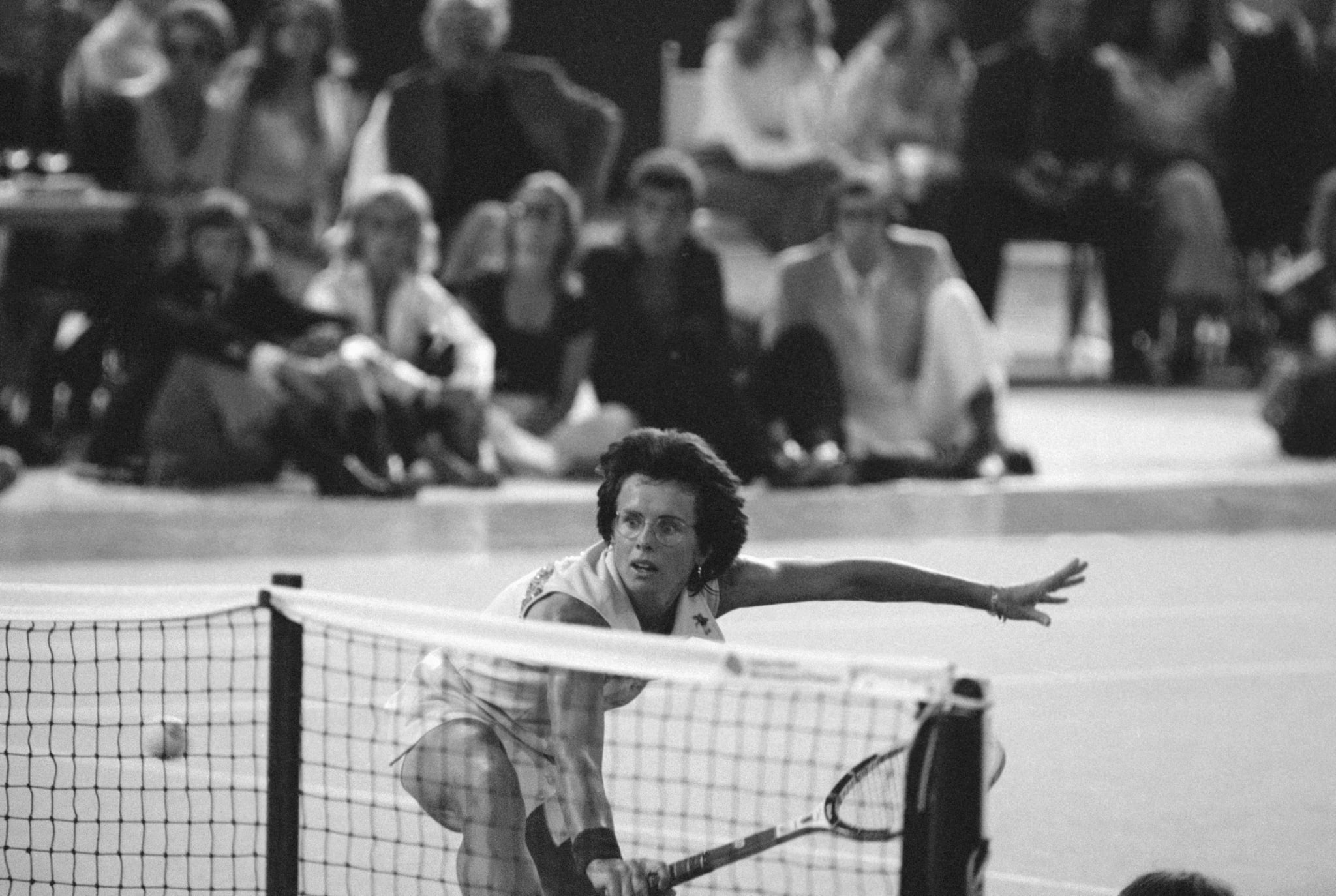 At the same time, women's professional tennis was still a burgeoning sport and fighting to be taken seriously. Feminism wasn't yet mainstream: a woman beating a man at tennis would be a huge step toward negating the idea that women were the weaker sex. Riggs initially challenged Wimbledon champ Billie Jean King, who was 29 at the time, but she turned him down. As King told NPR in 2008: "we had just started women's professional tennis, and it was a very difficult time for us. . . . Bobby kept saying, Play me, play me, and I said, Bobby, we're so busy, I'm so busy, I don't have time."
Instead, No. 1 women's tennis player Margaret Court accepted Riggs's challenge and lost brutally. As King told NPR, "he beat her like 6-2, 6-1. I mean, it was just annihilation, basically." When she heard how badly Riggs had beat Court, King thought, "well, I have to play him now."
The Match
Held in the Houston Astrodome, the match drew 30,000 spectators, including a number of celebrities. The Battle of the Sexes was basically the opposite of the refined Wimbledon tournament. King was carried out on an Egyptian "litter" — basically a throne — by the Rice University men's track team. She wore a tennis dress with a splash of sequins designed by Ted Tinling, a famous tennis-apparel designer. (The dress now rests in the collections of the Smithsonian's National Museum of American History.) Riggs wore a red and yellow shirt that said Sugar Daddy and arrived on a rickshaw surrounded by an entourage of women he called his "bosom buddies." At stake was a $100,000 prize.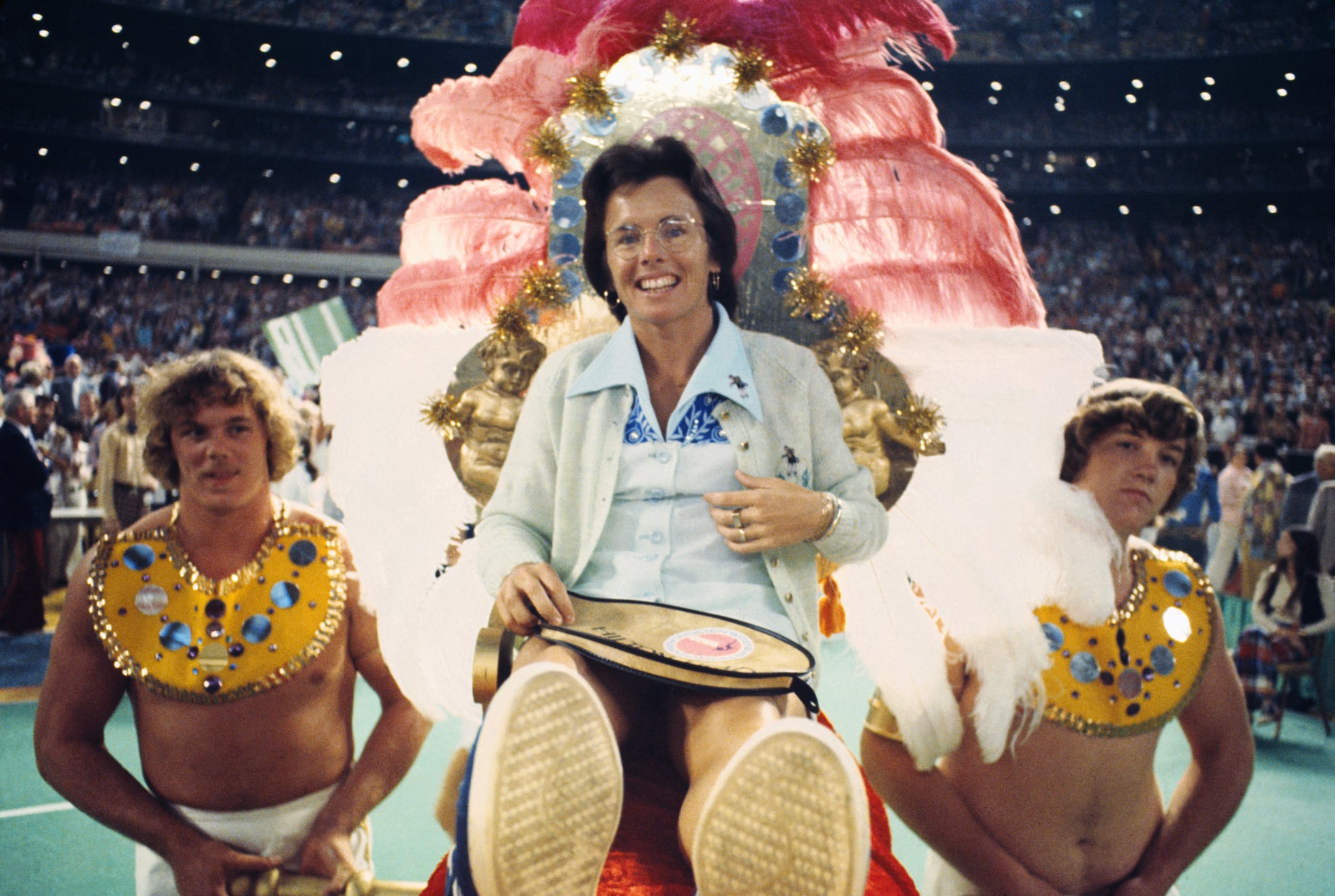 Billie Jean King kicked Riggs's ass, with a final score of 6-4, 6-3, 6-3. Riggs was wrong, and King scored a victory for womankind. Riggs conceded gracefully, admitting that King had "played too well," plain and simple. The women's pro had prepped intensely, checking out the venue ahead of time and crafting a strategy to "run him into the ground" and win the first set. King and Riggs eventually became friends, and Riggs stayed out of the limelight until his death in 1995.
Some sources later speculated that Riggs — who had a gambling problem — had purposefully thrown the match. But King called those allegations "ridiculous." My mom also finds that theory hard to believe: "I cannot believe, as cocky as he was, that he would have let her win."
The Legacy
King's victory had a lasting impact on women's tennis. In 1973, the same year as the Battle of the Sexes, King founded the Women's Tennis Association (WTA), and for the first time in history, the US Open began offering equal prize money to male and female winners. By 2007, all Grand Slam tournaments had followed suit, thanks to the continued fight by King and other female players. The event also made King into a true sports superstar; she signed endorsement deals with Adidas, Wilson, Colgate, and more brands.
King came out as gay in 1981 and retired from tennis in 1983, after winning 12 major titles. She was also something of a visionary when it came to women's sports and women's rights: she helped start a players' union and an advocacy group for female athletes. President Obama awarded her the Presidential Medal of Freedom in 2009, and at the 2014 Winter Olympics in Sochi, she was one of two openly gay delegates representing the US at the opening ceremony in what was widely regarded as "a clear message to Russia about its treatment of gay and lesbian citizens."
Image Source: Getty Images/ Bettmann / Contributor