Best Lonely Island Videos
10 Reasons The Lonely Island Will Make an Incredible Movie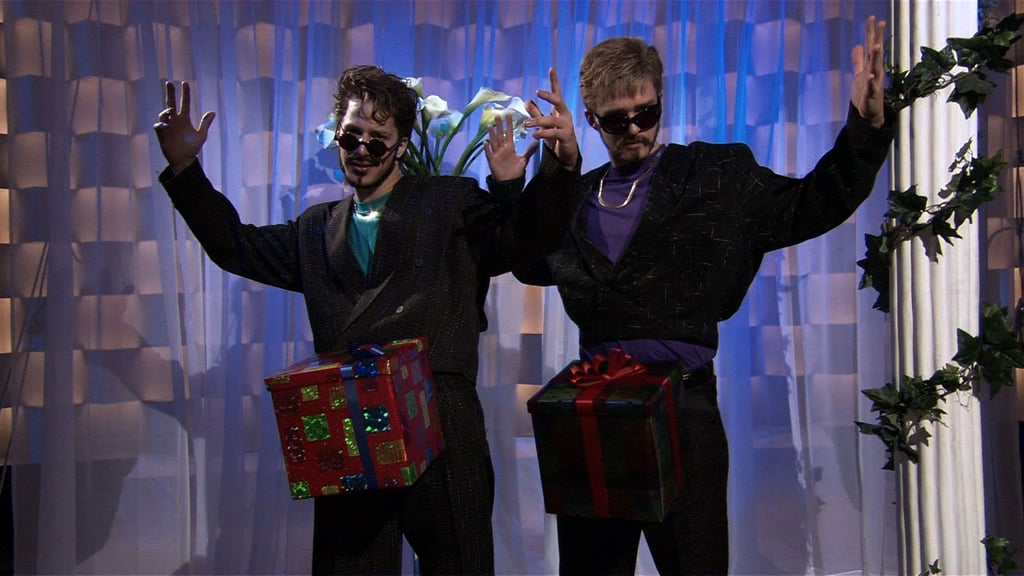 When we found out this week that comedy troupe The Lonely Island would be making a movie, we thought, of course. The group rose to fame as the purveyors of Saturday Night Live's digital shorts, which have gotten people talking (and rewatching) since the first one premiered in 2005. Sure, some are better than others, but when a Lonely Island digital short was good, it usually became a pop culture phenomenon. Though there's not a lot known about the movie that Andy Samberg, Akiva Schaffer, and Jorma Taccone will make, we know it will be awesome. Here's our proof: the 10 best, most memorable Lonely Island videos, from the original songs you still love to the so-silly-they're-genius skits.
1. "D*ck in a Box"
2. "Lazy Sunday"
3. "I'm on a Boat" featuring T-Pain
4. Natalie's Rap
5. "The Shooting AKA Dear Sister"
6. "Like a Boss"
The Lonely Island like a boss from lewroll21 on Vimeo.
7. "Iran So Far" featuring Adam Levine
8. "Laser Cats"
9. "I Just Had Sex" featuring Akon
10. "3 Way (The Golden Rule)" featuring
Lady Gaga