Camilla Luddington Shadow of the Tomb Raider Interview 2018
How Camilla Luddington's Role on Grey's Anatomy Inspired Her Tomb Raider Character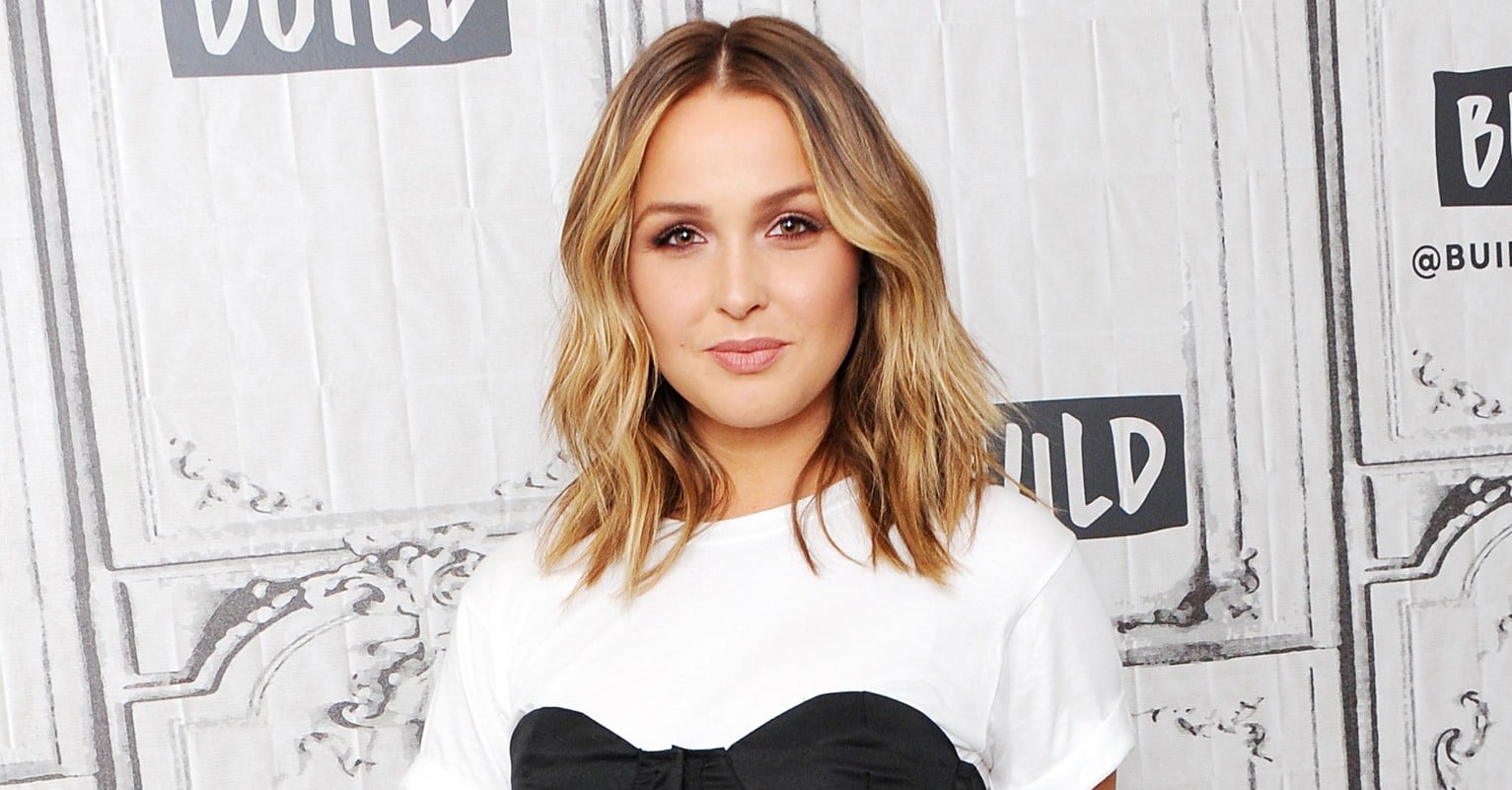 Image Source: Getty / Desiree Navarro
Shadow of the Tomb Raider marks Camilla Luddington's third time voicing the iconic character, and this time, we might just be getting the most realistic iteration yet. The game, which hits stores on Sept. 14, takes place a couple of months after the events of Rise of the Tomb Raider and has Lara Croft fighting her way through Mesoamerica and South America. But the remarkable thing about this installment is not that the fate of the world is at stake. This time, we're diving deeper into the psyche of Lara herself — we're seeing her grief, second thoughts, and doubts manifest on screen.
Ahead of the newest game's release, I sat down with Camilla to discuss her work as Lara. It turns out, the Grey's Anatomy actress has taken quite a bit of inspiration from the character. Lara Croft's specific brand of badassery has all kinds of real-life applications, from gym motivation to making big life decisions. Check out what Camilla had to say — there's even a connection to her Grey's character, Jo Wilson!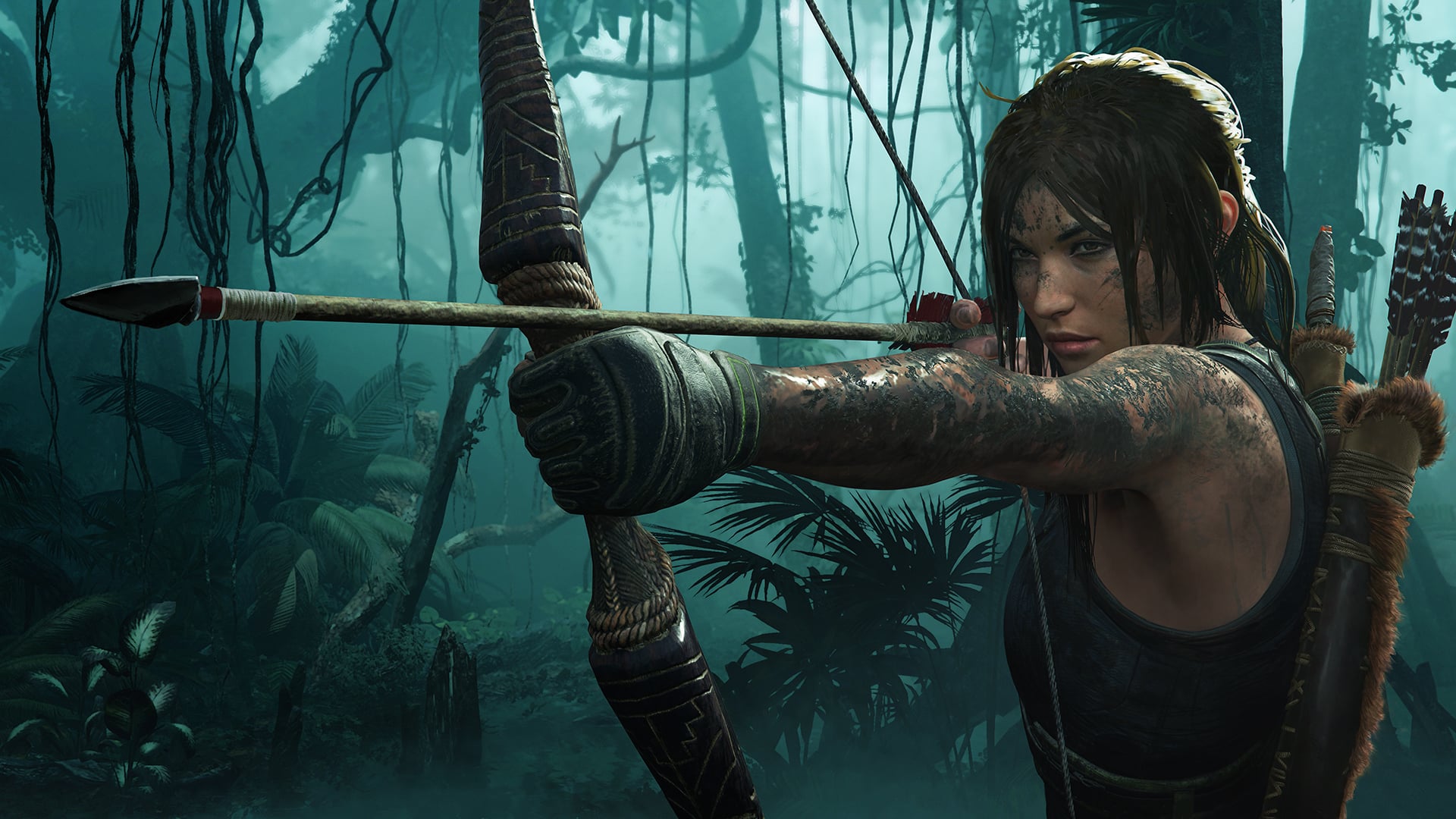 Image Source: Square Enix
POPSUGAR: What has it been like slipping into such an iconic character?
Camilla Luddington: So, back in 2010 — it was a long time ago — I got the call for the first game. And I remember it because I had gone in for an audition, and they didn't tell me that it was Tomb Raider or Lara Croft. The game had a code name, "Cryptids," and the character was Sarah. So when I got the call that I had gotten Tomb Raider, I literally screamed. I was so excited, because growing up, she was really the only iconic female lead in a video game that I knew of. So, I just remember thinking it was such an honor that I got to jump in the boots of Lara Croft and put my own spin on it and be part of the reboot.
PS: And going into it, what was that spin you wanted to put on her?
CL: Well, I think what was so exciting is that the initial conversation, which I believe that you can kind of see came to fruition with all three games, is that they wanted to make her much more realistic. And they wanted her to experience self-doubt, and loss, and all those things. And so she was a much more complicated character, I felt. And that, as an actress, I think is really revealing.
PS: I mean, I was even just seeing in the trailer for this one, there's a lot of tenderness and uncertainty in her character. Has this experience been different from the previous two?
CL: I think the stakes are higher, because the entire world is at risk. I think because of that, emotionally and physically, she's kind of pushed to her limit. And also, in this game, something I really enjoyed was her relationship with Joanna really grows. She sort of ends up being her Jiminy Cricket and telling her that she needs to look in the mirror and sort of see the damage she's causing and those moments are very intimate. And they're probably some of the most intimate moments we have in the game.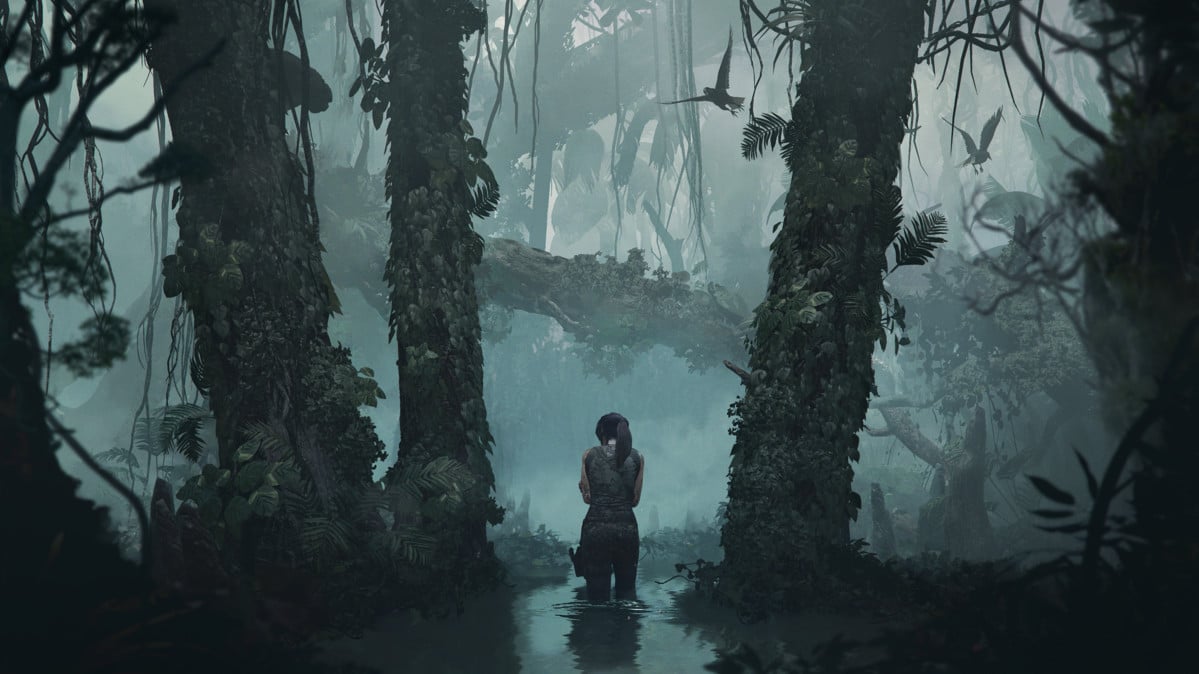 Image Source: Square Enix
PS: Do you think your work as Lara has influenced your other work, or even your real-life attitude in any sort of way?
CL: Yeah. I mean, I think that she's such a badass that — this probably sounds ridiculous, but when I'm working out, I literally think, "You're Tomb Raider. [laughs] You're Lara Croft." You know? "You can do another sit-up." . . . I'm like, "Come on. You're Lara Croft." So, yeah, there are moments where it kind of spills into my life.
PS: Are there ways Lara has crept into your other roles? Like even on Grey's Anatomy?
CL: That's so interesting. Yeah, on my days off on Grey's, I go in and shoot Tomb Raider, so there is literally a back-and-forth that does happen. It was interesting to me that there's a lot of Jo — Jo didn't grow up with her parents, so there's a lot of question about a lot of pain in her past, and not having that stability of what it is to have parents around her. And, of course, Lara deals with the pain, and mourning, and loss of her own parents. And so there is a similarity of them both being survivors in their own world, even if they're completely different worlds. And they both have a lot of drive. And so, yeah, there are some similarities in the characters.
PS: And what about when you're done? Do you have moments while acting that inspire you in real life?
CL: It's so funny because, at the end of the game, Lara makes a decision. And for me, personally, in my own life, it was a decision I had to ask myself: "If I was in this position, what would I do?" And I think that's what made this scene extremely challenging for me, too. Because I have sort of a similar past to Lara in that I lost a parent when I was younger. And it was an "aha" moment in a way for me, because I'd never thought if I was really in this position, what would I do? And it was interesting to question myself.