Carrie Fisher Interviews Daisy Ridley
Carrie Fisher Has Some Strong Words For Her Star Wars Slave Girl Outfit
The usual holidays are not the only things we are celebrating in December — on Dec. 18, we have a new day to rejoice, because it's the day Star Wars: Episode VII — The Force Awakens opens in theaters. The movie boasts a cast that has new faces along with original cast members, like Carrie Fisher, and in November's issue of Interview magazine, Fisher interviews Daisy Ridley, who plays Rey in the new movie. From one strong female lead to another, the two actresses chatted about the film franchise, the rabid Star Wars fanbase, and most interestingly, Fisher's gold bikini she had to wear as a slave girl as Princess Leia. Here are some of the best quotes from the interview: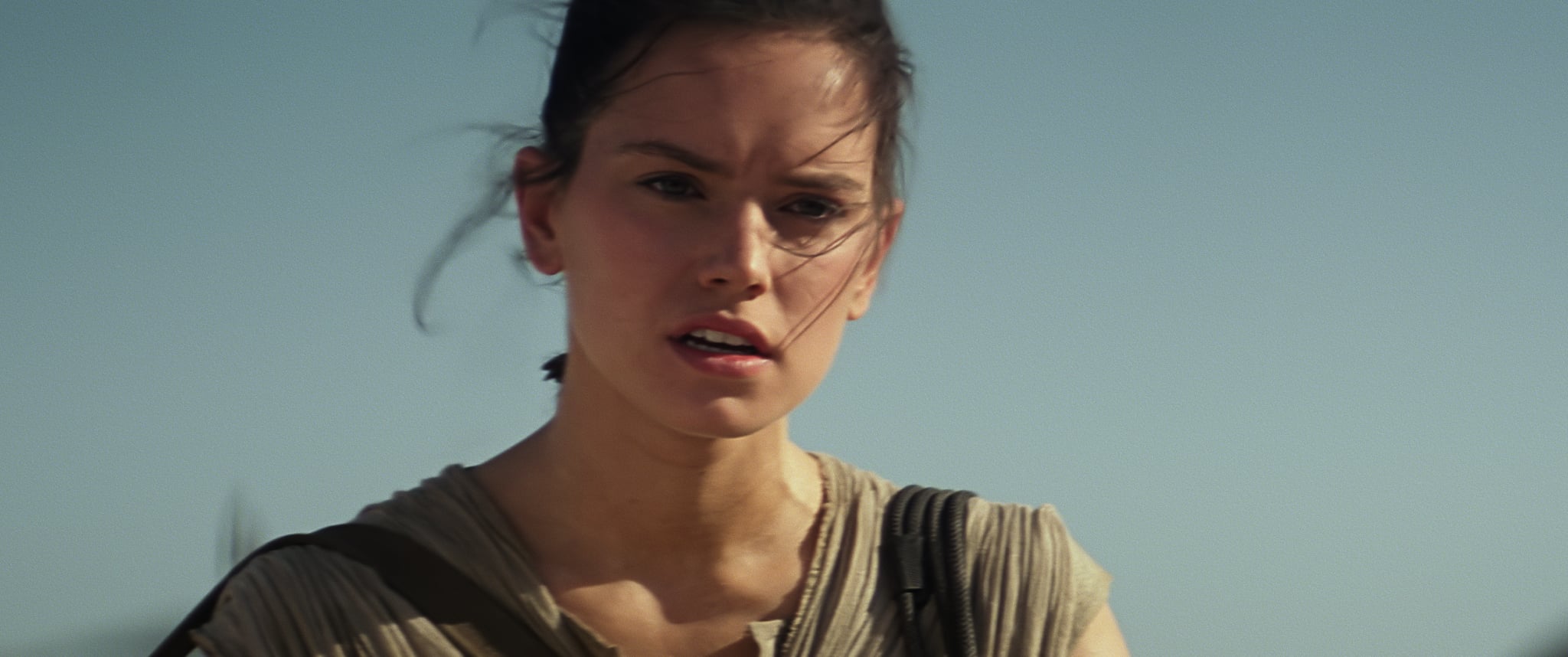 On Ridley's Star Wars Crushes
Daisy Ridley: People have been asking me about crushes out of the original film, and I say you every time. They were like, "Is there anyone you particularly look up to?" And I'm like, "Well, Carrie, obviously."
Carrie Fisher: That's good. You didn't like Mark [Hamill] or Harrison [Ford]? This is the only time we'd ever have this conversation.
DR: Of course, I like them both! But you're a kick-ass woman.
On Being Star Wars Sex Symbols
CF: Oh, you're going to have people have fantasies about you! That will make you uncomfortable, I'm guessing.
DR: Yeah, a bit.
CF: Have you been asked that?
DR: No, they always talk about how you're a sex symbol, and how do I feel about that. [Fisher sighs] I'm not a sex symbol! [Laughs]
CF: Listen! I am not a sex symbol, so that's an opinion of someone. I don't share that.
DR: I don't think that's the right—
CF: Word for it? Well, you should fight for your outfit. Don't be a slave like I was.
DR: All right, I'll fight.
CF: You keep fighting against that slave outfit.
DR: I will.


CF: I'm looking forward to your space kiss.
DR: My space kiss?
CF: You're going to have to have one. Every girl does.
On the Rabid Nature of Star Wars Fans
DR: I mean, I don't know what's to come. They also ask if you guys gave us any advice. You didn't. Except for—
CF: Wait a minute! You said I didn't? You f*cker! We were at that first party, that horrifying thing that I was always late to ...
DR: And you talked about stalkers?
CF: I said, "fans." I didn't just say "stalkers"! Fans are awesome.
DR: Oh, yeah. I have talked about that.
CF: The fan thing is amazing! It's quite a spectrum. What else did I say?
DR: I remember you saying that when you take pictures with people, you can feel their heart racing, and it humanizes them.