The Chilling Adventures of Sabrina Show Details
What We Already Know About Netflix's Chilling Adventures of Sabrina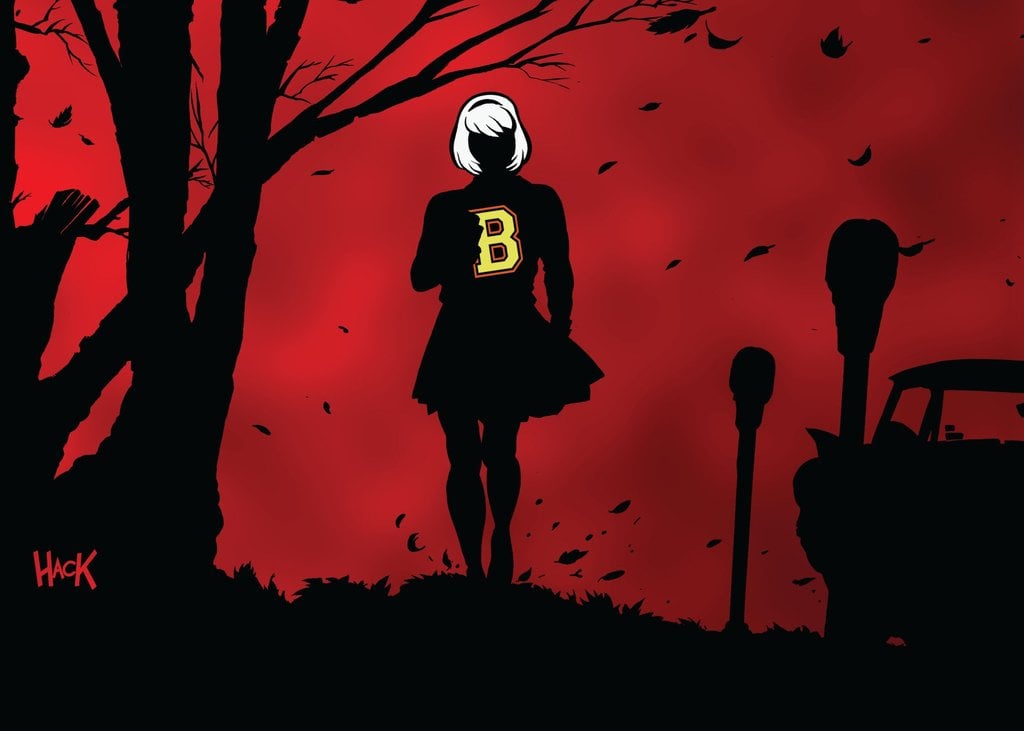 Netflix's Sabrina the Teenage Witch reboot is slowly but surely coming together! After casting Kiernan Shipka as the title character earlier this year, the series now has an official title: Chilling Adventures of Sabrina. And that's not all! The show's executive producer Roberto Aguirre-Sacas recently gave us an official glimpse of Shipka in character. Are you excited or what? Get all the details about the spooky new series below.
1. The Cast
Along with Shipka as Sabrina Spellman, the series will star Ross Lynch as Harvey Kinkle, Lucy Davis as Hilda Spellman, and Miranda Otto as Zelda Spellman.

2. The Production Team
Riverdale showrunner Roberto Aguirre-Sacasa, who is also Archie Comics' chief creative officer, is writing the adaptation. He'll executive produce alongside Greg Berlanti, Sarah Schechter, Jon Goldwater, and Lee Toland Krieger, who will direct the pilot. The show will still be a product of Warner Bros. Television-based Berlanti Productions.
3. The First Look at Sabrina
While the cast has been busy filming in Vancouver, Aguirre-Sacasa recently shared an official glimpse of Shipka on set.
It's official! "Chilling Adventures of Sabrina" is our title! Something wicked this way comes…@kiernanshipka #incredible #netflixsabrina pic.twitter.com/OUdF9xMM0N

— RobertoAguirreSacasa (@WriterRAS) May 2, 2018
4. The Episode Count
Netflix granted a two-season, 20-episode, straight-to-series order for the Sabrina spinoff (aka two 10-episode seasons). Filming will reportedly begin in February and go through June for season one, and then continue into October for the remaining episodes. That means we can probably expect the show to arrive in late 2018 or early 2019!
5. What It's About
The series is being described as "a dark coming-of-age tale that traffics in horror, the occult, and witchcraft." So, basically, American Horror Story: Coven-lite? According to The Hollywood Reporter, it is supposed to be a cross between Rosemary's Baby and The Exorcist, and will see Sabrina "wrestling to reconcile her dual nature as a half-witch, half-mortal while fighting the evil forces that threaten her, her family and the daylight world humans inhabit."