The Cloverfield Paradox Review
The Cloverfield Franchise Has Lost Sight of What Made It Great in the First Place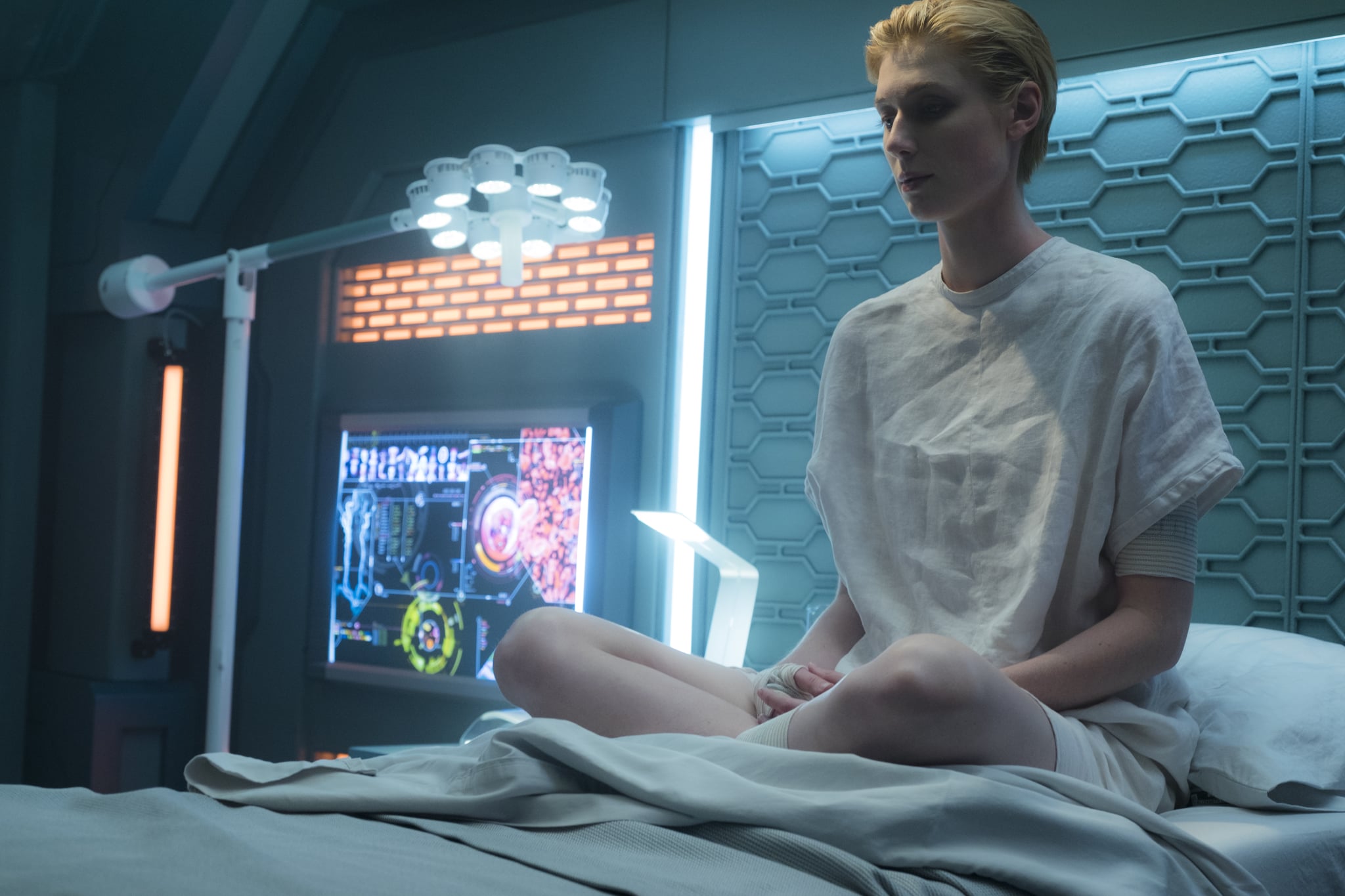 On Super Bowl Sunday, Netflix surprised us all by announcing The Cloverfield Paradox (aka the third Cloverfield film), and then releasing it mere hours later. No marketing, no fuss, no far-off premiere date. Just like the horrifying monster that appeared in NYC in 2008, The Cloverfield Paradox was suddenly here. Thus, fans of the franchise were plunged into a new world.
In the newest film, we travel far away from Earth to an orbiting international space station. With a star-studded cast including Gugu Mbatha-Raw, Daniel Brühl, David Oyelowo, Chris O'Dowd, and more, we watch as this group of brilliant astronauts tries to save the Earth from a power crisis that may threaten the human race's very existence. Wondering how the film compares to the first two? Here's the bottom line: The Cloverfield Paradox does not feel like a Cloverfield film. In fact, it feels like the Cloverfield namesake was tacked on as an afterthought, and perhaps as a last-ditch effort to draw in viewers. So, if you consider the film in its own right, outside of the franchise, you have a confused and aimless mess.
The first thing that ultimately serves as a detriment to the film is the unnecessarily large cast of characters. I found it hard to keep track of the myriad and not-so-simple last names in the short time frame, especially since no single individual claims enough space to make the audience care about them. In fact, less than 12 hours after watching, I'm looking at the IMDB page to refresh myself on the list of characters.
We sense a romance between the two physicists, Tam (Ziyi Zhang) and Schmidt (Brühl), but it's a fleeting moment that never gets a follow up. We don't get any backstory on Kiel (Oyelowo), Mundy (O'Dowd), or Monk (John Ortiz). Perhaps the only character we feel slightly connected to is Hamilton (Mbatha-Raw), but even her character's background is rather sparse. We meet her family, but I still wasn't that invested in her great deliberations throughout the course of the film. Instead of giving us a core group of characters to really root for, we meet a total of eight space station inhabitants who barely make an impression.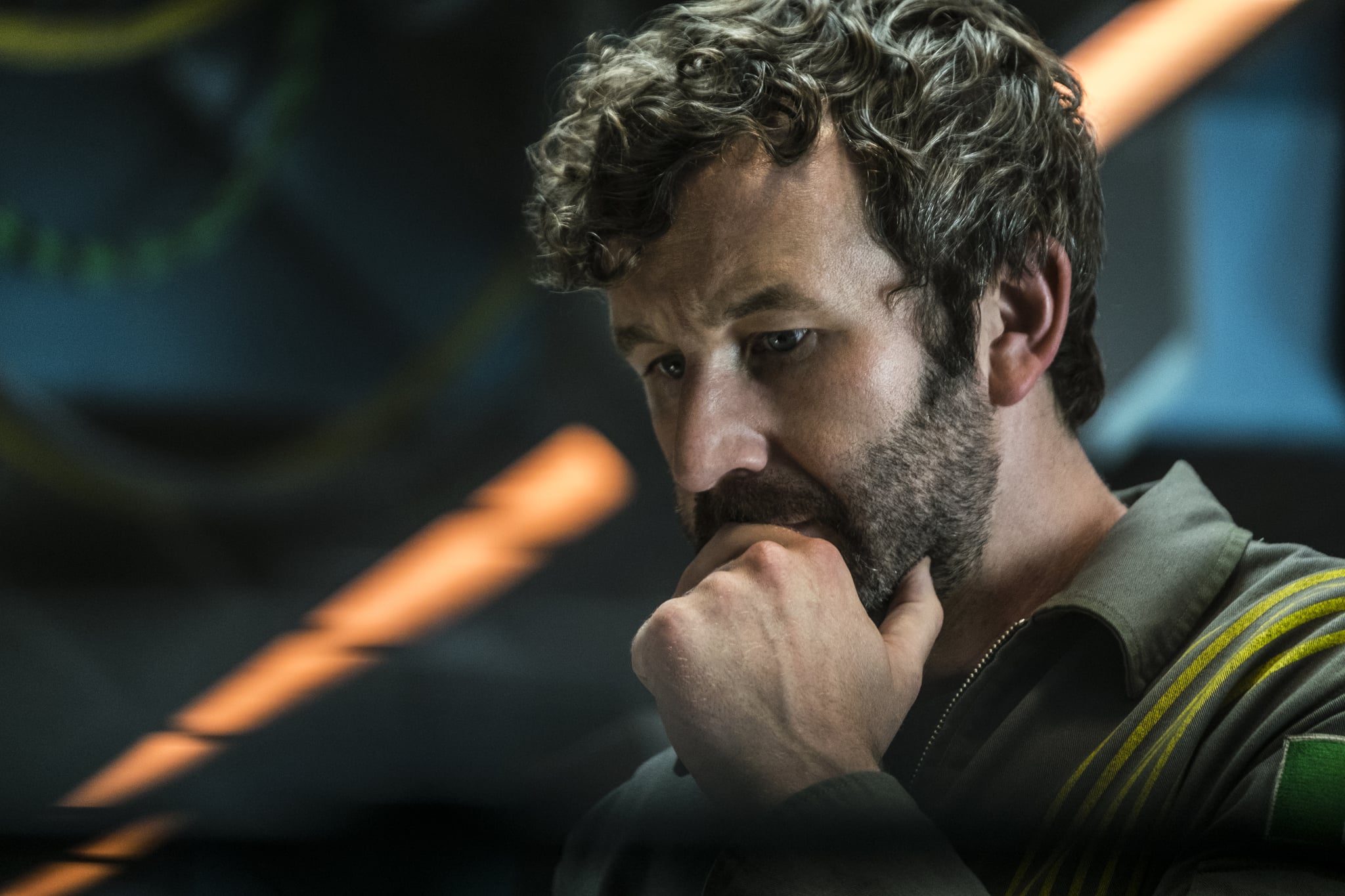 And then there's the "paradox" itself. Without giving too much away, the crew has somehow messed with the fabric of the universe. As a result, their dimension is colliding with another dimension, a reality that's very similar to theirs, but still slightly different. The rules and schematics of this collision are flimsy at best, and ultimately aren't compelling enough to keep us reeled in. In the end, we don't really learn why jumping between dimensions has consequently led to the appearance (or creation?) of the Cloverfield monster in the primary reality. In fact, I found it way more plausible in 10 Cloverfield Lane, when the underlying story seemed to be an alien invasion.
The Cloverfield Paradox also loses one of the most crucial components of the first and second films: the horror. The whole reason I love Cloverfield and 10 Cloverfield Lane so much is because they overflow with tension and fill you with dread. Cloverfield is a wild ride with terrifying sequences of monster mayhem, body horror, death, and unthinkable disaster. Who can forget the iconic rolling head of the Statue of Liberty? Or the collapsing bridge? And sure, 10 Cloverfield Lane is a bit more intimate and focused, but nothing elicits heart attacks more profoundly than human monster John Goodman and the tight, confined space of an underground bunker. Plus, once Michelle (Mary Elizabeth Winstead) escapes, there's plenty of additional monster terror to feed off of.
As an interesting note, both the sequel (10 Cloverfield Lane) and the third film (The Cloverfield Paradox) were separate original scripts that later became part of the Cloverfield universe. 10 Cloverfield Lane had a different name and ending, and Paradox was originally called God Particle. In both cases, the Cloverfield connection was shoehorned in after the fact. While it (barely) worked for the sequel, it just wasn't successful in the context of a space station spine-chiller.
Unlike its predecessors, The Cloverfield Paradox cannot decide on a villain. The original monster appears for less than 30 seconds in total. And for 20 of those 30 seconds, it's just stomping around and roaring way off in the distance. Outside of the monster, the threats come from various members of the space station crew, and random "space mishaps" that come from the "paradox."
It's sloppy, too. We see this space station take unthinkable amounts of damage. In fact, by the end, more than half of the ship is either completely destroyed or floating off into space somewhere. And yet, those who survive the ordeal are somehow able to fire their gargantuan particle accelerator thing-y — it's VERY vague science, guys — one more time to save the day. It's almost as if none of the danger in the film is even there in the first place. None of it matters.
If you like space thrillers, I'd advise you watch this one day when you're sick in bed and cannot for the life of you find something to watch. If you're a Cloverfield fan, there's really no point in tuning in. This is a messy, haphazard film that has very little to do with the actual Cloverfield monster. You're not getting horror, and you're not getting monsters. You're not getting a Cloverfield movie at all. You're just getting a mediocre space flick with a Cloverfield afterthought.