Constantine TV Show vs. Comic Books
How Similar Will the New Constantine TV Show Be to the Comic Books?
These days, comic-book adaptations are dominated by big names like Batman, Superman, and The Avengers. The latest antihero to score his own adaptation is lesser known but just as beloved. His name is John Constantine, aka Hellblazer, and he's the titular star of NBC's upcoming drama Constantine. The producers and stars appeared on a panel during the 2014 Summer TCA to discuss the show and let audiences know just how faithful it will be to the original comic-book series, which ran for over two decades. Here's the scoop.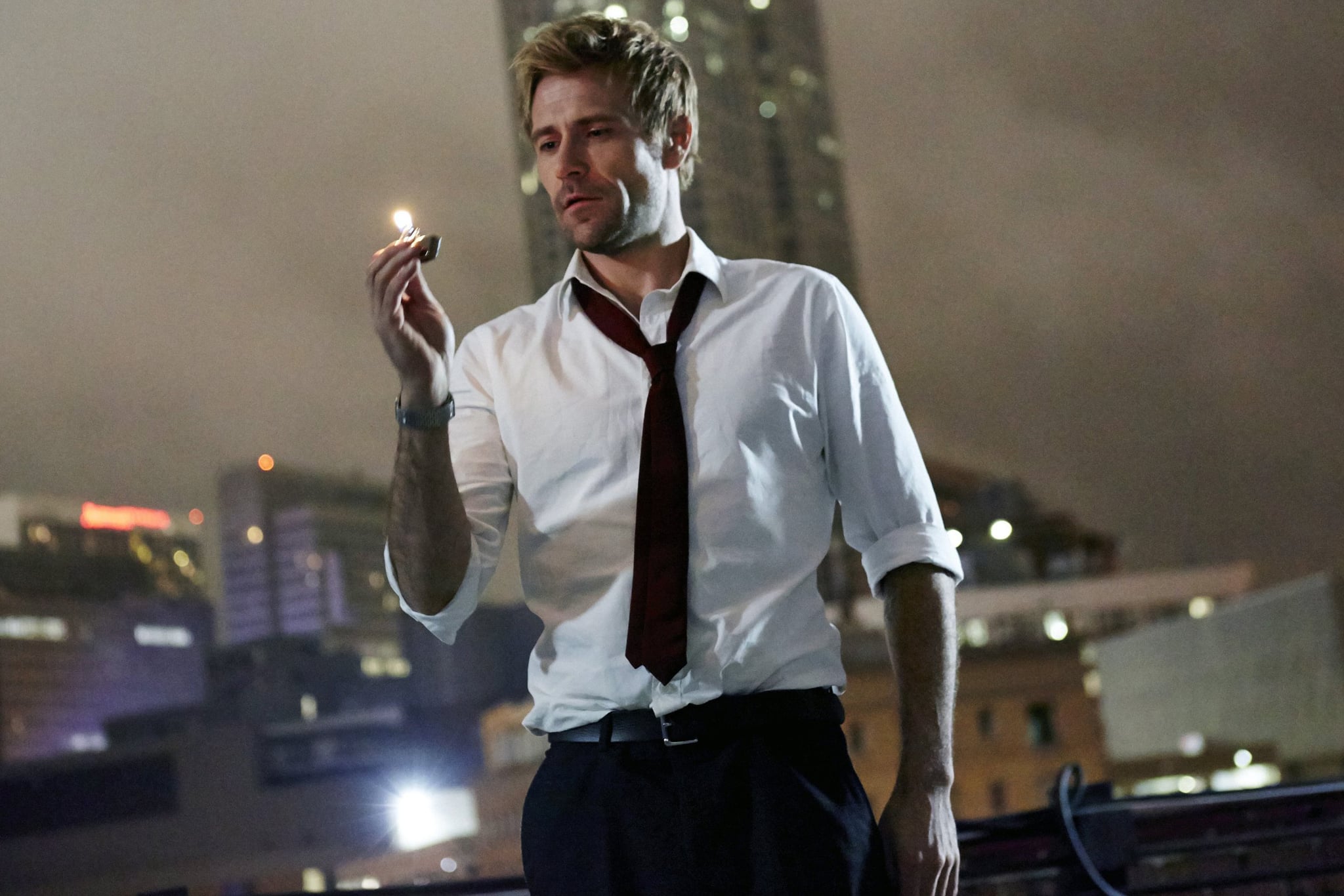 He isn't bisexual . . . for now. One of Constantine's most controversial characteristics is his preference for both men and women. When asked whether the show will include this aspect of his personality, executive producer David S. Goyer said, "Constantine is a character who's been around for many years. He started in Swamp Thing; then the Hellblazer comic ran for 25 years — it actually has the distinction of being the longest-running comic book of any in print that was not ever rebooted or reissued. Within these decades, there might be an issue or two where you see him getting out of bed with a man. So, 20 years from now, maybe. But know knows?"
A new (original) character is coming. Creators confirmed that another character from the comic books will be introduced this season: Mary "Zed" Martin. To be played by Angélica Celaya, Zed will replace Liv (Lucy Griffiths) as the female lead, a character writers had created specifically for the series but were having trouble creating storylines for.
He's still a smoker. "He is a smoker in the show. We're not shying away from it, but we're not glorifying it," Goyer said. They admitted they toyed with the idea of giving him the patch or having him chew a lot of gum, but in the end, it's too big a part of his character to give up. "We're on network television, and we're limited by what we can do and what we can show, but within that framework, we're going to be very honest with the character," said Goyer.
One more thing: the show won't be like the movie. Though producers agree that the 2005 movie starring Keanu Reeves did them a favor by helping with a "recognition factor for the character," Goyer said, "It's just a different interpretation of the character. This is just another take on John, though we were determined to make John British and blond and have some scruff."
Will you be tuning in to watch? Check out the trailer, and decide for yourself.