Is Corey Stoll Wearing a Wig in The Strain?
This Is Why Corey Stoll Is Wearing a Wig on The Strain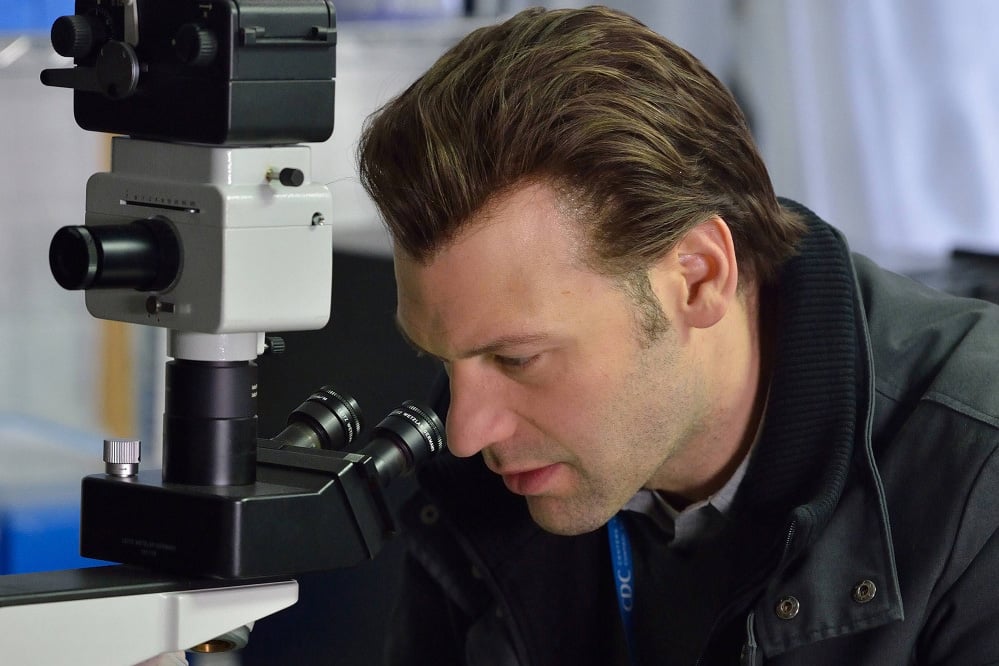 If you've been watching FX's The Strain, you probably have a lot of questions. The biggest one I've had as a viewer is, what's up with Corey Stoll's hairpiece? Stoll has done just fine on House of Cards and his other projects without covering his bald head. Turns out, there's a reason behind the wig.
When questioned about the choice during the show's Summer TCA panel, Stoll joked, "It takes me hours to get this right," about his shiny head. "It was a relief to be able to let my hair grow out into its natural state." Creator Guillermo Del Toro more directly answered that the wig was a conscious choice. They wanted Stoll's character to be able to mix in with the normal population without being seen, and Stoll's bald head made that difficult. "I was skeptical at first when Guillermo said he wanted me to wear a wig, because the assumption was that he was trying to make me fit a mold of a particular kind of hero or TV actor," said Stoll. "It was sort of the opposite in that it helped increase the eccentricity of the character. It functions as sort of a mask." Eccentric, indeed.