David Harbour Talking About His 2017 SAG Awards Acceptance
David Harbour Tells the Story Behind That Epic SAG Awards Acceptance Speech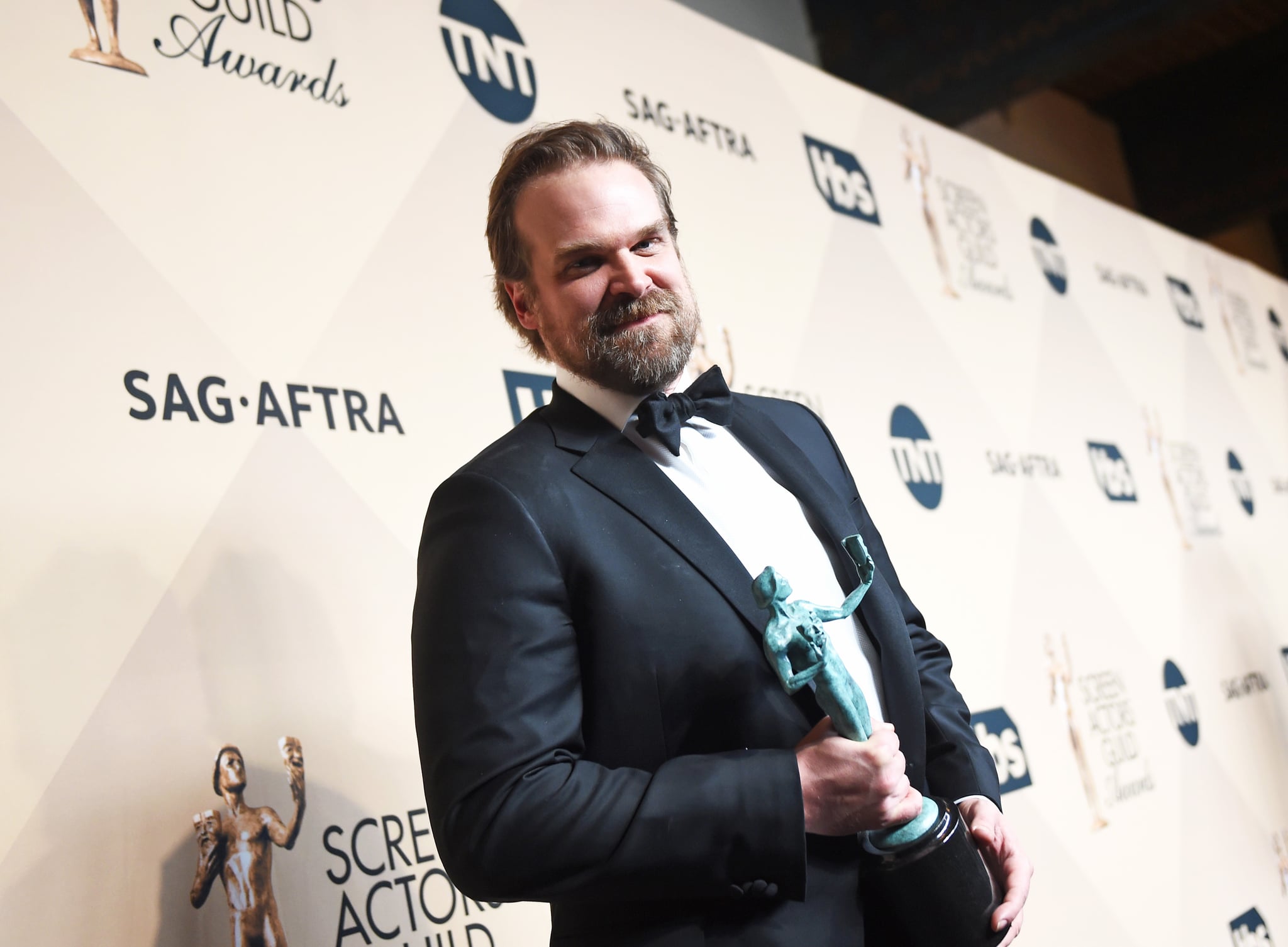 One of the most profound and surprising highlights of Sunday night's SAG Awards came when Stranger Things snagged the award for best ensemble cast in a drama. As the whole cast took the stage to accept the award, star David Harbour took the spotlight to give a fiery speech about acceptance. The words were so charged that even Harbour's costar Winona Ryder couldn't help but look bewildered as the words came pouring out. Backstage in the press room, Harbour revealed that he had planned the speech in advance and had even run the speech by some of his costars. And no, he was not aware of Ryder's overwhelmed response.
"[Laughs] . . . I didn't see [Winona's] reaction. Yeah we were at dinner the other night, and it was Cara [Buono] and the teens and myself. And I was like, 'Guys, I wanna say this kinda crazy speech, can I run it by you?' And Charlie was like, '[British accent] No! No! You'll ruin it; you'll jinx it for us!' But finally, we beat him into submission and I did do it for them. But it even changed last night based on the protests going on at the airports and all the stuff that's going down. I started the change it some more. But they did help me, and they did reassure me that it was an OK thing to say, and that it wasn't pretentious, and that I could say it. And so, I was very appreciative of their feedback."
As a fun follow-up, Harbour also tweeted about the speech and everything that came with it. He even called out all the hilarious Ryder memes that have already begun to spring up.
My fellow artists. There is no greater honor than to be counted among you in the fight to bring us together. And the Winona memes are epic😏 pic.twitter.com/ioGUpBx9zZ

— David Harbour (@DavidKHarbour) January 30, 2017