Did Andrew Cunanan Have a Relationship With Lee Miglin?
What American Crime Story Makes Up About Lee Miglin's Horrific Murder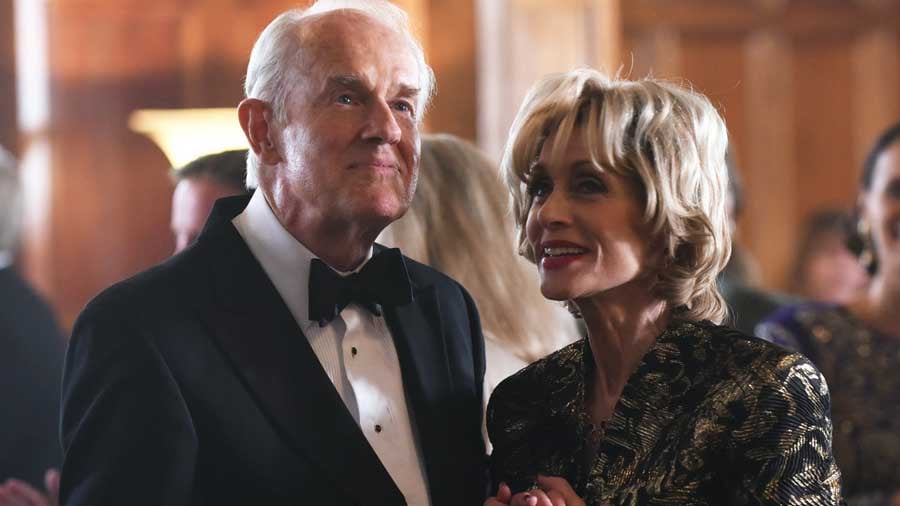 While American Crime Story season two is based on the real-life murder spree Andrew Cunanan committed in the Spring and Summer of 1997, there are a number of events the producers had to create by imagining what would have transpired because there are no people still alive who can give firsthand accounts of what happened. Episode three focuses on one such incident: Cunanan's brutal murder of Chicago real-estate mogul Lee Miglin in May of that year.
Miglin was Cunanan's third victim (out of what would become five total), and the show bluntly depicts the way Cunanan bound him with tape and brutally tortured and murdered him in Miglin's garage while his wife, Marilyn, was out of town on business. According to ABC-7 Chicago's recent look back at Miglin's death on the 20th anniversary of the murder, Cunanan covered Miglin's head and face with tape, tortured him with a screwdriver and garden saw, and broke his ribs with multiple blows to the chest and torso, all of which is re-created in the FX drama.
The show also includes the rather creepy details about how Cunanan made himself at home at the Miglins' after the murder. According to the Vanity Fair article written by Maureen Orth, the author of the book about Cunanan on which this season of American Crime Story is based, Cunanan slept in Miglin's bed, used the bathtub, and shaved at the vanity. It was actually DNA evidence from the beard trimmings that definitively tied Cunanan to Miglin's murder.
But where the television series begins to diverge from some reports is in what relationship Cunanan had to the Miglin family, if any.
Both the FBI and the Cook County State's Attorney's office looked into possible links between the spree killer and the Miglins, but no unimpeachable link was ever established.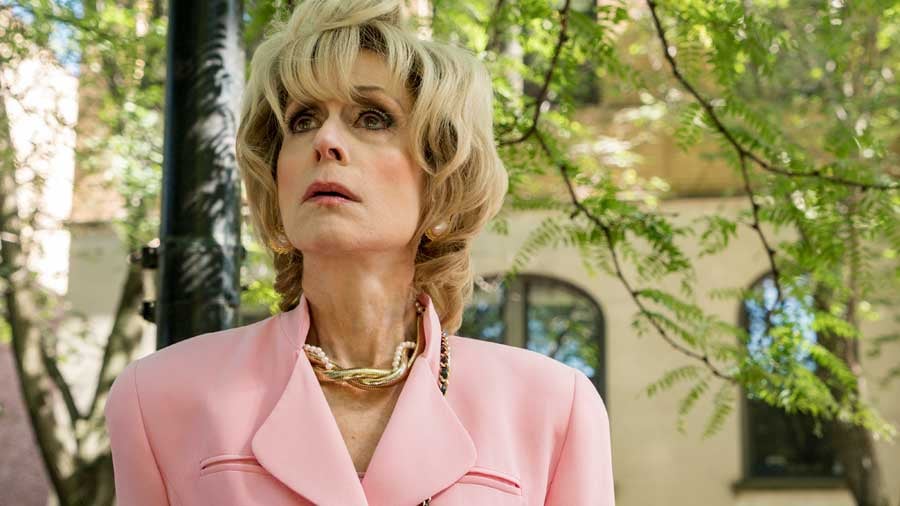 Robert Milan, who worked for the State's Attorney's office at the time, told ABC-7 that he believes Miglin was a crime of opportunity for Cunanan.
"I've never seen any credible evidence to show that there was a relationship," said Milan. Miglin's son, Duke, added, "There was no relationship whatsoever."
American Crime Story alleges otherwise. In episode three, Cunanan shows up at Miglin's house and is invited in. There are references made to this not being their first meeting — and not their first meeting of a sexual nature.
Indeed, according to the 1997 Chicago Tribune report of the murder, "There was no forced entry to the home, suggesting that Miglin knew his assailant or was accosted outside and forced into the home."
Marilyn also reported at the time that she found a handgun in the bathroom, which turned out to be a replica. That certainly could have been used by Cunanan to force his way into the Miglins' townhouse, if that is what happened. On the show, the handgun briefly makes an appearance when Cunanan and Miglin are in his home office, but Cunanan doesn't end up using it or even letting Miglin see it.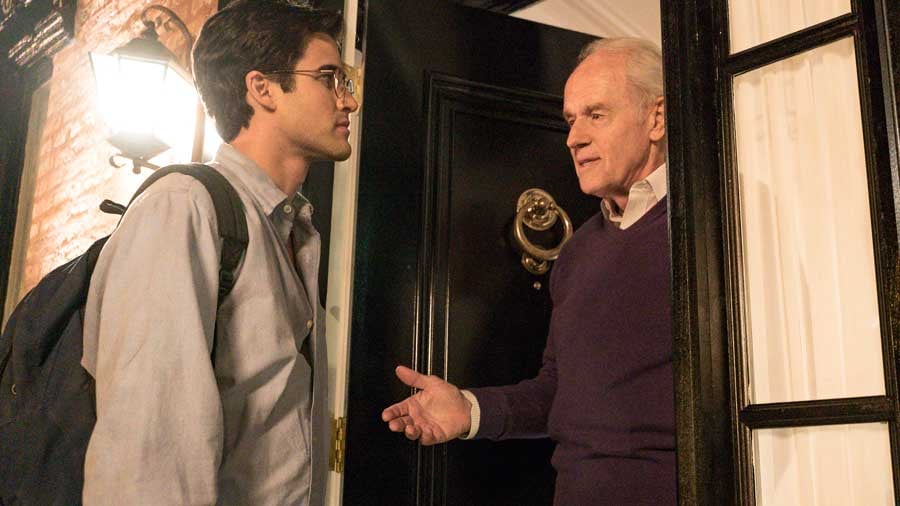 The murder comes when Cunanan leads Miglin to the garage under the guise that they are going out together somewhere — and then Cunanan proceeds to kill Miglin in the garage. But clearly the show is saying the two had a relationship.
In reality, there isn't much out there about the possible Cunanan-Miglin relationship. The mentions of Cunanan's connection to the Miglin family are more along the lines of his actually knowing Duke, the Miglins' son. According to the Vanity Fair article, Cunanan told some friends that he was going to start a business making movie sets with his friend named Duke Miglin, a report The New York Times corroborates.
The FX series doesn't touch this alleged connection, at least not in this episode. In the one scene in which the police speak with Duke about Cunanan, he doesn't give any indication that he recognizes Cunanan's name from anywhere.
What truly happened remains a mystery to this day, but Gregg McCrary, former supervisory special agent of the FBI's Behavioral Sciences Unit, told Vanity Fair that he thinks the possibility of Miglin's murder being random is unlikely.
"I'd say it's highly probable that he knew Miglin," said McCrary. "Would this guy let some stranger in off the street? The answer is no. Either [Cunanan] knew of the guy or knew his son. The idea that he just picked him up off the street and stalked him and tortured him and then killed him is bizarre — not the most likely scenario."
What the executive producers told me at the 2018 TCA Winter press tour is that they tried to do justice to the victims as best they could based on the differing statements and accounts.
"We don't know what happened over that weekend with Lee Miglin, and there are conflicting statements, so it was a real challenge for us to decide: what do we feel is authentically true, what do we believe to be true, and how can we do justice to these characters?" said EP Nina Jacobson. "We always wanted to be very careful; even though there were blanks to fill in, we tried really hard to fill them in with what we believed to be true and framed through the larger themes. And if we didn't know, we really tried to allow for interpretation. We don't know, and we were always trying to get it as close to right as we could, knowing that there was not as much information to draw from, and try to do justice to people who were impacted by it."