Does Kyle Die on Grey's Anatomy?
Grey's Anatomy: Does Kyle Get to Live?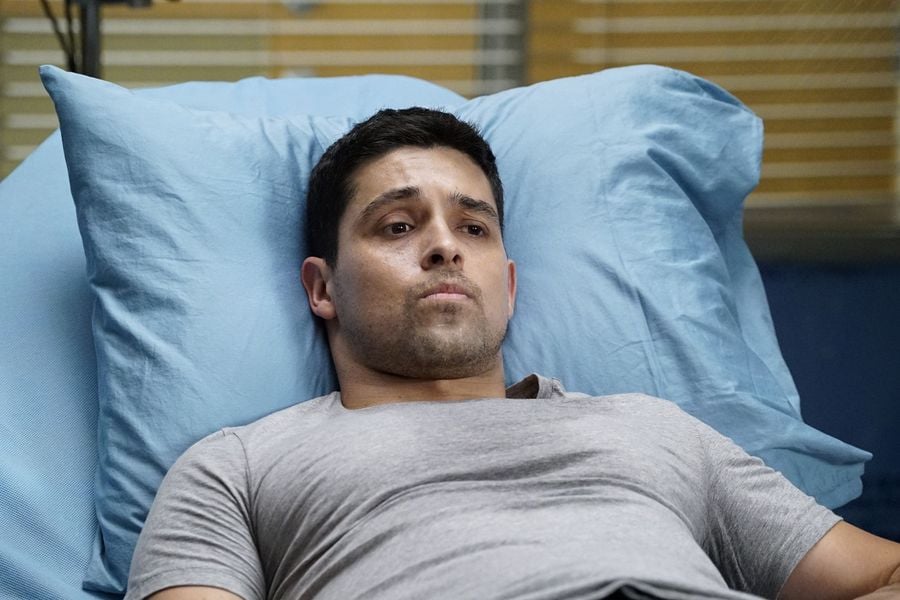 It wouldn't be a penultimate episode of Grey's Anatomy without some Shakespearean-esque tragedy, and this season's episode is no different. "At Last" has a little something for everyone: marriage proposals, new hookups, and of course, death. It's hard to believe Shonda Rhimes has anything left for the finale (but of course she does). Through the thicket of this episode's emotional trauma lies a most devastating clearing. The death of Kyle Diaz (Wilmer Valderrama), a smooth-talking musician who had won the guarded heart of Stephanie Edwards, gets the award for this episode's most heartbreaking moment.
Kyle is back in for another surgery for his tremors, but this particular surgery is highly dangerous. In an attempt to pull a "Derek," Amelia performs the life-threatening procedure. When complications arise, Amelia asks Jo to remove Stephanie from the viewing gallery in order to save her from witnessing the death of the man she loves. Jo races through the hallways, but it's too late. Stephanie watches as Kyle's time of death is announced over the intercom.
Kyle's is the third installment in the trifecta of male patient/female doctor couple deaths on Grey's Anatomy. There's also Henry and Teddy from season eight, which, as sad as it was, was nothing compared to the soul-crushing juggernaut that was Izzie and Denny. While Kyle appeared to break down Stephanie's barriers, we hope that his passing doesn't bring them back up.