Easy A Spinoff Movie Details
OMG, an Easy A Spinoff Movie Is in the Works!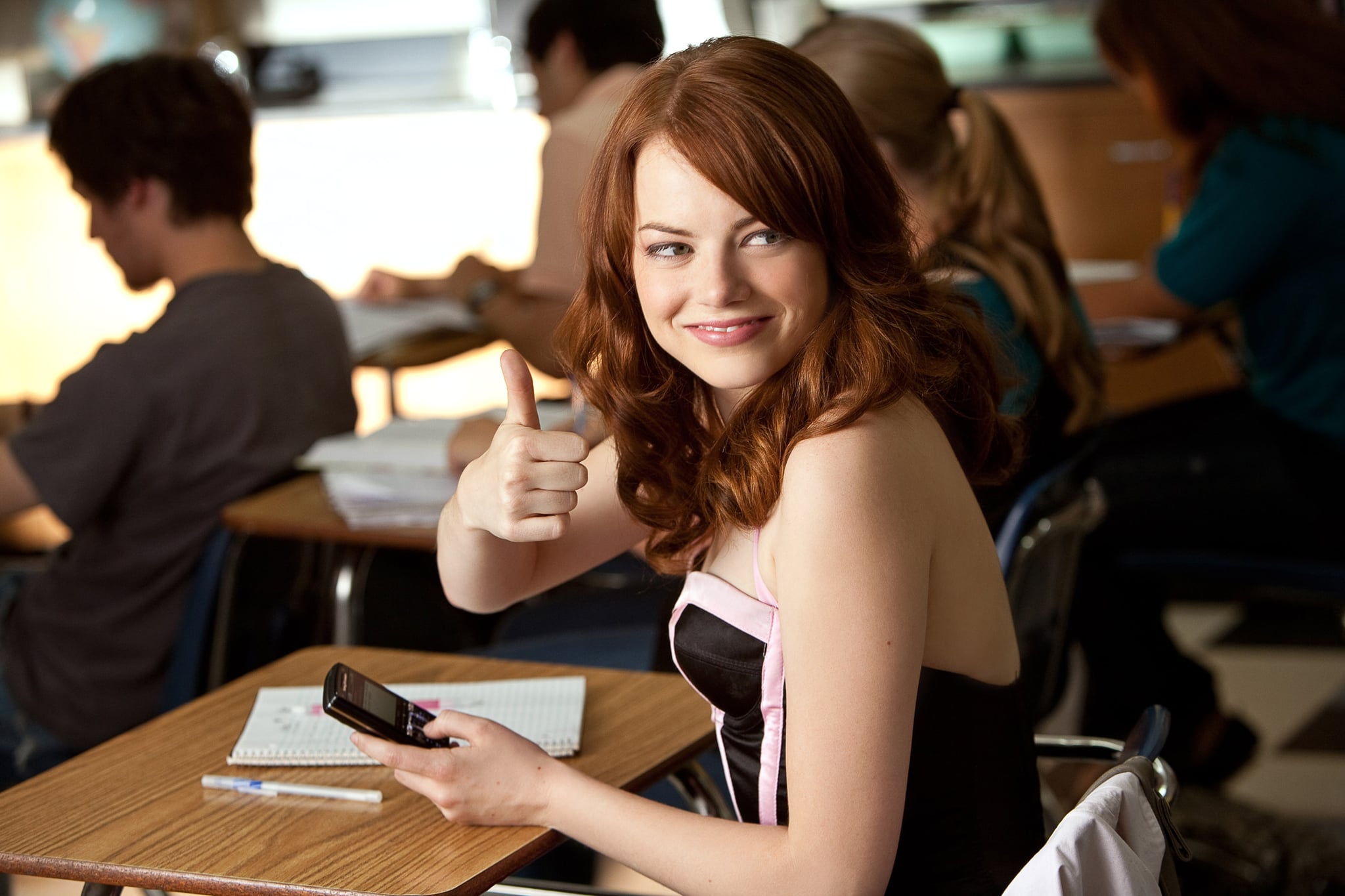 Blast from the past: Easy A is getting a spinoff movie! Entertainment Weekly announced the news on Thursday, confirming that Screen Gems, a Sony Pictures studio, has plans to work on the new film, which will take place at the same Ojai North High School in California as the original. The teen comedy from 2010 (yes, nine years ago!) starred Emma Stone and catapulted her into the spotlight. It also included Penn Badgley, Amanda Bynes, Lisa Kudrow, Stanley Tucci, and Aly Michalka, but there's no word on who will be in the spinoff cast.
However, Easy A's screenwriter Bert Royal is set to write and direct the film, so it's in good hands. Stone, who played Olive Penderghast in the movie inspired by The Scarlet Letter, has since gone on to star in major motion pictures like The Favourite and La La Land. We're excited to find out who's cast in the new version almost a decade later.