Is Emily Blunt Really Singing in Mary Poppins Returns?
Is Emily Blunt Really Singing in Mary Poppins Returns? Here's the Scoop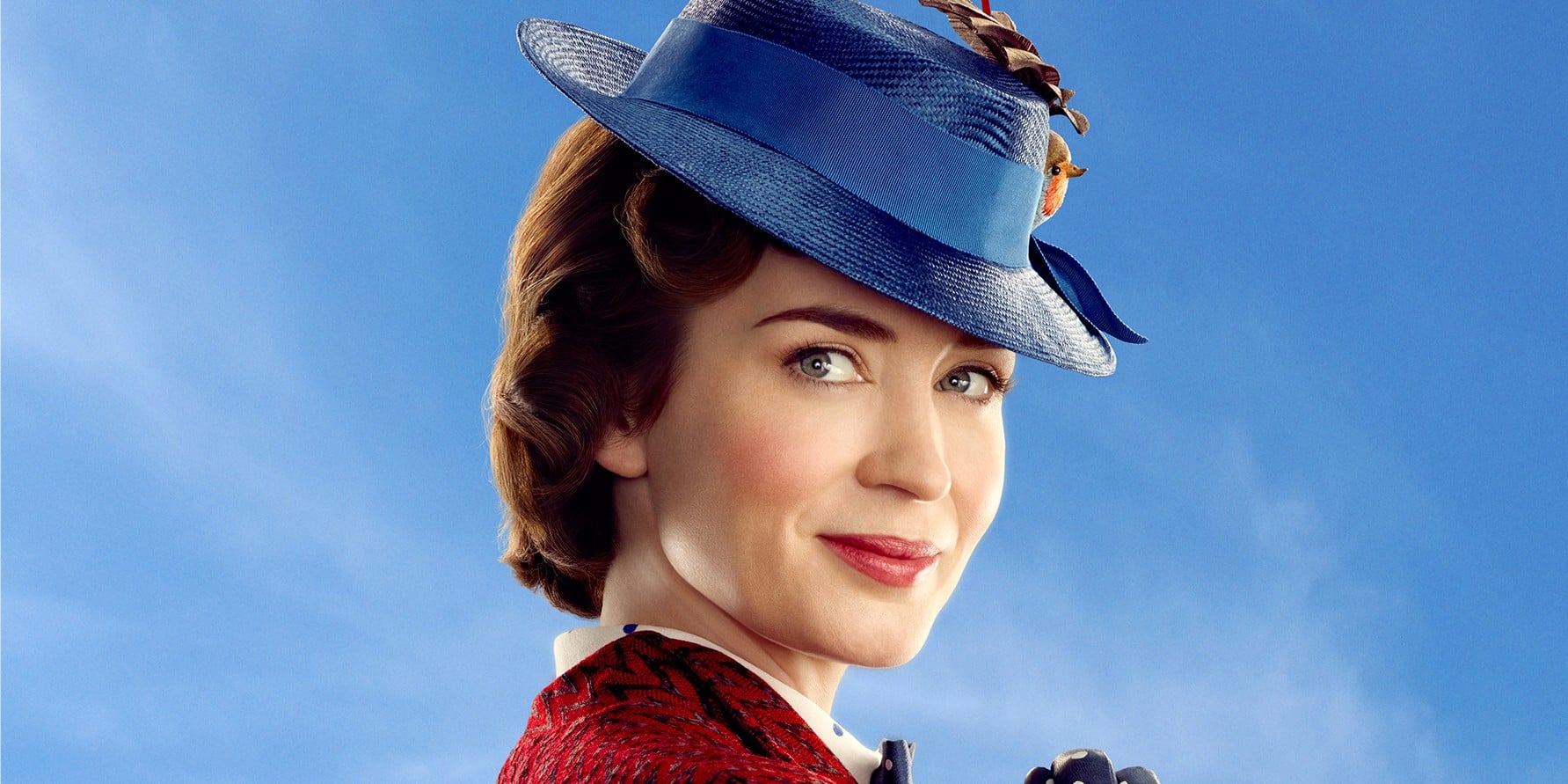 The trailer for Mary Poppins Returns has us all counting down the days to Dec. 19, when the hotly anticipated sequel to the 1964 Disney classic will finally be released. The film features a grown-up Jane and Michael Banks and Michael's children, who are surprised by a visit from their magically unchanged childhood nanny on the heels of Michael's wife's death. As usual, Mary Poppins won't be alone; this time, her companions are Jack the lamplighter (a former apprentice of her old friend Bert) and her quirky cousin Topsy (because every movie is better with Meryl Streep).
In the newest trailer, we get our first chance to hear the new Mary Poppins, played by Emily Blunt, singing a lullaby like her predecessor. The question on everyone's mind is whether or not that's actually Blunt's own singing voice or if she's been dubbed in the grand tradition of movie musicals.
The answer is yes, that's Blunt's real voice! We've only gotten a small glimpse of her singing in the trailer, with just the single line, "Nothing's gone forever, only out of place." Mary Poppins Returns isn't Blunt's first time singing on film. In 2014's Into the Woods, she played the leading role of the Baker's Wife and tackled the tricky Sondheim music. Here's a look at her character's big solo "Moments in the Woods":
The original Mary Poppins movie featured Julie Andrews's Mary Poppins singing seven different tunes, so it seems like a pretty sure bet that we'll get to hear Blunt's voice on several of the new movie's songs (written by Hairspray and Smash faves Marc Shaiman and Scott Wittman). We're thrilled to see that pop culture's favorite nanny is in the very best hands!