Emmy Winners List 2015
Emmy Winners 2015: Game of Thrones! Jon Hamm! Amy Schumer!
This year's Emmy Awards have taken place, and we are bringing you the best of the evening, along with the obvious: the winners. There's a lot for TV fans to be stoked for, like Jon Hamm's and Game of Thrones' big wins, along with a ton of awards for Transparent and miniseries Olive Kitteridge. Check out who won for what this year!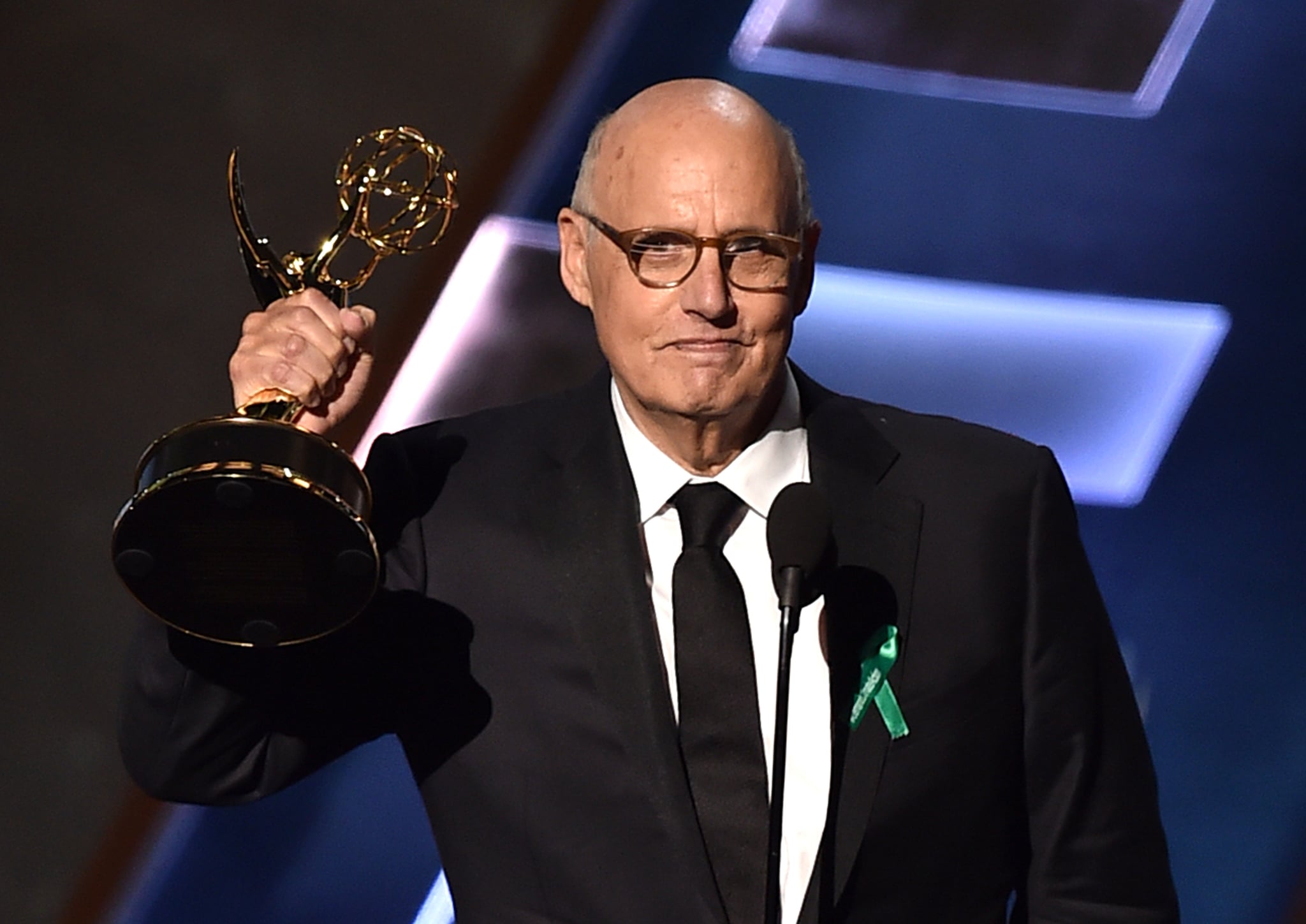 OUTSTANDING DRAMA SERIES
Game of Thrones
OUTSTANDING COMEDY SERIES
Veep
OUTSTANDING LEAD ACTOR IN A DRAMA SERIES

Jon Hamm, Mad Men
OUTSTANDING LEAD ACTRESS IN A DRAMA SERIES

Viola Davis, How to Get Away With Murder
OUTSTANDING LEAD ACTOR IN A COMEDY SERIES


Jeffrey Tambor, Transparent
OUTSTANDING LEAD ACTRESS IN A COMEDY SERIES


Julia Louis-Dreyfus, Veep
OUTSTANDING SUPPORTING ACTRESS IN A DRAMA SERIES

Uzo Aduba, Orange Is the New Black
OUTSTANDING SUPPORTING ACTOR IN A DRAMA SERIES

Peter Dinklage, Game of Thrones
OUTSTANDING SUPPORTING ACTRESS IN A COMEDY SERIES
Allison Janney, Mom
OUTSTANDING SUPPORTING ACTOR IN A COMEDY SERIES


Tony Hale, Veep
OUTSTANDING WRITING FOR A COMEDY SERIES
Veep ("Election Night," Simon Blackwell, Armando Iannucci, Tony Roche)
OUTSTANDING GUEST ACTOR IN A COMEDY SERIES
Bradley Whitford, Transparent

OUTSTANDING GUEST ACTRESS IN A COMEDY SERIES


Joan Cusack, Shameless

OUTSTANDING DIRECTING FOR A COMEDY SERIES
Transparent ("Best New Girl," Jill Soloway)
OUTSTANDING REALITY-COMPETITION PROGRAM

The Voice

OUTSTANDING WRITING FOR A LIMITED SERIES, MOVIE, OR DRAMATIC SPECIAL

Olive Kitteridge (Jane Anderson)

OUTSTANDING SUPPORTING ACTRESS IN A LIMITED SERIES OR MOVIE

Regina King, American Crime
OUTSTANDING DIRECTING FOR A LIMITED SERIES, MOVIE, OR DRAMATIC SPECIAL

Olive Kitteridge (Lisa Cholodenko)
OUTSTANDING SUPPORTING ACTOR IN A LIMITED SERIES OR MOVIE

Bill Murray, Olive Kitteridge
OUTSTANDING LEAD ACTRESS IN A LIMITED SERIES OR MOVIE


Frances McDormand, Olive Kitteridge
OUTSTANDING LEAD ACTOR IN A LIMITED SERIES OR MOVIE

Richard Jenkins, Olive Kitteridge
OUTSTANDING LIMITED SERIES

Olive Kitteridge
OUTSTANDING WRITING FOR A VARIETY SERIES

The Daily Show With Jon Stewart
OUTSTANDING VARIETY SKETCH SERIES


Inside Amy Schumer
OUTSTANDING DIRECTING FOR A VARIETY SERIES

The Daily Show With Jon Stewart, Chuck O'Neil
OUTSTANDING TALK VARIETY SERIES

The Daily Show With Jon Stewart
OUTSTANDING GUEST ACTRESS IN A DRAMA SERIES


Margo Martindale, The Americans
OUTSTANDING GUEST ACTOR IN A DRAMA SERIES

Reg E. Cathey, House of Cards
OUTSTANDING WRITING FOR A DRAMA SERIES


Game of Thrones ("Mother's Mercy," David Benioff and D.B. Weiss)

OUTSTANDING DIRECTING FOR A DRAMA SERIES

Game of Thrones ("Mother's Mercy," David Nutter)