The Favourite True Story
You'll Hardly Believe the Twisty True Story Behind The Favourite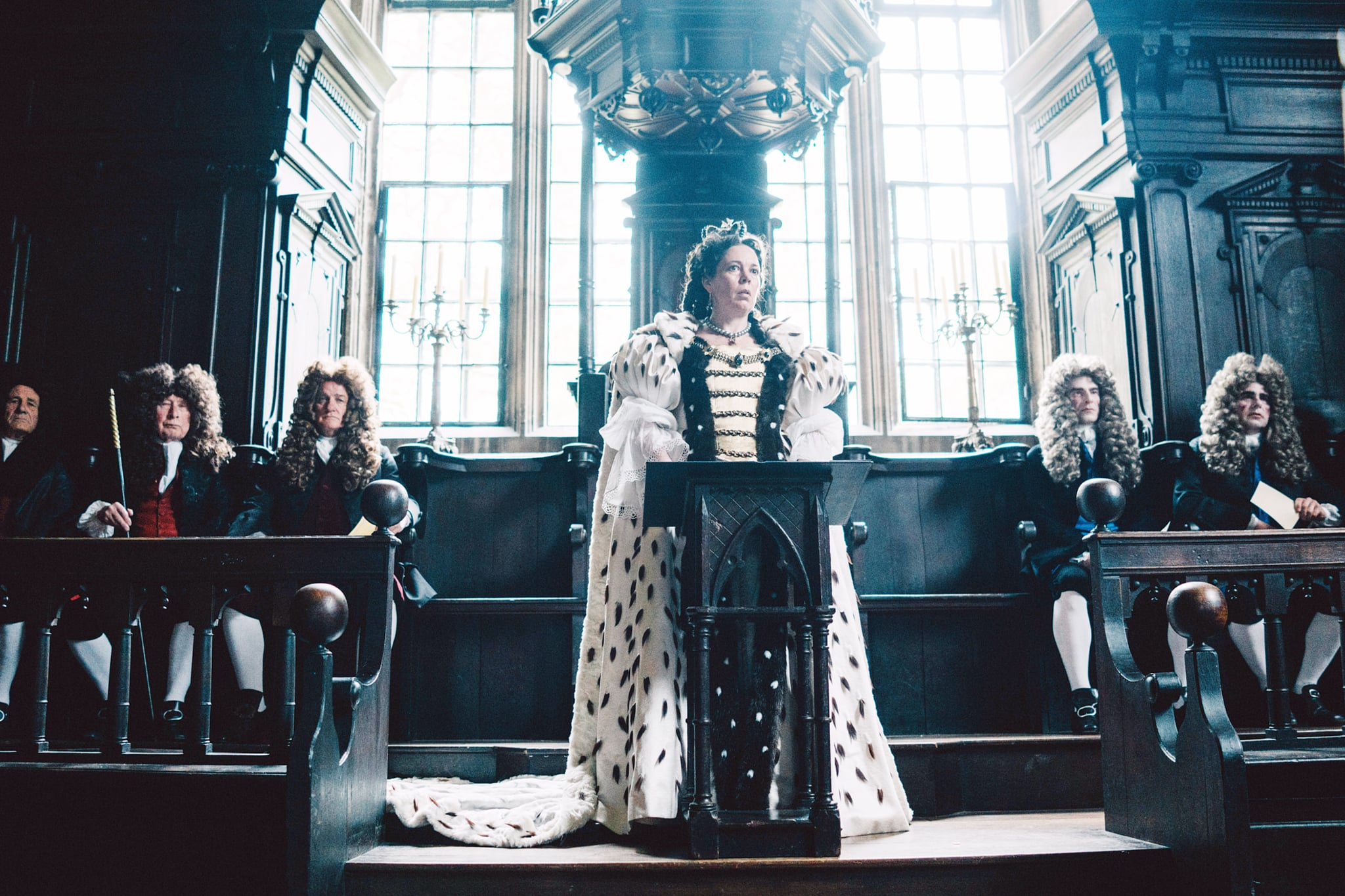 The historical comedy The Favourite is proving to be a definite contender for the major awards this season. After picking up a win for star Olivia Colman at the Golden Globes, plus 12 BAFTA nominations, the film is well on its way to being a heavy hitter. Set during the reign of Queen Anne of Great Britain, the story revolves around a messy triangle between the queen, her longtime confidant, and an ambitious newcomer to the court. The movie shows all the scheming and hijinks — but the best part is that it's all based on a true story.
The Backstory
Queen Anne (played by Colman) was part of the Stuart dynasty, who came to the English throne after Queen Elizabeth died without children and left the throne to James I, son of Mary, Queen of Scots. Her father was the deposed King James II, who was overthrown in the Glorious Revolution by Anne's brother-in-law and sister William and Mary of Orange. Because William and Mary had no children of their own, Anne was designated their heir and became queen in 1702. Fans of Outlander are definitely familiar with this era, in which James II's grandson Charles ("Bonnie Prince Charlie") rebelled against the Stuarts.
Long before she was queen, however, Anne became friends with Sarah Jennings, a politician's daughter and a lady-in-waiting to Anne's stepmother, Mary of Modena. Sarah soon married John Churchill and began her ascent. Her friendship with Anne grew, and she became a lady of the bedchamber to Anne after Anne married Prince George of Denmark in 1683. During the reign of William and Mary, the Churchills were raised in rank as the Earl and Countess of Marlborough but were treated with wariness, since Sarah's closeness to and influence on Anne were becoming well-known. When Anne became queen, she gave the Churchills a dukedom, making Sarah the Duchess of Marlborough.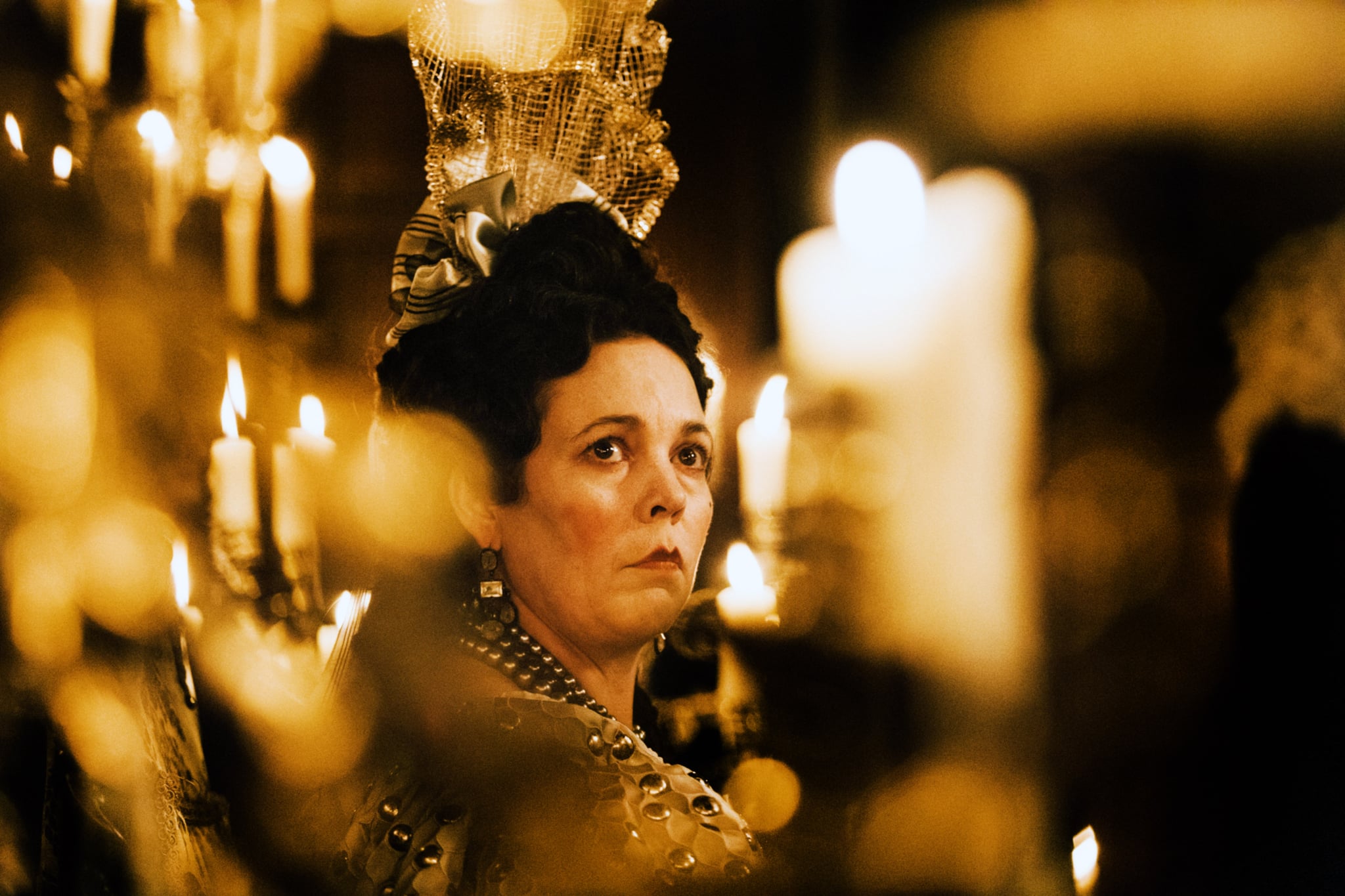 A Rivalry
Sarah (played by Rachel Weisz) was the queen's most trusted adviser and essentially ran her household, controlling everything from her household finances to who did and did not get an audience with the queen. She used her influence to bring a poor cousin, Abigail Hill (played by Emma Stone), to court as a lady of the bedchamber. However, Sarah's bluntness began to irritate the queen, and Abigail, a subtler and more soft-spoken woman, gained favor as a contrast. When Abigail secretly married Samuel Masham, a midtier soldier and courtier, Anne was present, but Sarah was not. In 1812, Anne rewarded Masham with a barony, making him and Abigail the Baron and Baroness Masham.
The personal and the political were inextricably linked at this court, and the push for favor with the queen was tied to the women's political and family intrigues as well. But that doesn't mean the antics were all dignified: for instance, historian and writer Ann Foster describes how the final rift between Anne and Sarah came when Sarah took down a portrait of Anne's late husband without her knowledge, then refused to put it back. Prior to this, apparently, a jealous Sarah also "anonymously" commissioned a fairly explicit poem accusing Abigail of being in a sexual relationship with Anne and threatened to ruin the queen's reputation with letters that could have implicated her as a lesbian.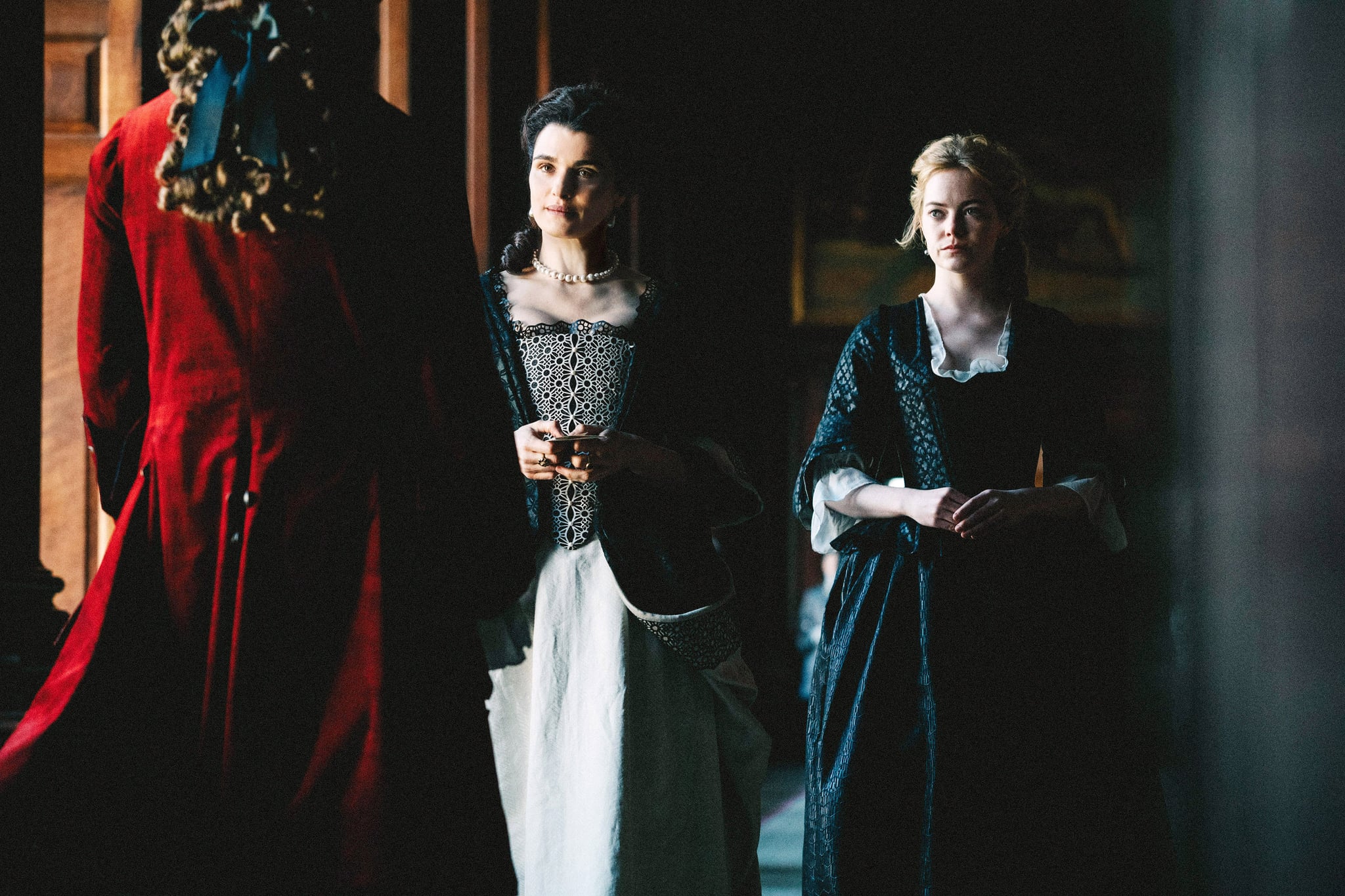 Is the Movie Accurate?
Ultimately, there is no hard-and-fast evidence as to whether Queen Anne and her ladies-in-waiting (or, if you're Colman, her "b*tches") had romantic and sexual relationships or not, although the intimacy in their surviving letters is evident to see.
As professor Julie Crawford told The Cut, "There wasn't a radical separation between what we recognize as sexual intimacy and the other kinds of bodily intimacy with which people lived at the time, particularly for elite people, who had women who literally undressed them... Sexual intimacy was not seen somehow as a radically different from other forms of intimacy or bed-sharing, or the care of bodies that happened at the time, unless it had the potential to rupture a hymen or make a baby. "
The messy drama and petty letter-and-poem-writing blackmail, though? All very, hilariously real.