Fuller House Season 3 Details
How the Fuller House Season 3 Premiere Date Pays Homage to the Original Series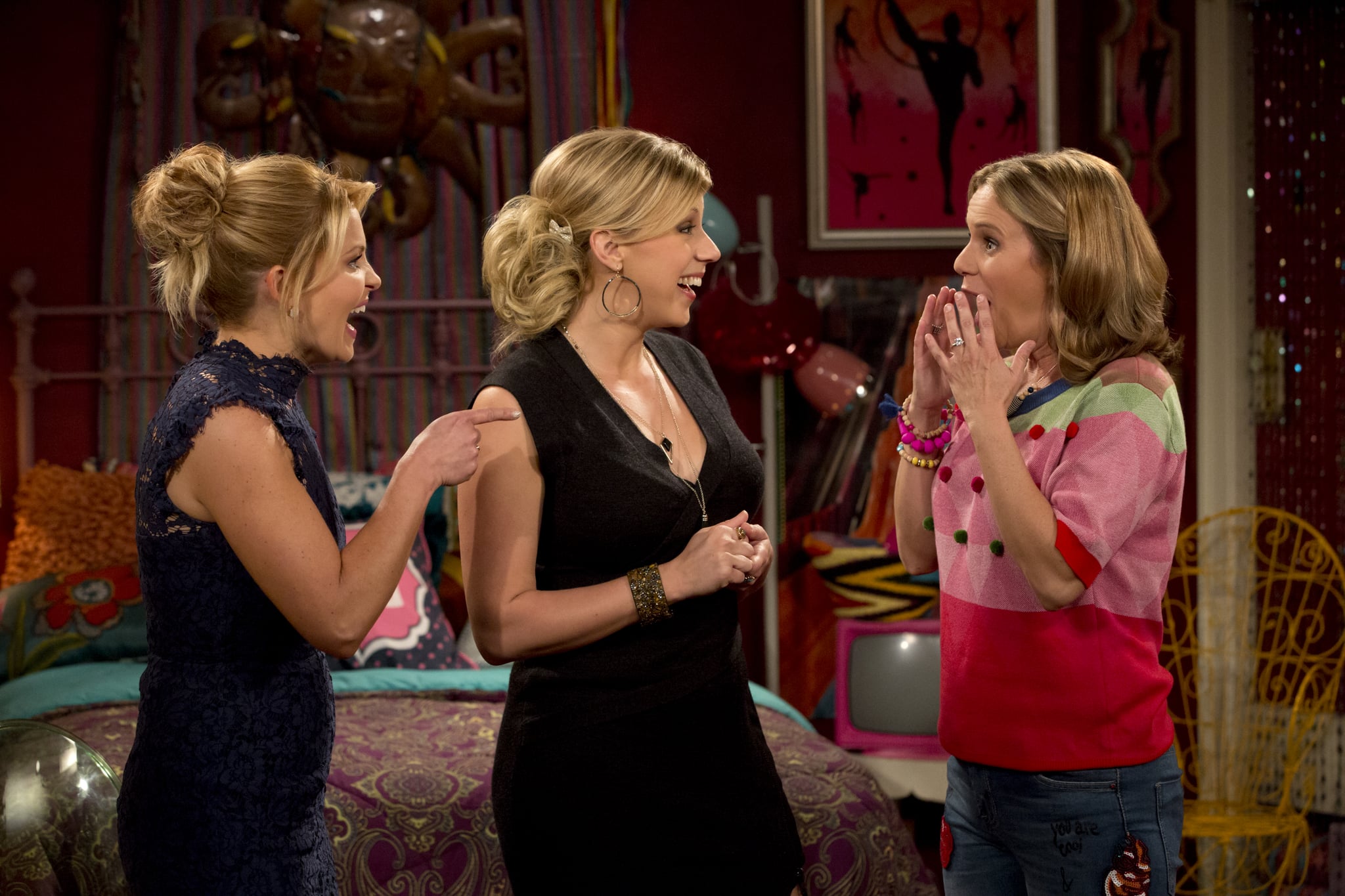 Season three of Netflix's Fuller House is officially underway, and we're pumping ourselves up for more Tanner family fun. We already have a few exciting tidbits about next season, including the nostalgic premiere date! Even though Mary-Kate and Ashley Olsen probably won't reprise their Full House role as Michelle, we bet there are even more fun cameos and meta references to come. Keep scrolling for everything we know, so far.
The Cast
Candace Cameron Bure, Jodie Sweetin, and Andrea Barber will be back as the main stars alongside Michael Campion, Elias Harger, Soni Nicole Bringas, Dashiell and Fox Messitt, Juan Pablo Di Pace, Scott Weinger, John Brotherton, Ashley Liao, and Adam Hagenbuch. Full House alums John Stamos, Lori Loughlin, Bob Saget, and Dave Coulier will also make a few appearances.
There Will Be More Episodes
While the last two seasons included 13 episodes, season three will feature 18.
It Will Be Set in Summer
During the Kids' Choice Awards, Bure revealed that the whole season will be about Summer fun.
Expect More Fun Cameos
Last season was all about the '90s with its New Kids on the Block cameo, but it seems like next season will be all about the early '00s. Drake Bell, who is famously known for his Nickelodeon series Drake and Josh, is set to direct an episode. Now all we need is his onscreen brother (and Stamos's Grandfathered costar), Josh Peck, to join in on the fun.
Art Will Imitate Life
Don't expect any big dance routines from Stephanie Tanner this season. After breaking her ankle and tibia ahead of production, Sweetin's injury will actually have to be written into the script.
The Premiere Date Has a Special Meaning
The third season will premiere on September 22 — which marks the 30th anniversary of the Full House premiere.
It Will Be Split Into Two Parts
Aside from sharing the premiere date on Instagram, Bure also revealed that this season will be split into two parts with the first nine episodes on Sept. 22 and the remaining nine dropping at a later date.