Are the Gilmore Girls Reboot Episodes Available All at Once?
The Gilmore Girls Creator Threatened Some Dark Stuff If Netflix Put Out All the Episodes at Once
With this week's announcement of the Gilmore Girls reboot premiere date, there was also confirmation that all four 90-minute installments would be available at once. This is in line with Netflix's usual drop-them-all-at-once model, but we had hoped that each installment — each taking place in one season over the course of a year (hence the title, A Year in the Life) — might be rolled out separately, perhaps one in each season it corresponded with.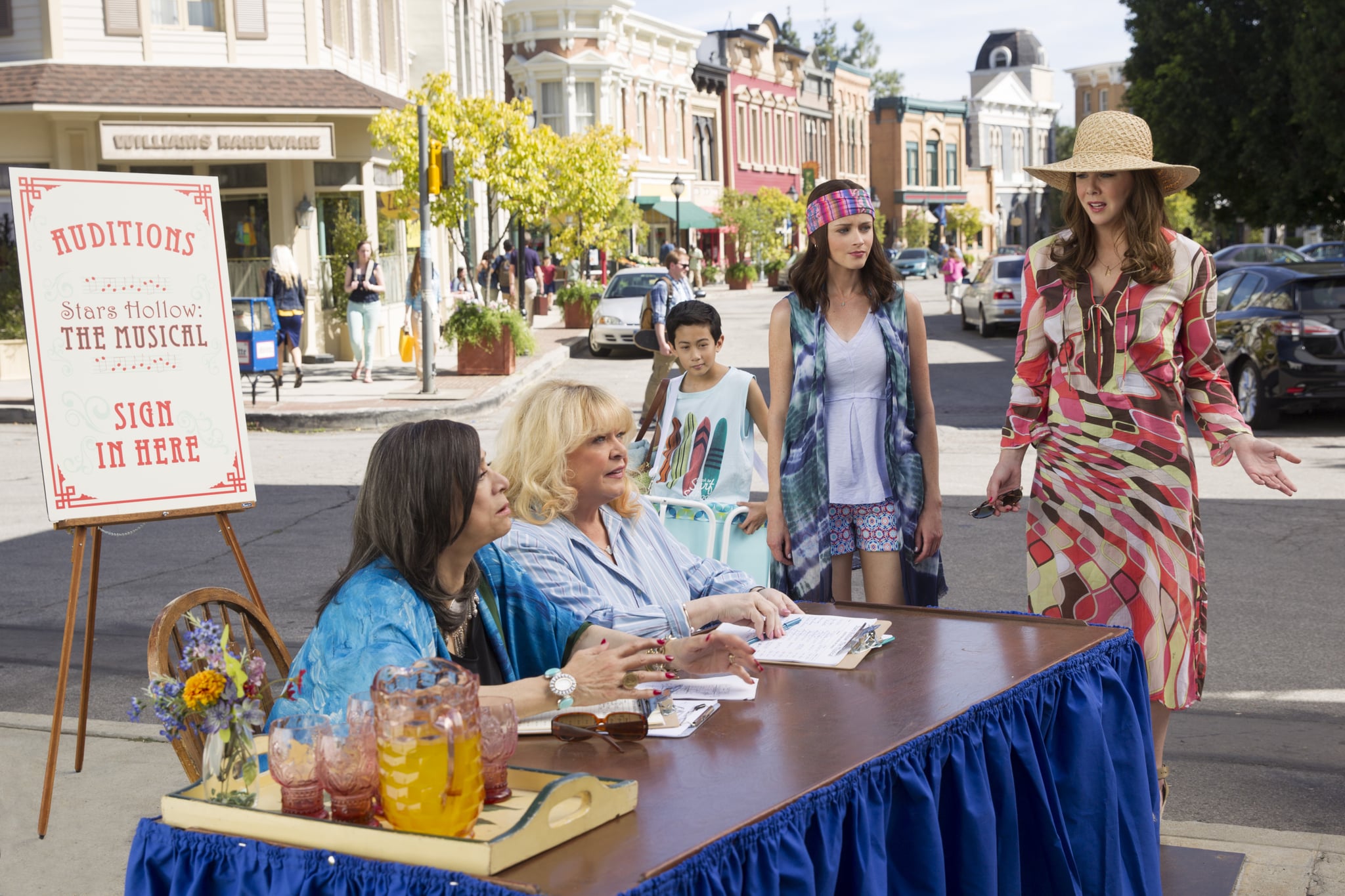 We weren't alone; Gilmore Girls creator Amy Sherman-Palladino really wanted the episodes released separately. And we mean, really; at the Summer TCA, Sherman-Palladino shared how she felt about all four parts dropping at once: "I told them I was going to hang myself with a shower curtain if they put them all out [at once]."
Explaining her stance, the showrunner expanded.
"Look, it was my hope to put them out separately because I am 1,000, and I enjoy seeing it, walking away, having some coffee, a sandwich [before the next one] . . . and also because it's such a journey and such a build to the last four words. And also because we live in an age where I knew people would go to the last four words and then put it on the internet and possibly spoil it for people who are going to take the journey."
Sherman-Palladino has made peace with it, noting that she's grateful to be working with Netflix: "The good outweighs the bad . . . in the sense that this is a wonderful place to be able to create things and do things in a different way."