Is Grace and Frankie Renewed For Season 7 on Netflix?
Grace and Frankie Has Been Renewed For Season 7 AND Broke a Major Netflix Record, NBD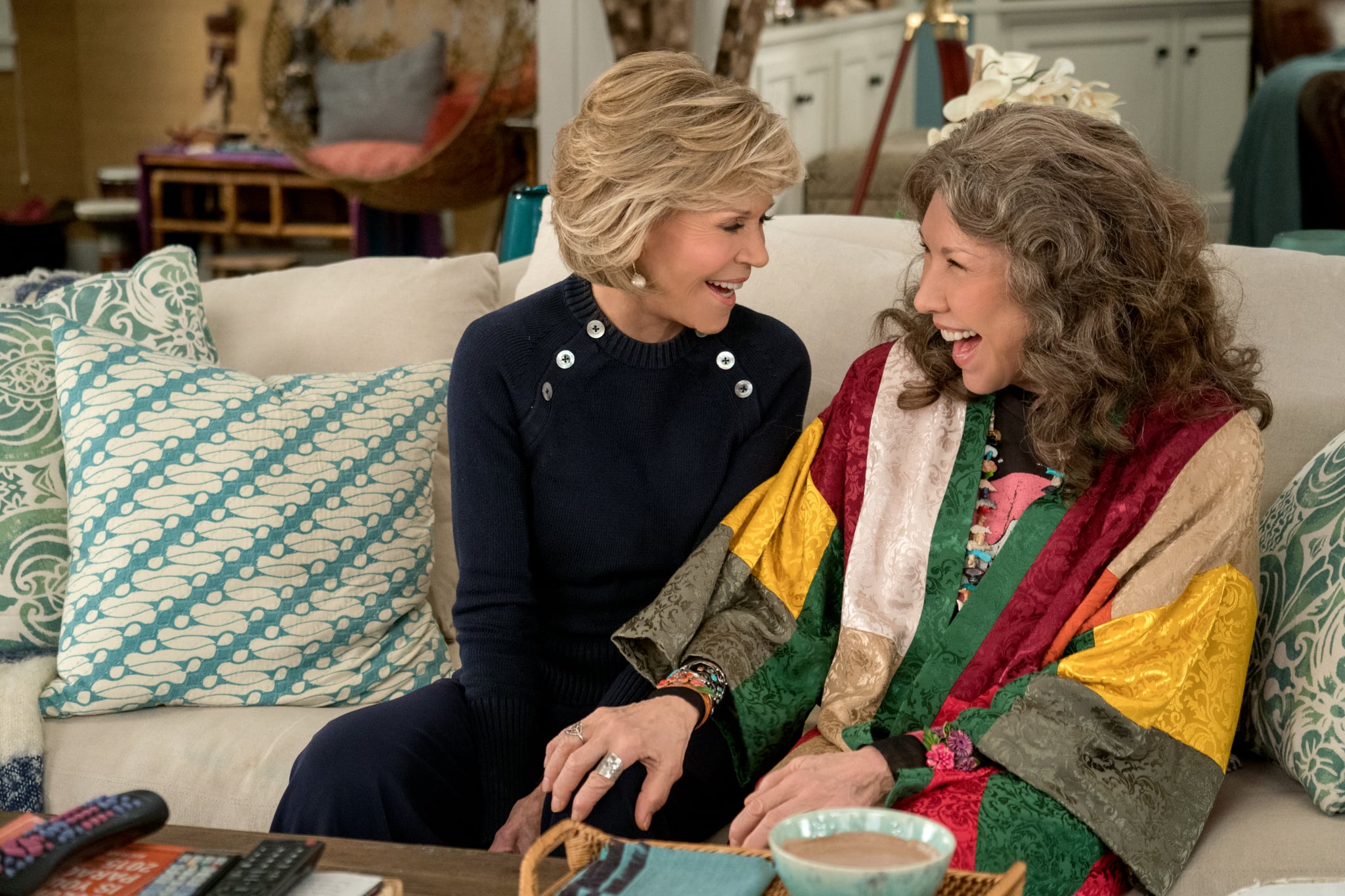 Grace and Frankie just made history! The beloved sitcom starring Jane Fonda and Lily Tomlin has managed to escape Netflix's canceling sprees all these years and in doing so has become the streaming giant's longest-running series to date. The titular duo might be living the "f*ck it" life, but we have a feeling they'd be happy to hear this news. (At least we know Paul Rudd and Pete Davidson probably are.)
With 94 episodes, the comedy will have the most episodes of any Netflix original series after airing its seventh and final season, which will consist of a last batch of 16 episodes. "It's thrilling and somehow fitting, that our show about the challenges, as well as the beauty and dignity of aging, will be the oldest show on Netflix," cocreators and showrunners Marta Kauffman and Howard J. Morris said in a statement about the news.
Fonda and Tomlin also chimed in, noting that they're both "so grateful that our show has been able to deal with issues that have really connected to our grand generation. And their kids, and amazingly, their kids as well! We'll miss these two old gals, Grace and Frankie, as much as many of their fans will, but we'll still be around. We've outlasted so many things — just hope we don't outlast the planet."
Season six of the series — which follows two older frenemies who end up living together after their husbands fall in love with each other — wrapped production earlier in 2019 and will begin streaming on Netflix at some point in January 2020. Fonda and Tomlin will return, while the rest of the core cast is expected back as well: Sam Waterston, Martin Sheen, June Diane Raphael, Brooklyn Decker, Baron Vaughn, and Ethan Embry.