Harry Connick Jr. Interview For American Idol
Why Harry Connick Jr. Will Be Your Favorite New American Idol Judge
American Idol's 13th season will premiere this week, and when it comes back, the singing competition has a new combination of judges. Jennifer Lopez is back after a break from judging, Keith Urban is on the panel again, and Harry Connick Jr. is the newbie — and he just might be the breakout star — er, judge — of the season. The new panel and Ryan Seacrest came to Winter TCA to talk about the new season and the new panel, and Connick made an impression with a mixture of funny and blunt quotes that reveal what kind of judge he'll be. (Answer: an entertaining one.)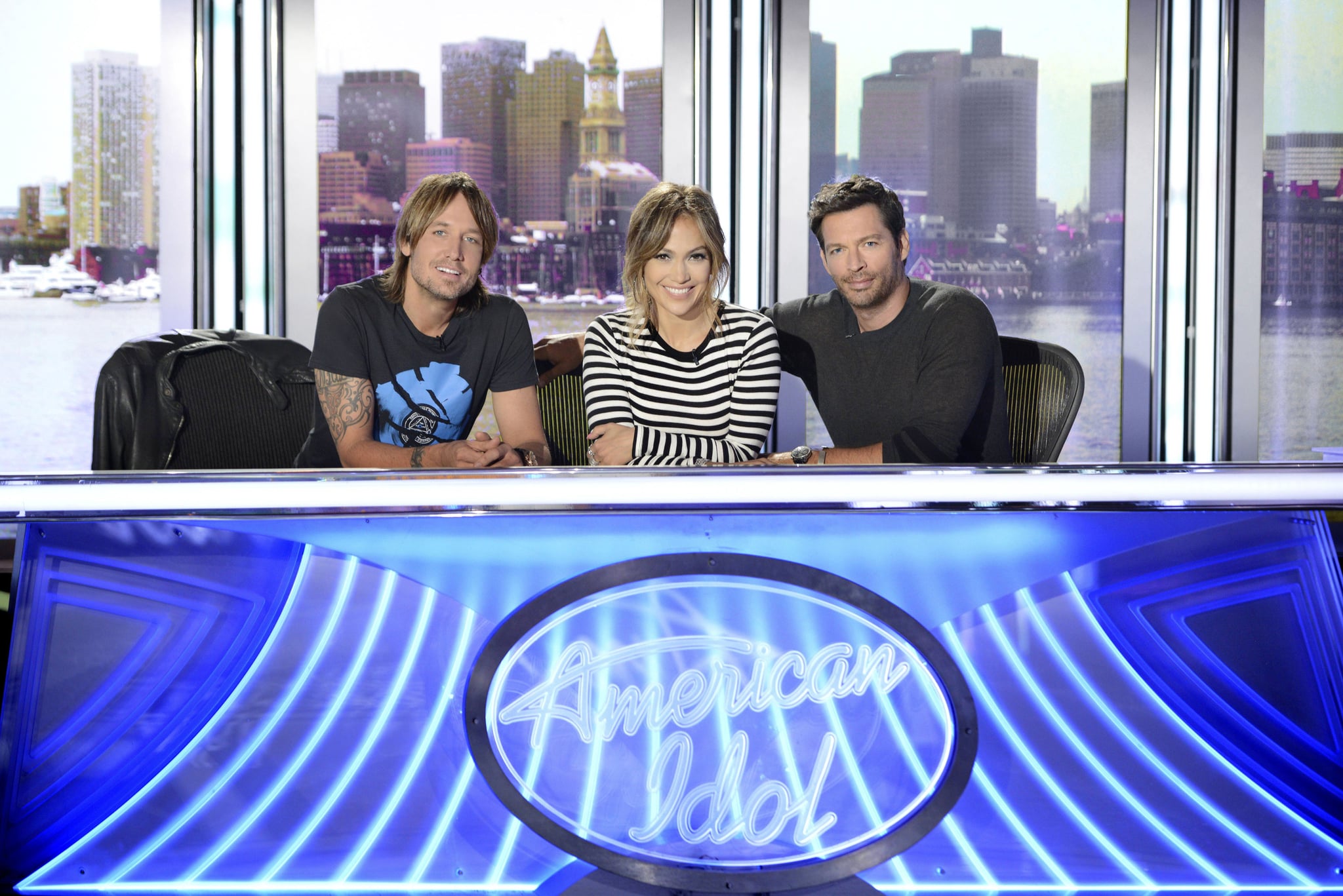 He'll judge fairly: Connick said he'd been a fan of American Idol for a long time — in fact, Debra Messing took him to see the first season finale when they were on Will & Grace together. As for the way he watched at home, he said, "I was that guy who was the fan watching with his family, going 'Why won't they tell them they can't sing?!' It's OK to say that!" Idol night sounds lively in the Connick household, indeed: "I would scream at the television, 'You can't sing! You can't sing!'" Not that he'll be the new Simon. He clarified that as a judge, "I don't think you need to be mean . . . sometimes it's a little bit blunt and direct, but it's not personal."
He doesn't have a big ego: As a judge, Connick has encountered Idol hopefuls who have no idea who he is, but it doesn't bother Connick in the least. "I could care less who knows me, who doesn't know me. American Idol calls and says, 'You want to be a judge?' It worked out, and that's that what I'm doing. They call me Tony? They can call me whatever they want."
He'll be funny: Later, when a reporter asked a question, Connick referred to his earlier anecdote, joking, "Call me Tony."