Is House of Cards Canceled?
The Production of House of Cards Remains Halted Following Kevin Spacey's Removal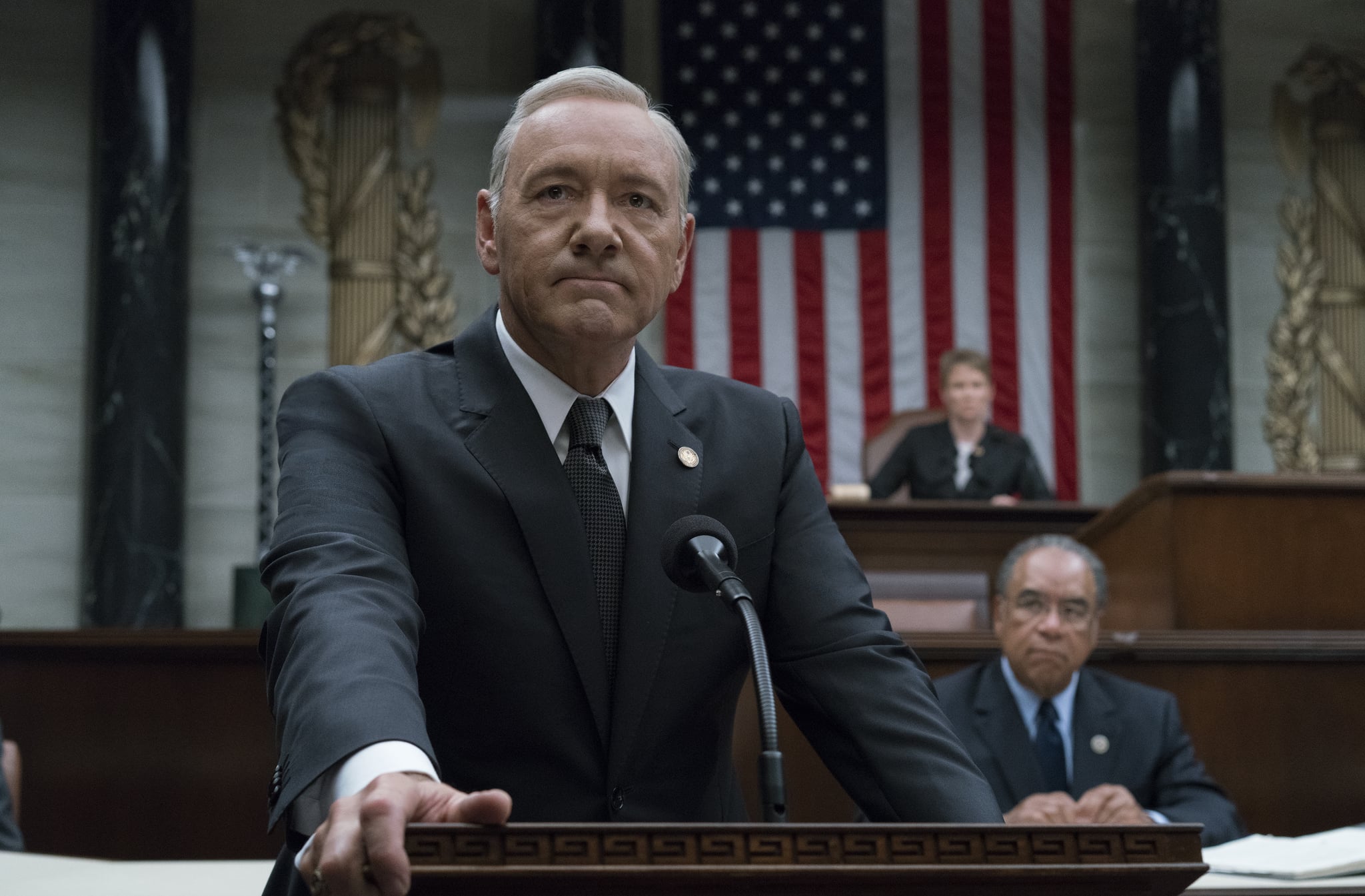 Update: Production on season six was halted on Oct. 31 while Netflix further investigated the situation, and on Nov. 3, it was announced that Netflix had officially cut ties with Kevin Spacey and the actor would reportedly be written out of the sixth season. On Nov. 26, The Hollywood Reporter reported that House of Cards will extend its production hiatus for another two weeks, confirming that an additional update in regards to the series will be made by Dec. 8.
On Oct. 29, actor Anthony Rapp came forward with allegations that Kevin Spacey sexually harassed him when he was 14 years old, and Spacey was 26. In a lengthy interview with BuzzFeed, Rapp said the incident occurred when he attended a party at Spacey's home in 1986. Spacey has since released a statement apologizing for the incident, however he also claimed he does not recall it taking place. The 58-year-old actor ended the statement by coming out, noting that he chooses now "to live as a gay man."
Following the shocking account, many conversations have transpired about the nature of Spacey's inadequate apology, as well as the future of House of Cards, since Spacey is both the star of the popular Netflix series and an executive producer. Now, Netflix has confirmed to Variety that House of Cards will end after its upcoming sixth season. There's no official word on whether or not the show was originally going to continue for a few more seasons, but showrunners will now promptly wrap up Frank and Claire Underwood's stories.
Production has already begun on the sixth season, and it is still slated to air as usual in 2018. Unlike all of its preceding seasons, the sixth season will only have eight episodes, rather than 13. A number of spinoffs are also in the works.