How Christian Proposes to Ana in Fifty Shades Darker
Here's How the Big Proposal in Fifty Shades Darker Goes Down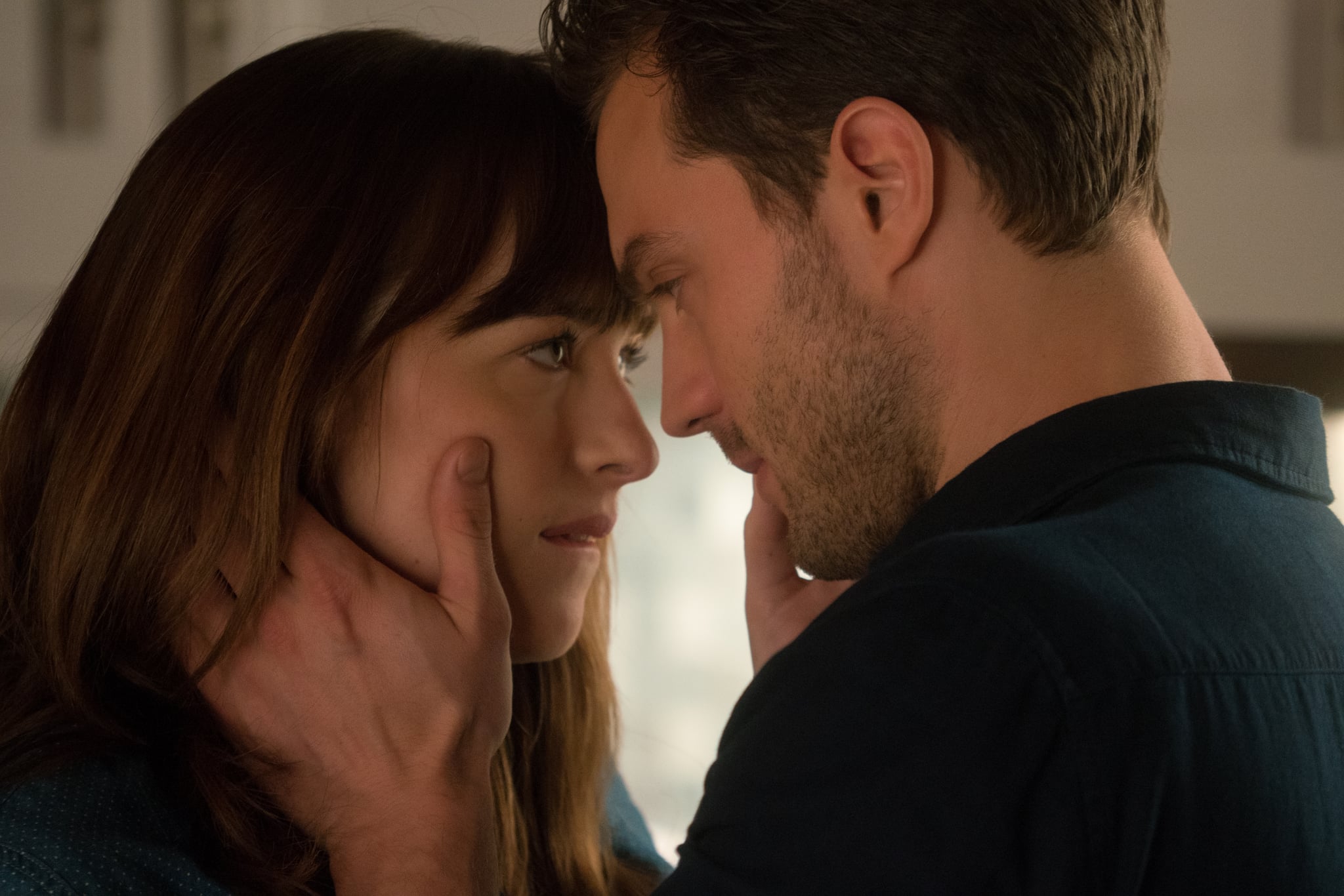 Warning: spoilers ahead!
Fifty Shades Darker is out, and we have a feeling that fans of Ana (Dakota Johnson) and Christian (Jamie Dornan) will be pretty happy with the latest installment. After a rocky start, the two decide to give their relationship another shot, this time with no rules and absolutely no secrets. Sure, they hit a few speed bumps on the way, but the end is definitely satisfying.
It all goes down when Christian has a nightmare about his tortured childhood. After Ana wakes him up, the two cuddle in bed and he asks her to marry him. That's right, he proposes! It's not really all that romantic, but just wait. Even though she doesn't give him an answer, she does give him an early birthday present. The only catch is that he has to wait until his actual birthday to open it — delayed gratification, if you will. He obliges and proceeds to go on a business trip to Portland. All seems well between the two lovebirds until Christian's helicopter goes missing.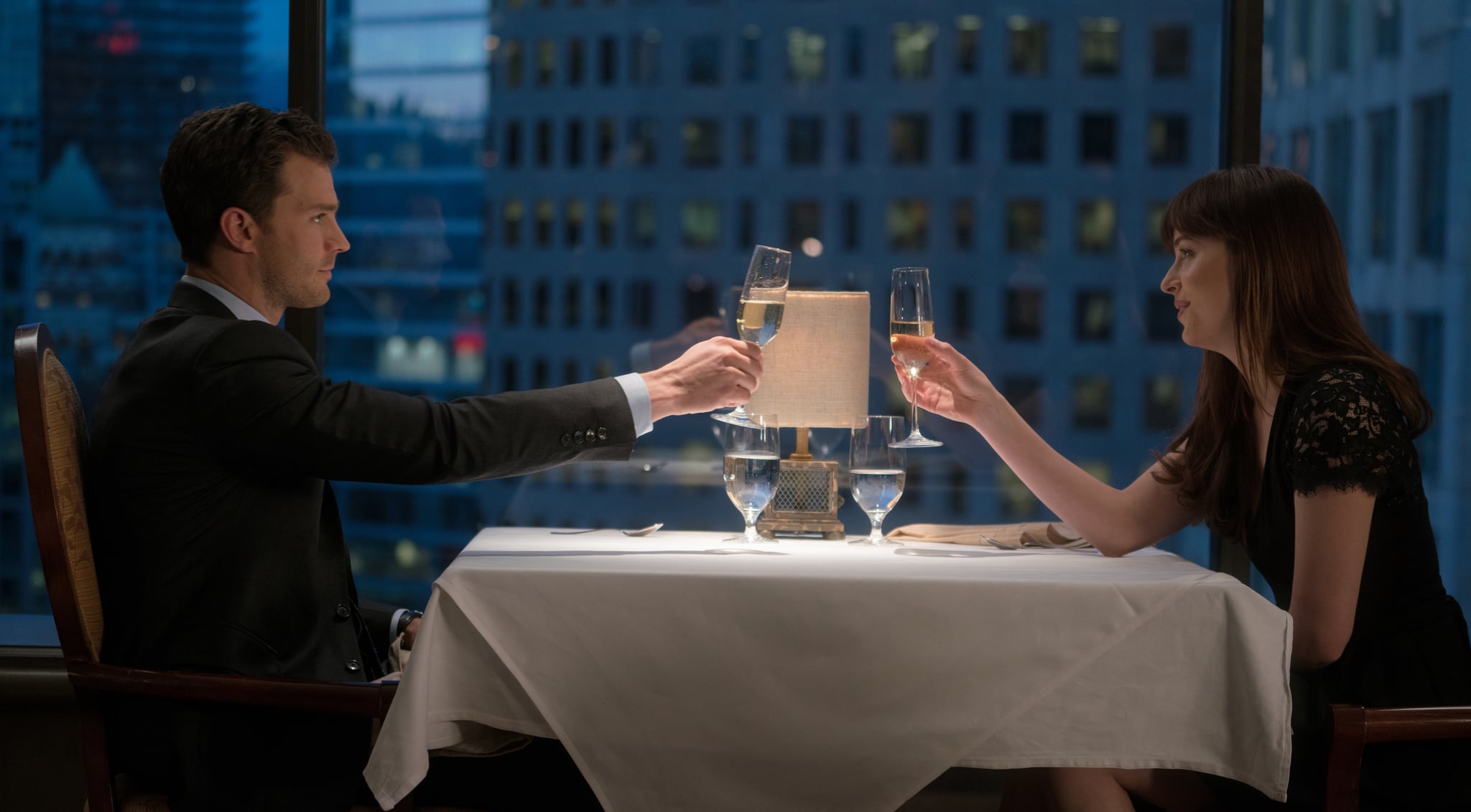 As Ana waits with Christian's family in his apartment, she is emotionally distraught, realizing she doesn't want to live her life without him. And because this movie isn't a tragedy, he eventually bursts through the doors, completely unharmed. Now that it's actually his birthday (around midnight to be exact), Ana makes him open her present: a Seattle keychain. While he doesn't seem particularly impressed at first, upon further inspection he realizes the back reads "YES" in glowing letters.
The two announce their engagement to family and friends at his birthday party. Excited to finally have a "sister," Mia (Rita Ora) insists on seeing the ring before Christian assures her that they're going to pick one out together. After mingling with guests, he eventually steals Ana away for one last surprise. He takes her to the pool house, which has been covered with hundreds of colorful flowers. As Ana takes it all in, she turns around to find Christian kneeling on the ground with a huge diamond ring. "Share my life with me," he says with a sexy smolder. "Be mine. Marry me." To which, of course, she says, "YES!"