How Does The Masked Singer Keep the Celebrities a Secret?
The VERY Intense Way The Masked Singer Contestants Keep Their Identities a Secret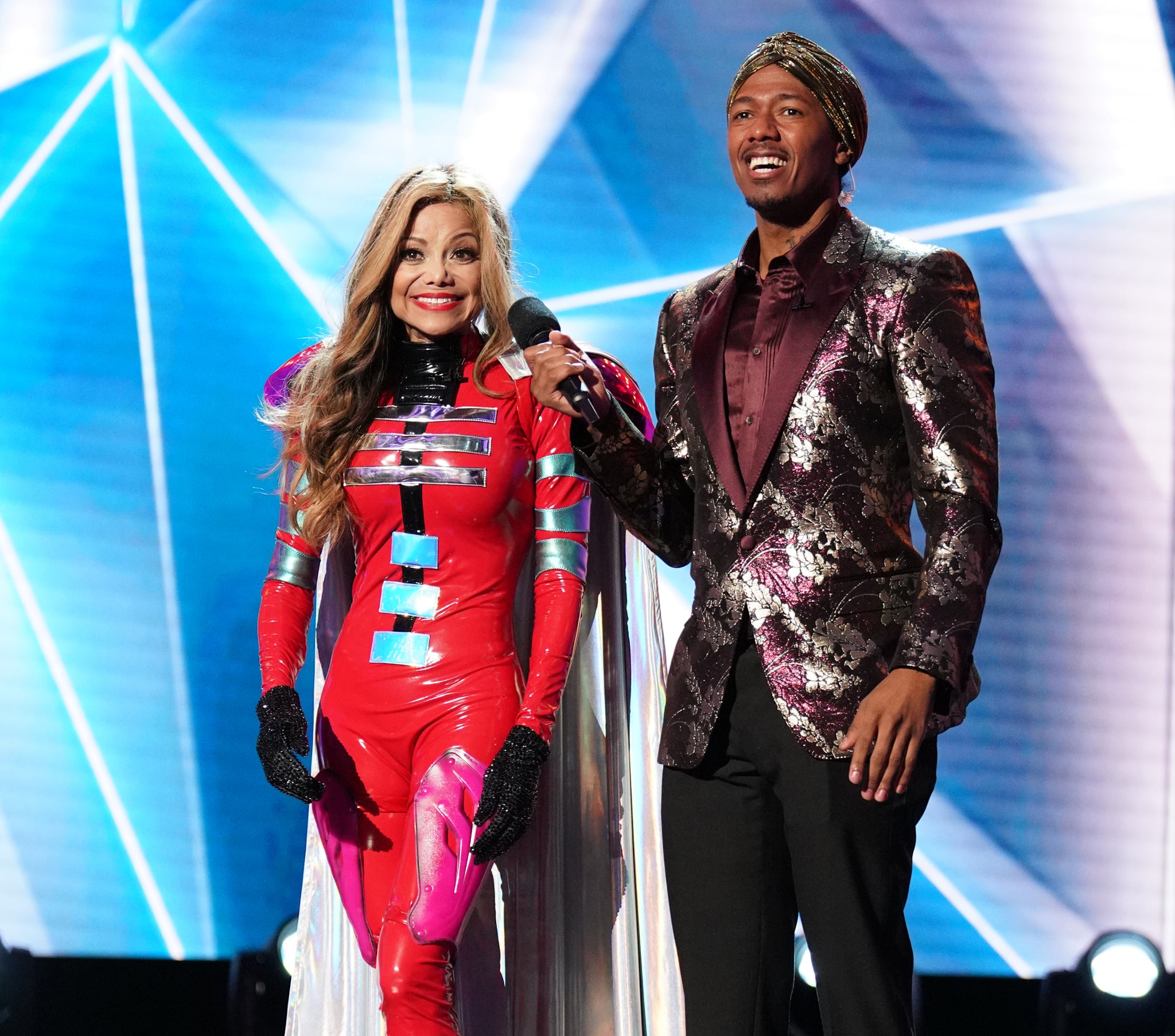 All but three of the celebrities competing on The Masked Singer have been unveiled so far (the Monster, Bee, and Peacock remain), which begs the question: how has the Fox reality show managed to keep the identities of the competitors a secret all this time? In an age of social media leaks, sneaky cell phone photos, and even audience members with big mouths, it's shocking that the network hasn't experienced a premature reveal yet.
While The Masked Singer hasn't gone to the lengths Game of Thrones has quite yet — self-destructing scripts are a bit much, no? — the singing competition is still on high alert, and has a set of rules to make sure the stars who perform on stage under those outlandish costumes stay anonymous.
"We take no chances and assume everyone is a spy," host Nick Cannon said in a recently released video detailing the show's "costume and security protocol." He goes on to note that the contestants had to wear their masks in rehearsals and backstage, too, and "the celebrities don't even know their competition." On top of that, their friends, family, assistants, managers, and PR teams also had to hide their faces, since the sight of any of them could tip off fans about who they were at the show to see, and the audience had to sign NDA contracts and lock up their phones while attending episode tapings.
"Our celebrities are kept in a super secure, guarded compound away from prying eyes," Cannon continued, as footage of contestants wearing hoodies with large silver visors over their faces plays onscreen. "And even there, they are in disguise."
"You can't talk to anybody. It's very difficult," Margaret Cho revealed, while whoever is voicing the Monster explained the complicated process of putting on all the masks: "Every time I come on set, I have to wear a mask, and then get into another mouth while wearing the mask, and then put a mask on on top of that mask, and . . . what was I talking about?!"
The Peacock told the camera that contestants on the show "probably have more security than the president of the United States," and plenty of security guards can be seen surrounding the contestants wherever they go.
"Only a select few know the identities of our singers," Cannon said. "I still have no idea. Stage managers, choreographers, camera people, sound, and lighting crew are all kept in the dark. Our studio audience is also under extreme scrutiny."
Pretty intense, no? Watch the video above to see all the ways The Masked Singer has kept its star-studded line-up of contestants a secret!