How Many Episodes Will Lucifer Season 5 Have?
Lucifer Fans Are In For a Devilish Treat: Netflix Extended the Fifth Season to 16 Episodes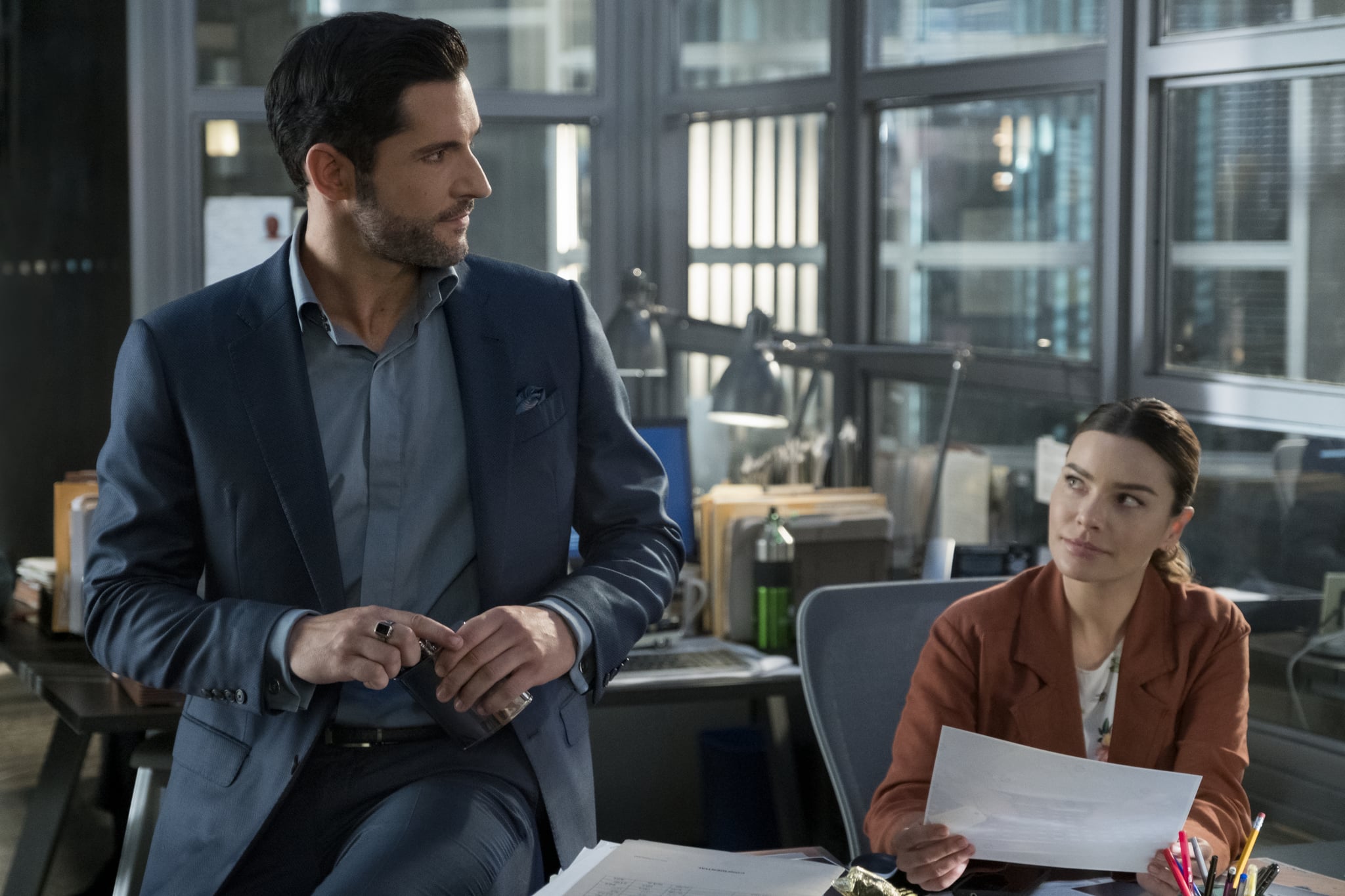 Lucifer may be ending (though not as early as we thought), but it's getting a hell of a sendoff! On July 26, Netflix announced that the series's fifth season has been extended; instead of the previously revealed 10 episodes, season five will conclude with 16 episodes. While it doesn't rank up to the supernatural crime drama's final season on Fox — which concluded with 26 episodes — it's six more hours for fans to enjoy the crime-solving adventures of Lucifer Morningstar (Tom Ellis) and LAPD detective Chloe Decker (Lauren German). Who wouldn't want more of that?
The series originally aired on Fox but was canceled in May 2018 after three seasons. The passionate outcry from fans moved Netflix to pick it up for a fourth season the following month, then renew it for its fifth season in June 2019, and then renew it for a "final, FINAL" sixth season on June 23. This will bring the series total to over 77 episodes, which will make Lucifer one of the longest-running Netflix original series, between the recently concluded Orange Is the New Black (91 episodes) and House of Cards (73 episodes).
The first half of season five will premiere on Aug. 21, with the second half dropping at a currently unannounced date. See you in hell, Lucifans!