How Many Grammys Does Cardi B Have?
ICYMI: The Regular Shmegular Degular Cardi B Made History With Her Grammy Win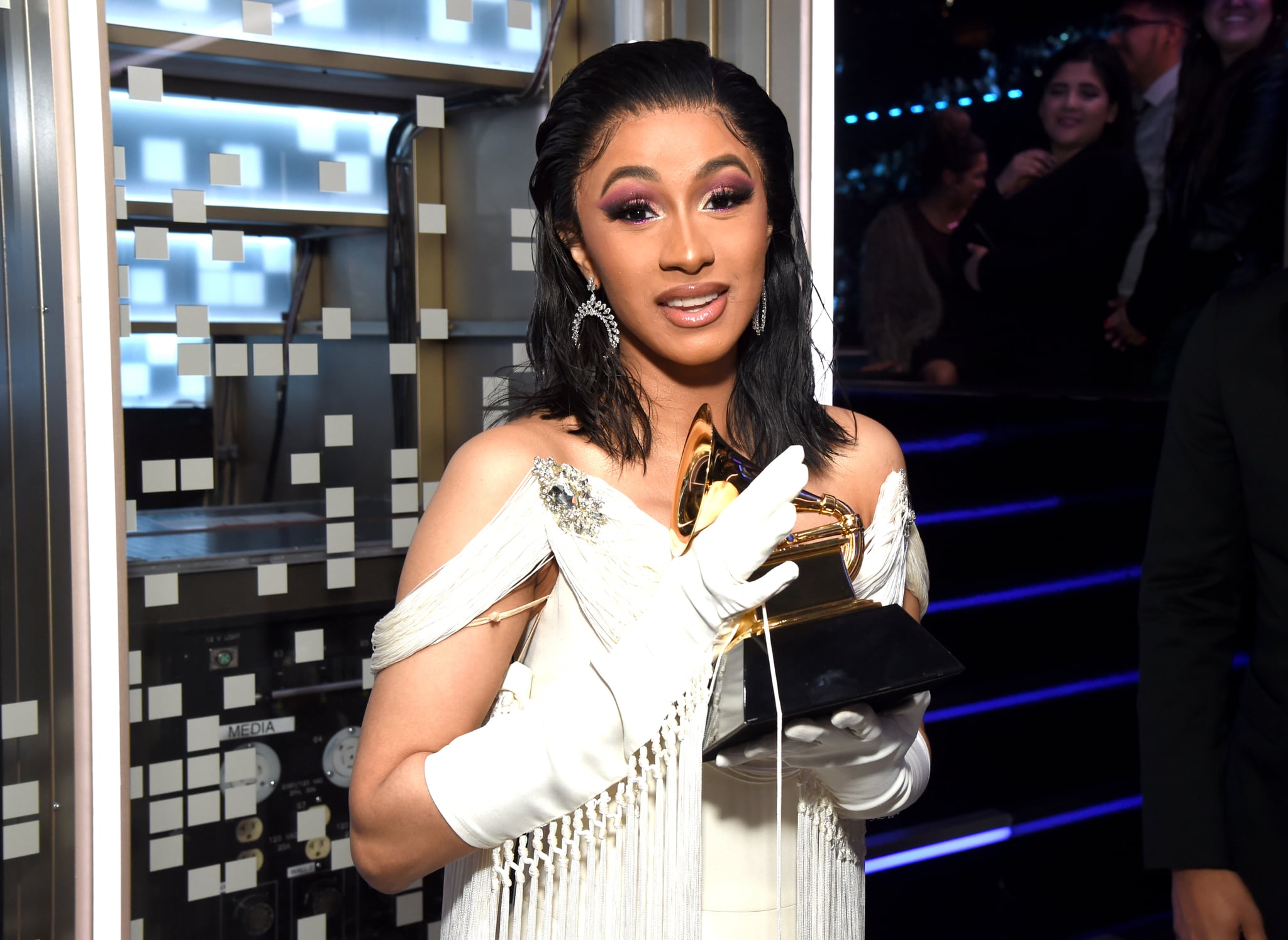 If you're one of the people patiently waiting for Cardi B's 15 minutes of fame to be up, you're going to have to keep waiting. Not only did the 26-year-old rapper make a splash at the 2019 Grammy Awards with a Mugler Couture gown from 1995, but she also put on a supersexy performance of her latest single, "Money," and nabbed her first-ever Grammy (which she later dedicated to the late Mac Miller). So it's safe to say Cardi's money train isn't ending anytime soon.
While Cardi's win for best rap album showed us a whole new side of the rapper during her emotional acceptance speech (possibly the most adorable moment of the night), it also proved how powerful Cardi's impact has been on the music industry since she first began her music career in 2015. The Bronx-born rapper is the first woman to win best rap album as a solo artist since the category was introduced in 1996. The first woman to ever win the award was Lauryn Hill in 1997, but as a member of the hip-hop group The Fugees.
With her nomination, Cardi joined the incredibly small list of women who have ever been nominated, including Eve, Missy Elliott, Nicki Minaj, and Iggy Azalea. Her win makes her a legend among female rappers, especially those just getting started in the industry. And her fellow rappers — Lil' Kim, Remy Ma, and Iggy Azalea — are sending her nothing but love in response
"Look at God 🙌🏽," Lil' Kim wrote on Twitter. "Congratulations boo @iamcardib you deserve it!! So happy for you ❤️."
There really is nothing we love more than seeing legends supporting legends.