How Much Money Do They Spend on Roses on The Bachelorette?
You Guessed It — The Bachelorette Spends a Ridiculous Amount of Money on Roses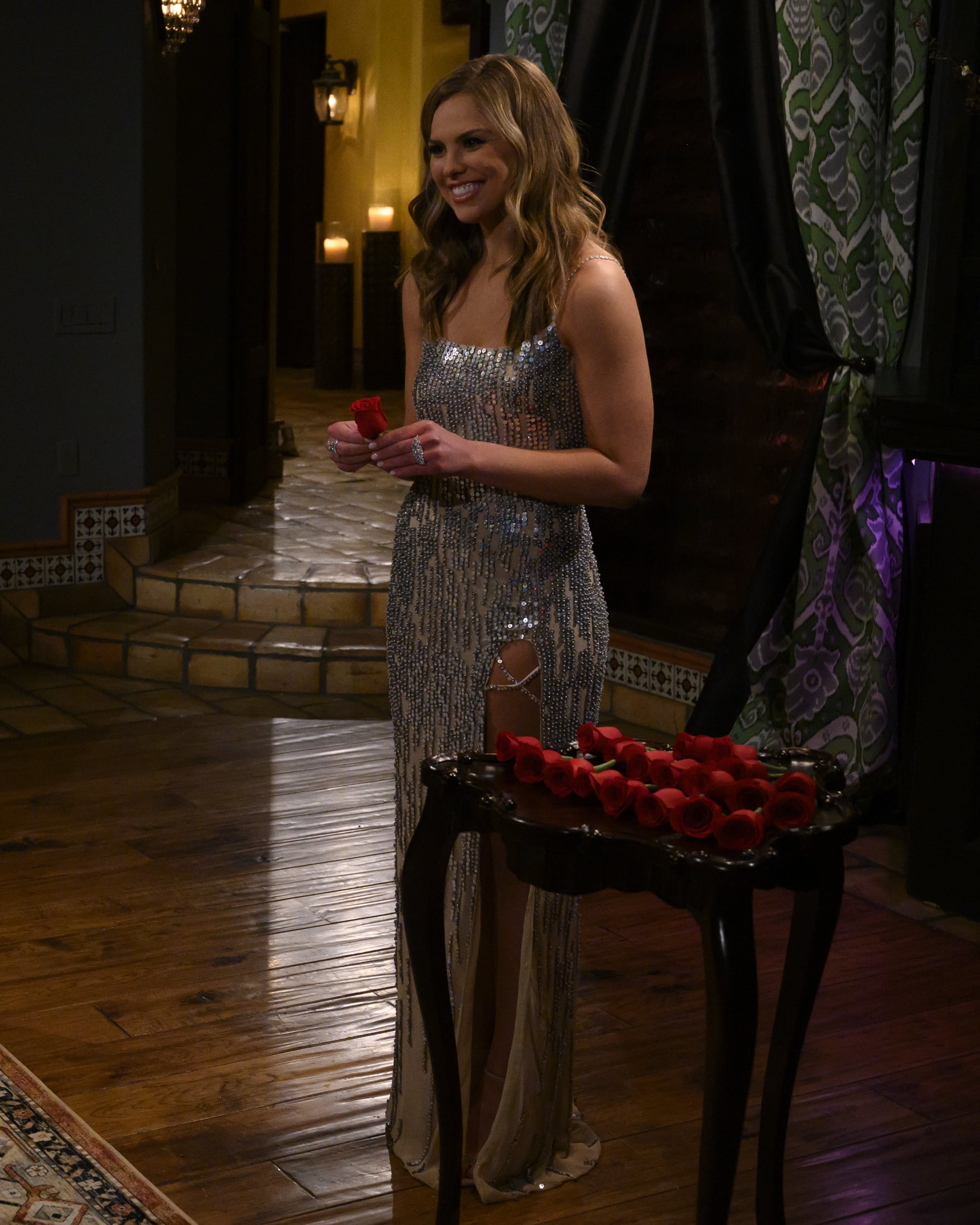 If there's one item that symbolizes The Bachelor and The Bachelorette, it's a red rose. The flower is the leading man or woman's way of saying that they want to continue their relationship with potential suitors. Roses don't come cheap, and by the looks of them week after week, it doesn't appear that production skimps on the cost. So brace yourself by how much it costs just to ask someone if they will accept this rose.
Unsurprisingly, the details on how money is spent on a typical season of The Bachelor franchise isn't just floating around. But thanks to basic math skills and a bit of Googling, we were able to estimate the cost for all those long-stemmed roses and boutonnieres.
Let's use Becca Kufrin's season as an example. She brought her initial 28 men down to 21 during week one. That number continued to decrease each week to 18, 17, 12, nine, six, four, three, two, and one. That means during her entire 10-week season, not counting The Men Tell All, Becca handed out 93 roses.
One dozen roses at an Agoura Hills, CA, florist (where the Bachelor Mansion is) cost around $95. Since Becca needed about eight dozen roses, just multiply those numbers and you end up with a grand total of $760.
There have been 23 seasons of The Bachelor and we're on season 15 of The Bachelorette. With a total of 38 seasons and around 3,534 roses handed out, production has spent somewhere around $28,880 on the roses. And we're not even getting into Bachelor in Paradise, Bachelor Pad, or The Bachelor Winter Games, so that number is thousands and thousands of dollars higher.
So the next time you hear Chris Harrison say "this is the final rose tonight," you'll know that he really wants to say that "this is the final expensive rose tonight."