Hugh Jackman Starring in Broadway Revival of The Music Man
Get Ready, Broadway — Hugh Jackman and Sutton Foster to Lead Upcoming Music Man Revival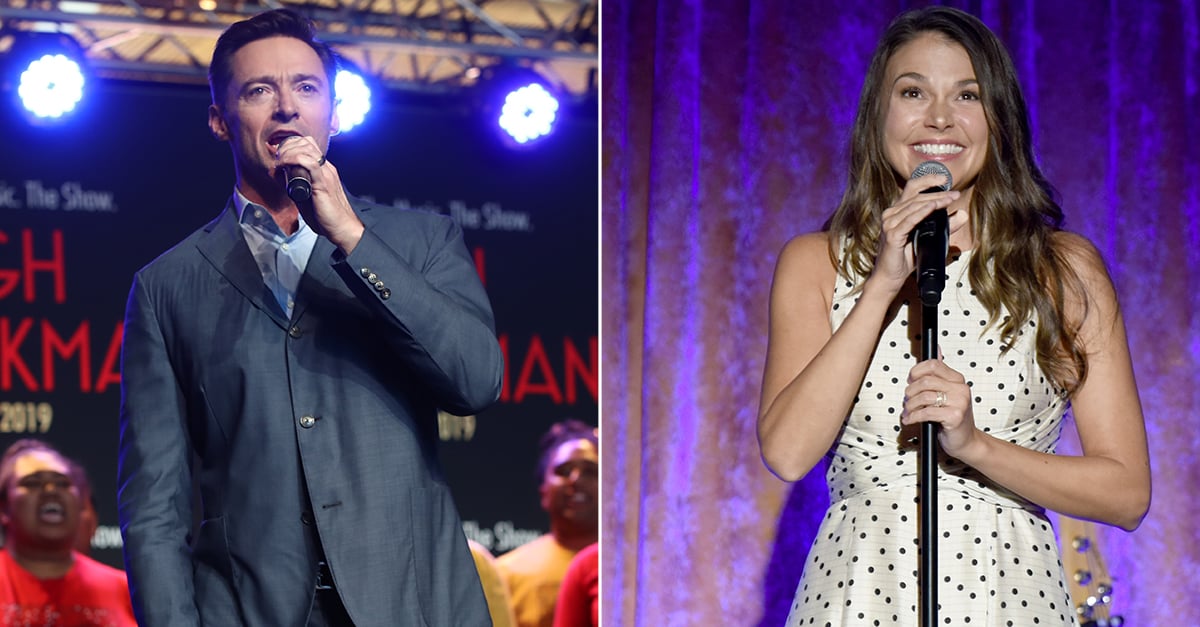 It's been over 10 years since Hugh Jackman took the Broadway stage by storm, and this time around, he's making a lot more noise.
The Greatest Showman star will take on the role of con man "Professor" Harold Hill, opposite two-time Tony Award-winner Sutton Foster as librarian Marian Paroo, in a major upcoming revival of Meredith Wilson's The Music Man. The iconic musical follows Jackman's charismatic con man as he arrives at the small Iowa town of River City posing as a boys' marching band organizer. Hill's big plan is to run away with the money he collects for musical instruments and uniforms, but Foster's Marian sees through his scam and plans to expose him. Of course, romantic complications ensue.
This will be Jackson's first musical role since his 2003 Tony-winning Broadway debut in the Peter Allen bio-musical The Boy From Oz, though he has appeared on Broadway in limited engagements three times since. The production will also be Foster's return to the Broadway stage after a six-year absence during which she starred in the TV series Younger. Jackman confirmed the news on his Twitter page with a photo of a trombone and a suitcase with a luggage tag reading "Professor Harold Hill," writing that the show would open on Oct. 22, 2020. Scott Rudin, who's produced To Kill a Mockingbird and a revival of King Lear, has been tapped to produce The Music Man.
"The first musical I was ever part of was the phenomenal The Music Man," Jackman said in a statement. "The year was 1983, and I was at Knox Grammar School in Sydney, Australia. I was one of the traveling salesmen, and I think I can actually (almost) remember that unforgettable opening number! That was probably the moment when the magic of theater was born in me."
"The idea of bringing The Music Man back to Broadway has been lurking in the back of my brain for a long time, maybe even for 35 years," he continued. "When Scott Rudin called me with that very idea, I was floored. To finally be doing this is a huge thrill."